It's that time of the year for cricket fans. The Indian Premier League, one of the most renowned Twenty20 cricket tournaments globally, returns home under the sponsored title of TATA IPL 2023. This season, ten teams compete across 12 Indian venues to dethrone the IPL 2022 champion Gujarat Titans, boasting numerous world-class cricketers and the finest batters and bowlers from the subcontinent.
Before the tournament, the ten teams constructed their squads via the IPL 2023 auctions held in Kochi last December. It helped the teams form the backbone by filling the vacancies created after releasing some players under various circumstances. Punjab Kings bought Sam Curran, the priciest player in the league's history, for US$2.3 million.
Cricket as a sport is an integral part of the lives of many, and the fever only soars higher during the Indian Premier League. Read on to learn where and how to watch IPL 2023 live stream for free in 4K.
Where to Watch IPL 2023 Live Stream in 4K?
In June last year, BCCI sold the broadcasting rights for IPL T20 right up to the 2027 season, overtaking the English Premier League and establishing itself as the second most expensive sports tournament after the NFL.
Disney Star bagged the broadcasting rights in the Indian subcontinent. Therefore, like in the last few years, cable and satellite subscribers can tune into Star Sports to satisfy their T20 appetite. On the streaming side, however, it's a different story.
Disney+ Hotstar has been streaming the Indian Premier League for the last couple of seasons, accessible only to paid subscribers. That changes this year, with Viacom18 acquiring the digital rights for not only IPL 2023 but also the next four seasons.
You can access the IPL 2023 live streams on Viacom18's over-the-top streaming platform, JioCinema. Even better, they're streaming all IPL matches for free and in up to 4K resolution on supported devices! Continue reading through the following section for more information.
Watch IPL 2023 on JioCinema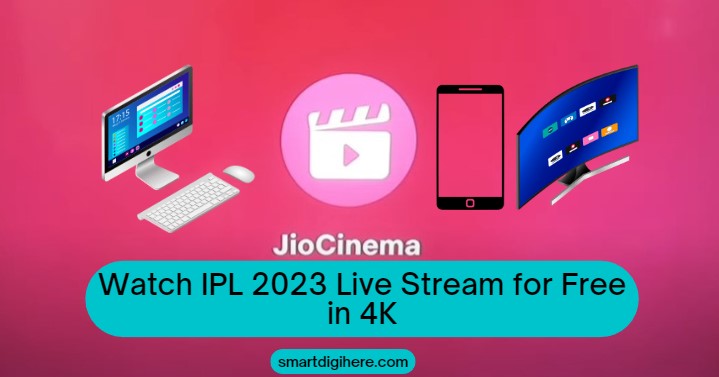 Reliance Jio, one of the largest telecoms in India, confirmed JioCinema as the streaming home for the 2023 Indian Premier League at no additional cost a few months before the tournament. Previously, Disney+ Hotstar was the exclusive streaming platform for IPL in India, and only subscribers could access the matches.
This season also marks the first time crickets fans can enjoy IPL in all its glory at a crystal-clear 4K (UHD) resolution. However, if the recent Super Bowl and EPL broadcasts are anything to go by, it's likely an upsampled 1080p feed which is still a significant improvement over interlaced HD broadcasts.
On JioCinema, you can stream all 74 IPL matches from the 2023 season in 12 languages, including English, Hindi, Bengali, Tamil, Telugu, Marathi, and Gujarati, just to name a few. Changing the language alters not only the commentary but also the statistics and graphics alongside it.
JioCinema, just as their 2022 FIFA World Cup coverage, is to offer a multi-cam feature for IPL 2023, allowing viewers to switch between various camera angles during matches. Additionally, you can check match statistics, including score and pitch heat maps, on your mobile screens. Those watching on a larger screen can view all that info alongside the match.
Besides Android phones and tablets, iPhones and iPads, connected TV devices, and computer web browsers, JioPhone users can stream IPL 2023 for free, as JioCinema comes pre-installed with the feature phone.
Do I have to be a Jio user to watch IPL on JioCinema?
No, everyone can access the JioCinema app regardless of their mobile carrier. Jio, Airtel, Vi, or BSNL – it doesn't matter which cellular provider you have. You're good to go as long it's a valid phone number for logging into the streaming platform.
Of course, streaming IPL matches over mobile data will still count toward your daily data cap, so keep your eyes peeled for special recharge promotions from your carrier. Broadband customers on an unmetered plan won't need to worry.
Watch IPL 2023 Live Stream For Free on Android / iOS
The JioCinema app supports Android phones/tablets (5.0 Lollipop or above) and iPhones and iPads (iOS 13.0 or later)_, meaning you can cheer for your favourite IPL team and not miss out on the pitch action while you're on the move. Here's what you need to do:
Download the JioCinema app from your device's respective storefront if you haven't already.
On Android, head to the Play Store, tap the Search pill at the top, and type "JioCinema". Tap the Install button next to the matching app result.
On iOS, navigate to the App Store, tap the Search tab, and type "JioCinema." On the preview page, tap the Get
Open JioCinema from your device's home screen or app drawer.
Tap More at the bottom-right corner, then select Login.
Enter your mobile number (without country code) and tap Continue.
Confirm the 6-digit one-time password sent to your mobile number.
That's it! You may now head to the TATA IPL tab from the app's bottom navigation bar. Tap the Watch button on the top banner to stream an ongoing match. You can also scroll through the categories to watch on-demand replays of past games, highlights, and clips and access the latest news and schedule.
Watch IPL 2023 Live Stream For Free on PC / Mac
You can watch IPL 2023 for free on your Windows PC or Mac via JioCinema from your preferred web browser – as long as it's the up-to-date version of Chrome, Firefox, Edge, or Safari. Simply follow these steps:
Open a new browser tab on your computer and visit the jiocinema.com website.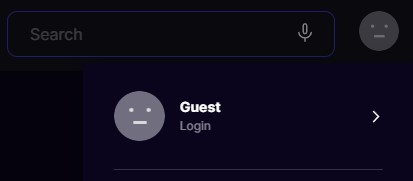 Next, click the Profile icon at the top-right corner and select Login.
Enter your mobile number and click Continue. Then verify the 6-digit OTP sent to your phone.
Now you can visit the Sports tab and start streaming IPL by clicking Watch on the featured match banner. Alternatively, explore the various categories for replays, clips, highlights, and more. You can change the language and adjust the stream quality from the web player overlay options.
Watch IPL 2023 Live Stream For Free on Smart TV
Watching the Indian Premier League on the big screen without cable was a chore even a couple of years ago, but not anymore. You'd be glad that JioCinema is compatible with many popular smart TVs and streaming devices in India, including:
Chromecast (1st Gen or newer)
Apple TV (4th Gen and later)
Fire TV (Fire TV Stick, Fire TV Cube, Fire TV Edition Smart TVs)
Google TV
LG and Samsung Smart TV (Select Models)
Installing the JioCinema app is straightforward via the built-in app market on your compatible connected TV device. For instance, Android TV and Google TV users can get it from the Play Store, whereas it's the App Store for Apple TV, Amazon Appstore for Fire TV, Content Store for LG webOS TV, etc.
Once you download JioCinema on your supported screen, use these instructions to watch IPL 2023 live stream for free:
Open the JioCinema app from your TV's Home screen or Apps.
Select Settings in the left-hand sidebar, then go down the menu and click Login.
The Login option is accessible at the top of the sidebar on some TV versions of the app.
Choose to Login with Mobile. After that, input your 10-digit mobile number and click Continue.
Confirm the one-time password sent to your mobile number to finish the login process.
Once signed in, navigate to the Sports tab to access the live and on-demand IPL 2023 streams. If you have a compatible TV with access to fibre-optic internet, you'll be able to watch all the IPL matches in 4K with Dolby Atmos audio on JioCinema.
You May Like:
Wrapping Up
The Indian Premier League is more than just a tournament; it's a festival that divides cricket fans into their favourite teams but unites them in their love for cricket. Thanks to JioCinema, you can now watch IPL live streams for free in 4K on your preferred devices, including your phone, tablet, computer, and smart TV.
It's worth highlighting that JioCinema is accessible in India only. For those outside the country, a quick web search should tell you where to watch the IPL Twenty20 tournament in your particular region.