Since its inception in the 1970s, Monday Night Football has captivated football fans across the States, establishing itself as a time-honored tradition in sports broadcasts. As the highly anticipated kickoff to each week of the NFL regular season, the Monday football games bring thrilling showdowns that keep fans eagerly engaged.
The way streaming services have grown in recent years, accessing Monday Night Football alongside the rest of the National Football League games has extended beyond traditional cable and satellite subscriptions.
Now, your LG Smart TV provides a convenient avenue for streaming the games directly to your screen, allowing you to immerse yourself in the thrilling atmosphere without relying on conventional broadcasting methods.
Our guide aims to provide clear and concise details on where to access and how to stream Monday Night Football on LG Smart TV, ensuring you never miss a single moment of the exhilarating gridiron action that awaits you each week.
Where is Monday Night Football Broadcasting?
ESPN's family of sports channels is the exclusive home to all the Monday Night Football action as it has always been for the past NFL seasons.
For the 2023 NFL season, ESPN presents a record-setting 23 primetime games. It includes a Monday night Super Wild Card matchup and the Pro Bowl. Beyond that, a final-week Saturday doubleheader with playoff implications will air on the premier sports network.
Most of these air on the primary ESPN channel, with alternate simulcasts available on ESPN 2 and ABC during select MNF games – each with its own studio coverage. ESPN Deportes makes every game available in Español.
It's worth mentioning the NFL International Series game between the Falcons and Jaguars at the London Wembley Stadium in Week 4, which is streaming exclusively on the ESPN+ service. More on that later.
Where About the Manningcast?
You can tune into the occasional "Monday Night Football with Peyton and Eli" special broadcast on ESPN 2, featuring retired Super Bowl-winning NFL quarterbacks Peyton Manning and Eli Manning.
Also known as the Manningcast, it takes a more entertaining and laidback approach to the commentary, where the Manning brothers share personal insights, engages in humorous banter, and invite celebrity guests to join them during the broadcast.
It offers a distinct and enjoyable way to experience Monday Night Football throughout the season, adding a new dimension to the viewing experience for fans.
Where to Watch Monday Night Football on LG Smart TV?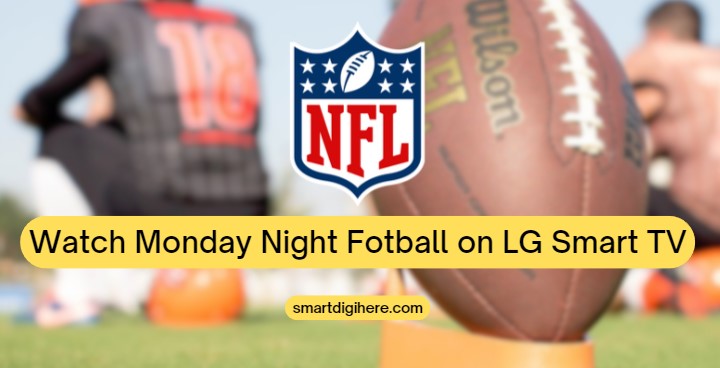 Gone are the days when a cable or satellite pay-TV connection was the sole medium for tuning into the MNF games and the entirety of the NFL regular season. With many streaming platforms now offering live National Football League broadcasts, you no longer have to rely on traditional means to watch Monday Night Football on LG Smart TV.
Watch Monday Night Football on ESPN Plus
ESPN+ is the easiest and arguably the most affordable option to recommend for streaming the simulcasts of all MNF games aired on ABC (including the Manningcast in select weeks), along with the one platform-exclusive NFL International Series game mentioned earlier.
Besides Monday Night Football, the sports-centric streaming service is home to the XFL and Canadian Football League simulcasts, plus many more basketball, baseball, hockey, soccer, combat sports, cricket, motorsports, and tennis events. Additionally, there are original sports documentaries available on demand.
You can get ESPN+ as a standalone monthly or annual subscription plan or as part of the Disney Bundle, which includes Disney+ and Hulu for thousands of premium movies, shows, and originals.
You might wonder why we're highlighting ESPN+ even though the official ESPN app isn't available for LG webOS TVs. The good news is there's still a way to watch the Monday primetime football games on the big screen if you have an iPhone, iPad, or Chromecast device lying around. Learn more in our guide to ESPN+ on LG Smart TV. 
Watch Every Monday Night Football Game with Hulu + Live TV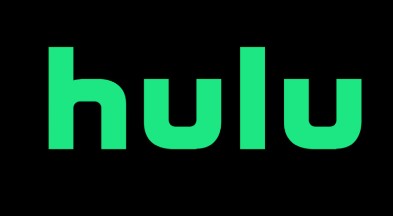 ESPN+ only gets nine Monday Night Football streams throughout the 2023 NFL season. To enjoy the rest, go with the Hulu + Live TV plan.
Hulu's streaming television bundle includes 85+ channels, including ESPN, ESPN 2, and ABC, alongside your local CBS, FOX, and NBC stations and the NFL Network, giving you access to even more National Football League coverage beyond Mondays. And with the optional Español Add-on, you can catch the MNF games in Spanish on ESPN Deportes.
Since Hulu + Live TV also includes complimentary access to ESPN+, so you don't miss out on that one exclusive NFL International Series game either. Additionally, you can record all the football matches for watching later with Hulu's Unlimited Cloud DVR feature.
Unlike ESPN+, the Hulu app is natively supported and comes preinstalled on all LG Smart TVs running webOS 3.5 or later, with support for select older webOS 3.0 models.
Other Options
Besides Hulu + Live TV, you can catch ESPN and ABC's live Monday Night Football coverage with a FuboTV or YouTube TV subscription on your compatible LG Smart TV.
If you're on a budget, you're better off going with the Sling TV Orange plan, which includes ESPN and ESPN 2 alongside your local ABC, FOX, NBC stations, and 30+ other channels. And even if you're in a market where Sling TV doesn't offer your local ABC affiliate, you can tune into the ESPN on ABC simulcasts on the ESPN 3 channel.
Guide to Watch Monday Night Football on LG Smart TV (Step-by-Step)
Firstly, you must sign up for the service via which you plan to stream the Monday Night Football games on your LG Smart TV.
Hulu + Live TV is what most of you NFL fans would likely go for because of the all-around coverage it offers. Head to hulu.com/live-tv from your phone, tablet, or computer browser and select the Sign Up Now button.
After that, proceed to the account creation and email verification process, choose and customize your Hulu + Live TV plan, and provide your valid billing details to pay for the subscription.
You should find the Hulu app preloaded on your LG Smart TV, but if you can't find it on the Home screen, use these steps:
Press the Home button on your LG remote.
Scroll through your applications bar on the Home screen and select the Apps
Head to the Search menu by clicking the magnifying glass symbol at the top.
Type "Hulu" using the on-screen keyboard and choose the app from the results.
Once you're on the Hulu app page, hit the Install
To launch Hulu, return to your TV's Home screen, scroll to the end of the apps bar, and select the app icon.
Once you're in, click Log In, choose "Log in on this device," and provide the email address and password linked to your Hulu account. You may also select "Activate on a computer" to continue logging in from your computer or phone.
Upon successful login, choose Live from the top navigation bar, select Channels to open the channel guide, then tune into ESPN to start watching! You can also go to the Sports tab for quick access to the live Monday Night Football broadcasts. Ensure you check ahead for game times so you don't miss out!
As mentioned before, ESPN+ isn't available for LG TVs, but you can sign into the ESPN app on your iPhone or iPad and cast the live football streams to your compatible LG webOS TV via AirPlay. You'll find the list of supported models here.
Note: If you receive the ESPN channels with your existing cable, satellite, or streaming TV provider, it's possible to authenticate your provider account credentials to the ESPN app and access the live channel streams.
Can You Watch Monday Night Football on LG Smart TV For Free?
You can utilize the free trial streaming TV providers like FuboTV and YouTube TV offer for new subscribers to watch ESPN's primetime football games. But that's too much hassle compared to setting up a digital OTA receiver with your LG Smart TV.
A cheap digital antenna like the Mohu Leaf 30 will pick up the ABC channel from your nearby affiliate broadcast tower and let you catch the simulcasts of select high-profile Monday Night Football games in HD.
And with access to your local CBS, FOX, and NBC stations, you can enjoy your regional Sunday afternoon games, Sunday Night Football, and most of the NFL playoff coverage, including the Super Bowl.
Last Whistle
The Monday primetime football games predominantly air on ESPN, although ESPN 2 and ABC simulcast select matchups, including the alternate Manningcast, at times during the regular season. ESPN+ also carries additional live streams, so your options for watching Monday Night Football on LG Smart TV are plenty.
We strongly recommend checking out our Watch NFL on LG Smart TV guide if you wish to stream beyond just Monday Night Football games on the big screen.