Whether you want to tune into your favorite basketball, baseball, football, college sports, hockey, soccer, or tennis events, or the latest boxing and MMA pay-per-views, if you're a sports fanatic, ESPN Plus is your destination.
Home to an extensive catalog of live streams to select national and out-of-market sports events, on-demand originals, and documentaries, ESPN+ is undoubtedly one of the best sports-centric streaming services out there.
That sounds great, but how do you install the ESPN app on LG TV and access the ESPN+ on LG Smart TV? Worry not, this guide answers all your questions, plus you'll learn more about what you can watch on ESPN Plus.
Is the ESPN App / ESPN+ Available on LG Smart TV?
ESPN's official streaming app is accessible on several devices. It includes your Android and iOS phone or tablet, computer (via browsers), streaming media players such as Android TV, Chromecast, Apple TV, Fire TV, and Roku, plus Samsung Smart TV, Cox Contour, and Xfinity set-top boxes, and even your PlayStation or Xbox game consoles.
Sadly, LG Smart TVs aren't supported, even though two of its sister streamers, Disney+ and Hulu, are available on the Content Store. Whether the ESPN app will make it to the webOS platform remains unclear, but in the meantime, you have alternatives. Check out the below sections for more info.
Cast ESPN+ on LG Smart TV via AirPlay (For iPhone/iPad Users Only)
If you're an iPhone or iPad user and own a 2018 or newer LG Smart TV (UHD, NanoCell, QNED, or OLED model) running webOS 4.0 or above, you're in luck
ESPN+ supports AirPlay, and odds are your TV has AirPlay 2 functionality. It means you can use the ESPN mobile app to cast live and on-demand sports streams wirelessly to your big screen using AirPlay.
First, ensure your LG Smart TV is on the same network as your Apple device over Wi-Fi or a LAN connection. Next, follow these steps to make sure your LG TV is discoverable by your iPhone or iPad:
Press the TV remote's Home (cog symbol) button to access the Home menu.
Scroll down to the Home Dashboard section and click AirPlay.
Select AirPlay and HomeKit Settings in the following menu.
Confirm AirPlay is set to "On." Leave the Require Code option to "First Time Only" for easier access.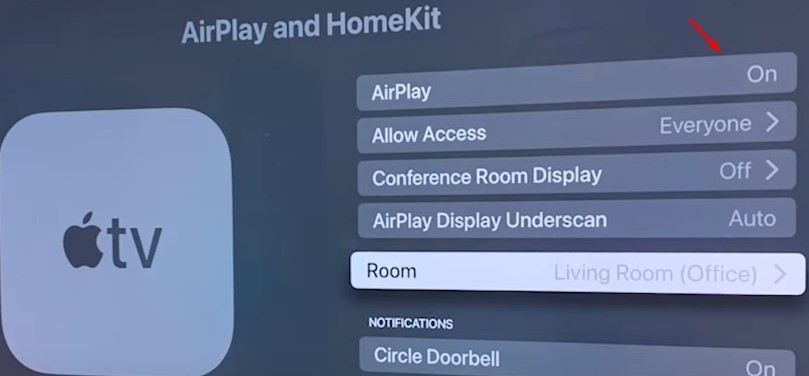 In the meantime, follow these instructions to get the latest version of the ESPN mobile app:
Go to your iPhone or iPad's App Store.
Tap the Search tab at the bottom, and search for the ESPN
On the "ESPN: Live Sports & Scores" app preview screen, tap Get, then the Install

You may need to verify your Apple ID password or use Touch ID/Face ID to confirm.
Once installed, head to your device's Home Screen and open the ESPN app. After you grant it the necessary permissions, you'll get the "Sign Up" and "Log In" options on the welcome splash screen. Proceed with the latter if you already have your account details in hand. New users can follow the step-by-step instructions in the later section.
After successful login, navigate to the app's ESPN+ section and choose the live stream or on-demand title you want to watch. You should see the AirPlay icon at the top of the in-app player. Tap it and select your LG TV model on the list.
You'll need to confirm the AirPlay Passcode shown on your TV screen for the first time, after which the selected video should start playing back. Now you can enjoy your favorite sport and ESPN's vast catalog of studio shows and original documentaries on the big screen.
Watch ESPN Plus on LG Smart TV with Chromecast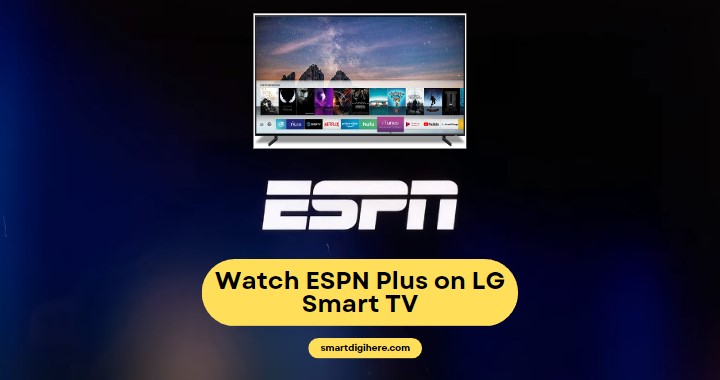 LG Smart TVs don't have Chromecast built-in. But you could add that functionality with an external Chromecast dongle or any certified Chromecast-enabled Android TV or Google TV boxes on the market.
Chromecasts are easy to set up with the Google Home mobile app and work with Android and iOS devices. You can even cast ESPN+ content from your computer.
Assuming you have set up a Chromecast receiver with your LG Smart TV and it's on the same Wi-Fi network as your phone, tablet, or computer, simply play the sports stream you want to watch on the ESPN mobile app or website. Then tap the Cast icon in the player and select your device from the list. The video will begin playing on your LG TV in a few seconds.
You can use your source device as a remote to control the media playback and switch to other apps without interrupting the playback on your TV. It's that simple!
How do I Subscribe to ESPN+ / Sign in to the ESPN App?
An ESPN+ subscription will set you back about $10 a month or $100 a year, allowing you to stream live and on-demand sports from the best leagues around the globe. You can also get the subscription as part of the Disney Bundle that combines Disney+, Hulu, and ESPN+ in a single, all-in-one streaming package. Neither of the plans includes live boxing and UFC pay-per-view events, for which you must pay separately.
The easiest way to subscribe to ESPN+ is to visit espnplus.com from your web browser and click the Subscribe button. Then, go through the account creation process, which requires entering your email address and personal details and setting a password. All left to do after that is select your preferred subscription plan and confirm your payment details.
You may also sign up for ESPN+ from the mobile app. Simply navigate to the app's ESPN+ section from the bottom navigation bar and tap Sign Up Now, after which it's as simple as choosing your plan and making an in-app purchase via Play Store or App Store.
If you get ESPN+ as part of pay-TV or mobile plan, you should be able to use the same credentials as the ones you use for signing into your provider account.
The ESPN app also allows logging in with a participating cable, satellite, or streaming TV provider (e.g., AT&T, Cox, DirecTV, Hulu, Optimum, Verizon, Xfinity, YouTube TV, and more) for ESPN network content, which isn't the same as ESPN Plus' offerings. Let us explain.
If you get the ESPN network with your existing pay-TV plan, you may link your provider data to the app and stream the live ESPN channels, i.e., ESPN, ESPN2, ESPN3, ESPNews, and its sports coverage. The ESPN+ subscription doesn't include access to the traditional cable channel streams.
In the ESPN app, go to Settings > TV Provider, choose your TV provider from the list, and follow the on-screen steps to log in with your valid credentials. Once authenticated, you can cast the live ESPN channel streams to your LG Smart TV, as discussed in the above sections.
What to Watch on ESPN Plus?
ESPN+ offers access to hundreds of exclusive live sporting events every year, making it a must-have for those who enjoy a diverse range of sports. While the streaming lineup is subject to change, it currently includes the following:
Top Rank Boxing and UFC (Ultimate Fighting Championship) Fight Nights and PPVs (available as optional purchases)
College sports, including basketball, baseball, football, soccer, volleyball, and more from ACC, Big 12, Sec, and The American conferences
International soccer leagues and tournaments, such as the Carabao Cup, Bundesliga, FA Cup, and LaLiga
Select Formula One races
Select NFL (National Football League) games, mainly simulcasts of ABC Monday Night Football coverage
MLB (Major League Baseball), one daily game during the regular season
NHL (National Hockey League), up to 75 exclusive games during the regular season, with simulcasts of ABC Hockey Saturday and Stanley Cup Finals
Supplemental PGA Tour and PGA Championship golf tournament coverage
S. Open and Wimbledon, among other tennis tournaments
It's worth noting particular live streams on the ESPN app may be unavailable due to blackout restrictions in your region.
Besides live events, ESPN+ carries an extensive catalog of original series, studio programs, and documentaries for subscribers to access on-demand.
It includes the entire award-winning 30 for 30 collection, NFL Primetime, MLS Rewind, and the ESPN FC show alongside a growing list of originals, such as Breakaway, The Fantasy Show with Matthew Berry, Be Water, Eli's Places, Miles to Go, I'll Take That Bet, and more.
The list only gets bigger once you sign in with your TV provider, as it adds content from the ESPN network. Cord-cutters may sign up for a FuboTV, Hulu, Sling, or YouTube TV streaming plan for accessing the traditional ESPN channel streams.
Finishing Up
Above, we've outlined alternatives to get ESPN's immense catalog of live sporting events and on-demand titles on your big living room screen. If you've been looking for a way to access the ESPN app or watch ESPN Plus on LG Smart TV, you probably will find this guide helpful.
For your information, we've also discussed what to look for in the ESPN+ library, along with detailed instructions on how to sign up for the subscription. If you still have some burning questions regarding ESPN on LG Smart TV, we're here to answer them in the comments section below.