If you're a proud owner of the PlayStation 5, you know how exciting it is to dive into the latest games and experiences. But what do you do when you encounter the dreaded "PS5 LAN Cable Disconnected" error message?
Don't worry – you're not alone. Other PS5 users have been facing the same annoyance, though it's unclear where the problem stems from, even after 2+ years into the console's life cycle. Many encounter this primarily during online gaming. Others experience it occasionally, irrespective of any activity. Naturally, it can get pretty irritating.
The positive aspect is users have discovered multiple solutions to resolve this error. It's worth noting that it may stem from a software or hardware problem, as reported by those who've previously encountered a similar issue.
This guide is a compilation of the most effective solutions, providing step-by-step instructions for troubleshooting the PS5 LAN Cable Disconnected error. By the end, you should be able to eliminate this from occurring, regardless of the origin of the problem.
PS5 LAN Cable Disconnected – How to Fix?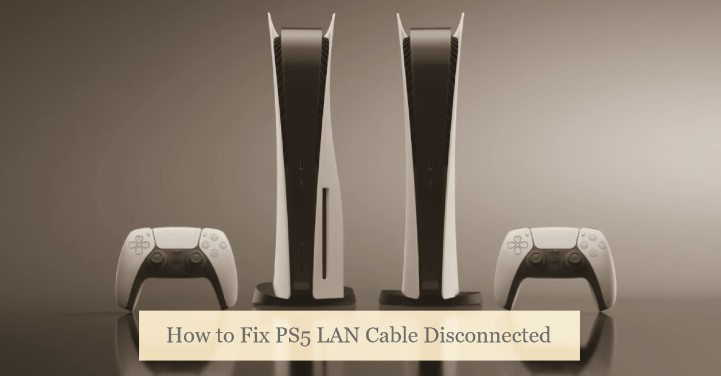 Before We Begin
We understand that purchasing a new Ethernet cable may resolve the issue for some individuals, but it isn't the first fix on our list. The reason is to avoid unnecessary expenses should the underlying error is caused by something else. If you've tried replacing the cable already, it's not an issue.
Try other troubleshooting steps to resolve your PlayStation 5's LAN Cable Disconnected error before purchasing a new ethernet cable. Since others who've encountered the same problem have found these user-suggested tips helpful, you can determine if it's likely a hardware defect before considering other options.
So, without further delay, let's walk you through each ps5 LAN cable keeps disconnecting fix step by step.
Fix #1: Power Cycle Your Router and Console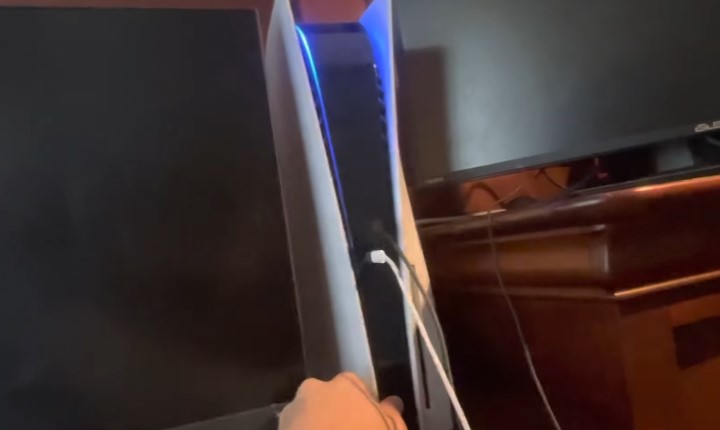 Before attempting any drastic measures, ensure your router isn't the cause of the problem. A periodic interruption in the data transmission through the ethernet cable could result in the "PS5 LAN Cable Disconnected" error message appearing on your console.
The solution is straightforward, restart the router (by pressing the Power button or choosing "Restart" from the portal), unplug the Ethernet cable, and reconnect it to your console. Also, check for any firmware updates from your router's configuration page. For further measures, you can perform a power cycle on the router. Simply turn it off, unplug its power adapter from the outlet for about a minute, and plug it back in.
Just as power cycling your router can resolve the issue, you can perform the same on your console. To power cycle your PS5, press and hold the Power button until the white light stops flashing and the console shuts down, then unplug the power cable from the wall outlet, wait 30-60 seconds and plug it back in, and turn the console back on.
If it solves the problem, then you're good to go! Otherwise, try out the following fixes.
Read also: ITVX on PS4
Fix #2: Clear Cache and Rebuild PS5 Database
Another solution that has proven effective in resolving the PS5 LAN Cable Disconnected error is clearing the cache and rebuilding the console's database. The process isn't as intimidating as it may sound, and your games and apps will remain untouched. Let's deal with the latter first. Here's the process broken down into steps:
Power off your console and press and hold the Power button till you hear the second beep. It'll boot you into Safe Mode.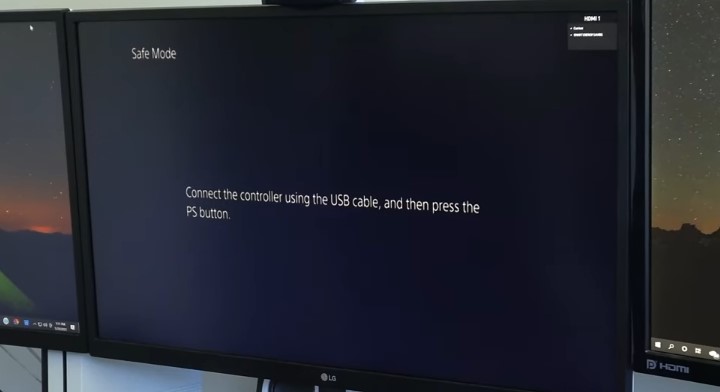 Connect your DualSense controller to the console using a USB cable.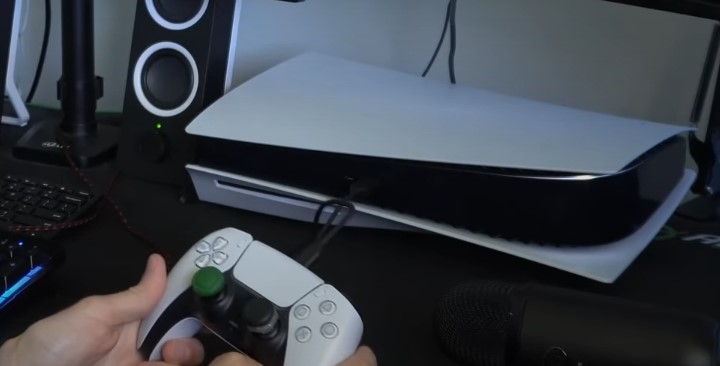 Select either "Clear Cache and Rebuild Database" from the menu.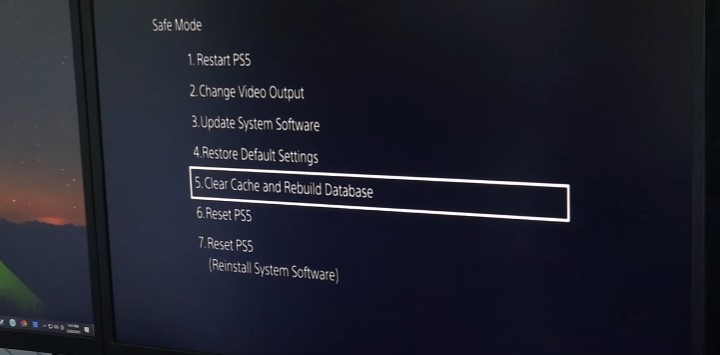 On the following page, click "Rebuild Database' and allow the process to complete.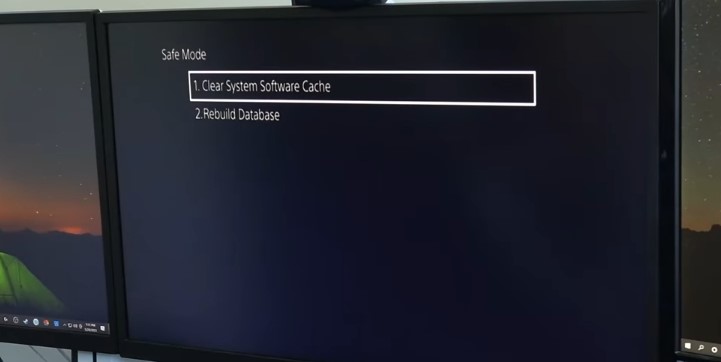 It should fix any database corruption issues, and your PS5 should play fine with your wired internet connection.
Cleaning out the system software cache is a solution in instances where the problem persists after a database rebuild. By eliminating any lingering outdated files that may cause the issue, you can ensure your console's network connection functions as it should.
The process is the same as shown above, except once you choose "Clear Cache and Rebuild Database" in the Safe Mode menu, click "Clear System Software Cache" instead. Note it won't wipe your existing data or reset your console.
Video Guide
Fix #3: Update Console System Software
As much as users have seen it as a hardware flaw, the PS5 LAN Cable Disconnected error is predominantly a software bug. Updating the console in Safe Mode seems to have helped alleviate this issue the most. Here's what you need to do:
To shut down your PlayStation 5 console, simply press the Power button on the front panel. As it powers down, you'll notice the indicator light blink briefly before going off.
Next, press and hold the Power Don't release it until you hear a second beep, which should occur about 5-8 seconds after the initial beep.
Connect your DualSense controller using a USB C-to-A cable and press the PS
Now in the Safe Mode menu, navigate to and click "Update System Software," then choose Update Using Internet on the following screen.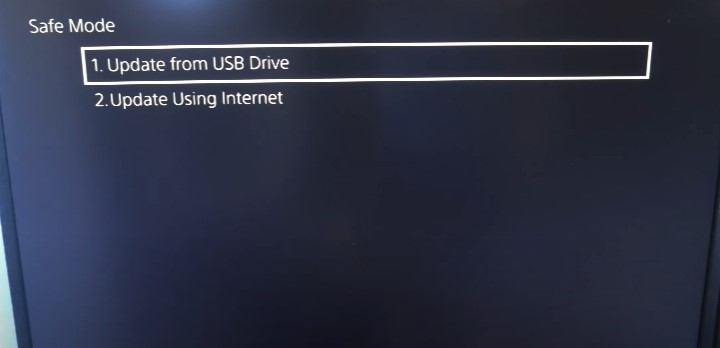 You should see a message on the screen that the PS5 will restart and begin the update. Click Update to continue.
After this, you should no longer encounter the ' LAN Cable Disconnected' error on your console. At least, that's what most users have found to be a permanent solution.
If you're experiencing internet connectivity issues, you can update the PS5's system software using a USB drive as an alternative method. You'll find more details on PlayStation's official Support site here.
Video Guide
Fix #4: Restore your PS5's Default Settings
PS5's Safe Mode allows users to restore their console's default settings without completely resetting it. It's another tried-and-true solution to fixing the "LAN Cable Disconnected" issue, as it resets all the network settings to their factory state. It won't uninstall any of your games and apps on the console.
To do this, simply follow the above section to boot your PlayStation 5 into Safe Mode, connect your controller to your console using a USB cable, and select the "Restore Default Settings" option in the menu. Once it restores your PS5's factory settings, hopefully, the network-related error message won't appear again.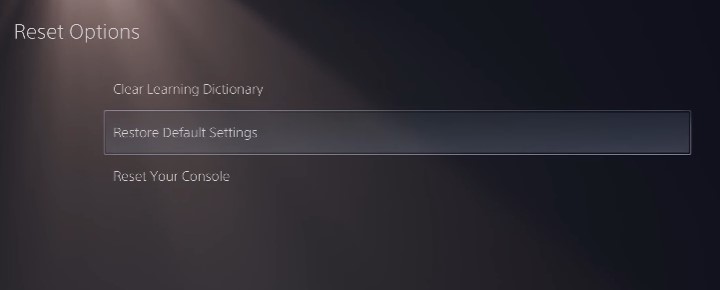 Video Guide
Fix #5: Switch to a Different LAN Port on Router
For many PS5 owners, the Ethernet cable not securely plugged into the router's LAN port resulted in the "LAN Cable Disconnected" error. Plugging it into a different RJ-45 port on the router (most modern routers have more than one of those) fixed it.
The PS5 console only has one LAN port, so try unplugging and re-plugging the Ethernet jack into the port gently to ensure a proper connection. You should hear a convincing click when the cable's securely in place.
Many early PlayStation 5 units have LAN ports that don't offer a perfect fit for RJ-45 Ethernet jacks. It can lead to a loose connection between the console and network router, resulting in a recurrent cycle of cable connection and disconnection. Therefore, merely switching LAN ports or reconnecting the cable may not resolve the problem. In such scenarios, we recommend trying a different ethernet cable with a secure tip that fits snugly into the PS5 Ethernet port for optimal connection.
Some PS5 owners have attempted to create a tighter connection by wedging an object, e.g., a piece of paper or toothpick, alongside the Ethernet cable in the LAN port to address this issue. However, it's only a temporary solution and can worsen the situation over time to a point where even a better cable won't fix it.
Check out: Watch DStv on Smart TV
Final Words
That's all for our troubleshooting guide to fixing the PS5 LAN Cable Disconnected error. We strongly encourage you to try all the above solutions. But assuming none of them works out for you, it's likely a fundamental hardware defect. In that case, contacting Sony for a repair or replacement might be your best bet.
If your PlayStation 5 is still under warranty, the most effective way to solve the wired network issue is to contact Sony for further assistance. They may be able to fix or even replace your console at no cost to you. Sure, it may take a few weeks, but at least you no longer have to be annoyed at getting booted off multiplayer lobbies.
Even if you bought your PS5 console around its initial launch, and it's no longer under warranty, it's still worth reaching out to Sony to inquire about any potential solutions. For more information, visit the PlayStation Support site.