The highest level of men's English football competition, the Premier League, is one of the most-watched sports leagues in the world. The English top flight attracts nearly 5 billion viewers, with every season accumulating record-breaking viewership. Besides TV, nearly every game is streamed live around the globe by various broadcasters.
No matter where you are, the good news is that you can watch the entirety of the Premier League on LG Smart TV. Continue reading to find out where and how to tune into all the upcoming EPL live fixtures on your big screen.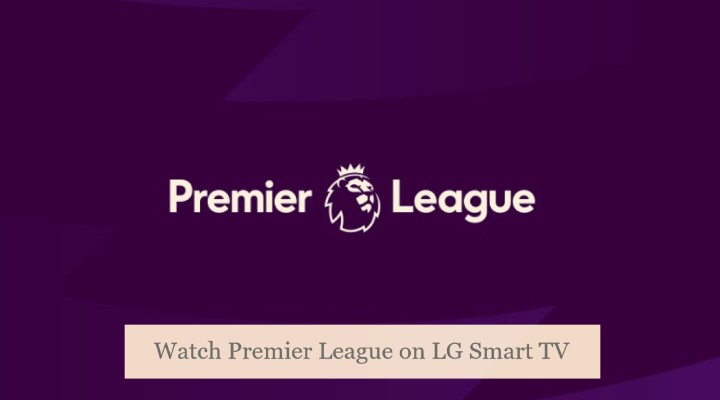 Watch Premier League on LG Smart TV in the UK
The Premier League's broadcasting contract with Sky Sports, BT Sport, and Prime Video in the UK continues till the end of the 2024-25 season, with 200 out of 380 games to be streamed live across the three broadcasters.
The rest of the fixtures won't be available due to blackout laws. So those who're keen to watch as many games as possible will need access to all three platforms.
Premier League on Sky Sports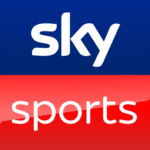 If you were to pick one, Sky Sports has the rights to the majority with 128 live matches, plus a surpass of side content, i.e., in-depth analysis and highlights. Of course, Sky Sports also airs cricket, motorsports, golf, etc.
Assuming you're a Sky customer and have a Sky Q box, you can pay for the Sky Sports channel package to watch Sky's coverage of the Premier League on your LG Smart TV. And on a compatible model, you'll also be able to tune into the games in 4K HDR.
Another option for non-Sky subscribers is the NOW Sports Membership. If you don't want to pay for satellite and a long-term contract, this monthly membership will let you stream all 11 Sky Sports channels on your LG Smart TV (2016 webOS models or later) via the NOW app.
With NOW Sports, you can enjoy Sky's live EPL coverage and the EFL Championship, in addition to Formula One, cricket, and golf, as well as American basketball (NBA) and rugby (NFL) games. NOW allows simultaneous streaming on up to two of the 60+ supported devices, meaning you can watch Premier League on a secondary device besides your LG TV.
Premier League Live on BT Sport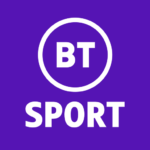 BT Sport has rights to 52 fixtures in the 2022-23 season of the Premier League. If you're a BT TV customer and use a BT TV box with your LG TV, you can opt for the Sports package to watch BT Sport's EPL coverage. Or, you can spend a bit more on the Big Sports package to get BT's sports channels alongside the ones from Sky, allowing you to watch 160 Premier League games.
For those interested in watching BT's Premier League in 4K HDR, the provider offers a BT Sport Ultimate channel add-on that one can add to their existing BT TV subscription.
If you don't pay for a BT TV or Broadband subscription, get the BT Sport Monthly Pass instead and cast from the BT Sport mobile app onto your LG Smart TV via AirPlay. That said, your LG TV must support AirPlay 2, and you need to have an iPhone or iPad.
Once again, NOW would be the better option as it natively supports LG webOS TVs. Signing up for the NOW Sports Extra Membership will let you stream live action from the Premier League across BT Sport and Premier Sports channels.
Throw in the NOW Boost add-on, and you'll be able to watch football matches in Full HD with surround sound and on up to three simultaneous screens.
English Premier League on Amazon Prime Video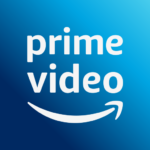 If you don't want to pay an extravagant amount to gain access to Sky and BT's Premier League coverage, you'll be glad to know that Amazon, like the previous seasons, has streaming rights for the matches on Boxing Day and the two days that follow. All you need is the Prime Video subscription to sign into the app on your LG Smart TV.
In case you haven't signed up for the Prime membership in the last 12 months, there's a way you can stream the Premier League fixtures for free. Simply utilise the 30-day free trial to your advantage, assuming you're eligible for one. Make sure not to forget to cancel your Prime membership before the trial expires, or Amazon will auto-renew the plan and charge you for it.
Watch Premier League on LG Smart TV in the US
In the United States, NBC Sports has the coverage rights to all 380 games of the 2022-23 season of the Premier League. They'll be broadcasted and streamed across the NBC, CNBC, USA Network channels, and the Peacock streaming service. Telemundo and Universo have Spanish-language broadcasts of the Premier League.
You can get NBCUniversal's streamer app, Peacock, on your LG TV to tune into select EPL matches live without cable. However, you'll need to subscribe to Peacock Premium or the ad-free Premium Plus plan to watch the games.
If you're a cord-cutter, you can tune into the live Premier League broadcasts on NBC's linear channels via over-the-top streaming television services, such as FuboTV and Sling TV. Both apps are available for LG webOS TVs, though the latter supports models that go back to 2016.
With FuboTV's Pro package, you get NBC, CNBC, USA Network, Telemundo, and Universo, plus 140+ other channels for more sports, news, and entertainment content to enjoy. It also includes cloud storage for 1000 hours of DVR and allows simultaneous streaming on up to 10 devices on the same network.
Sling TV is preferable for those on a budget. The Sling Blue package has 41 channels, including NBC and USA Network, and is overall good for professional football coverage. It also bundles 50-hour DVR storage and three device streams.
Watch Premier League on LG Smart TV in Canada
In Canada, you can stream every Premier League game on your LG Smart TV (webOS 4.0 or higher) via FuboTV – live and on demand. The OTT live TV platform has acquired streaming rights to EPL in Canada for the next three seasons through 2024-25.
Fubo's Essentials plan gives you access to all Premier League matches and the Serie A, Ligue 1, Super Lig, Liga MX, Copa Libertadores & Sudamericana, and CONCACAF Nations League, plus 25+ channels like BeIN Sports, BenficaTV, and OneSoccer. The slightly more expensive Premium plan offers the same sports content but adds 15 additional entertainment channels.
You can subscribe to FuboTV's Essentials or Premium plan on a monthly, quarterly, and annual basis. Either way, you're set for some English Premier League action for the rest of the season.
Watch Premier League on LG Smart TV in Australia
Premier League fans in Australia can stream every match of the 2022-23 season on their LG Smart TV via Optus Sport. The app is compatible with 2017 LG TV models or newer, running webOS 3.5 or above. The subscription plan is available in monthly and annual flavours.
Watch Premier League Live on LG Smart TV in New Zealand
Once again, all Premier League matches of this season are streaming via Sky Sport in New Zealand. You can opt for the Sky Sport Now subscription for a week, month, or year to access live football streams across the Sky Sport channels.
The only caveat is that Sky Sport Now isn't natively supported on LG Smart TVs. You must have an AirPlay 2-ready LG webOS TV to cast the Premier League streams from the iPhone or iPad app. If you have an Android device, you won't be able to do the same since LG TVs don't have Chromecast support.
Watch Premier League on LG Smart TV in India
The English Premier League is really popular overseas. Indian football enthusiasts can watch EPL on their LG Smart TV (2017 models or later) via Disney+ Hotstar with a monthly or annual Premium subscription. Viewers can also tune into the highlights of past matches for free.
In addition to English-language broadcasts, regional language feeds (e.g., Hindi, Bengali, Kannada, Malayalam) will be available for select Premier League matches on the streaming platform.
Besides Premier League, Disney+ Hotstar offers access to other live sports events alongside a massive catalogue of Indian and international movies, TV shows, and originals.
More Guides
Enjoy Premier League Stream on Your LG TV
Regardless of where you're from and which team you're rooting for, there are plenty of ways you can watch the Premier League on LG Smart TV. This guide has discussed some of them for countries like the UK, the US, Canada, Australia, New Zealand, and India.
Of course, we can't cover every service from where you can live-stream the Premier League games in different countries. Further details should be one search away on the web. As long as the particular streaming service offering English football streams in your country supports LG webOS TVs, you're good to go.
If you still have any queries regarding where and how to watch the Premier League on LG Smart TV, let us know in the following comments section.