You may be a busy individual who joined Peloton hoping to fulfil your fitness goals. But now, for one reason or the other, you're simply unable to keep up and getting fewer and fewer benefits from your subscription.
Maybe you're struggling to work out due to your busy schedule or finding it hard to commit to Peloton's monthly subscription fee. Or perhaps you're going on an extended trip or recovering from an illness, injury, or surgery.
If this sounds like you, don't worry, you're not alone. Many Peloton users encounter similar challenges, and fortunately, there are ways to cancel or pause your membership without any hassle.
Whatever your reason is, let us guide you through the steps to cancel or pause Peloton membership. Whether you need to take a break for a few months or cancel your subscription altogether, we've got you covered. So let's get started.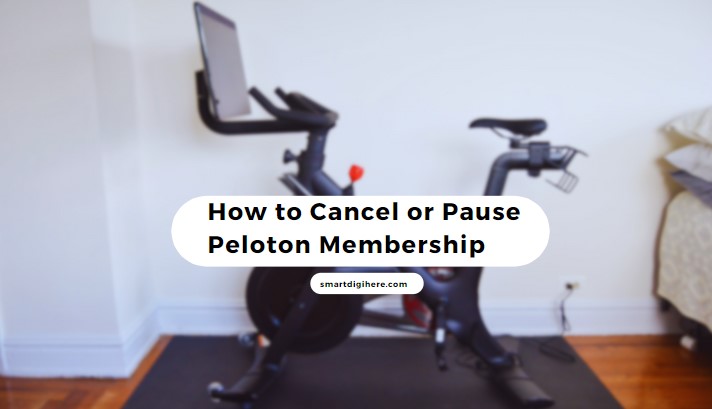 Cancelling Peloton App Membership
The Peloton App Membership allows single-user access to Peloton's premium library of live and on-demand workout classes on your mobile, TV, or web browser. If you wish not to continue paying for the monthly or annual subscription, all you have to do is follow these steps respective to your platform:
Android
Navigate to the Play Store on your Android phone or tablet.
Tap your Profile icon at the top-right, then Payments and subscriptions, and select Subscriptions.
Choose your Peloton app subscription from the list, then tap Cancel subscription at the bottom.
Follow the on-screen prompts to confirm the cancellation.
iOS / iPadOS
Open Settings from your Home Screen and tap your name (Apple ID).
Select Subscriptions, then choose Peloton from your subscriptions list.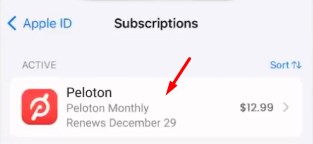 Scroll down and tap the Cancel Subscription button, then confirm the cancellation.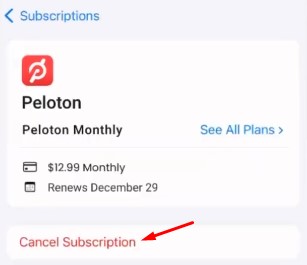 Video Guide
Web
Head to onepeloton.com/preferences/subscriptions from your preferred web browser. Log in to your Peloton account if asked.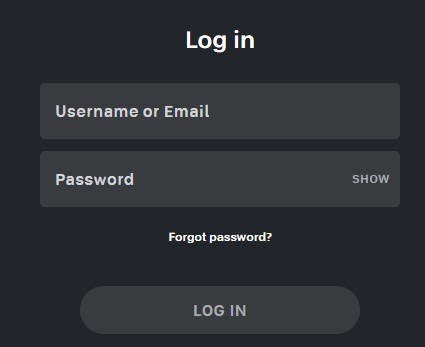 Click where it says "Peloton App Membership" under the Subscriptions
Select Cancel Subscription and then confirm cancelling your membership.
If you've subscribed directly via Peloton for the App Membership, the above steps are the simplest way to cancel your subscription.
Amazon Fire TV
Navigate to amazon.com on your phone or tablet and sign into your Amazon account with which you purchased your Peloton App Membership.
Hover over Account & Lists at the upper right-hand side of the website and click Your Account.
Scroll down and click Memberships & Subscriptions under the "Subscriptions" settings.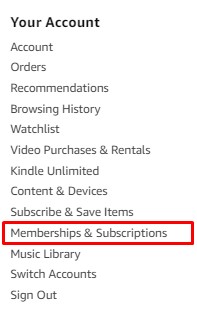 Choose your Peloton subscription and click Cancel Your Subscription, then follow the on-screen prompts to confirm your choice.
If you use Peloton on an Amazon Fire Tablet, go to Apps > Store and tap Subscriptions in the following menu. After that, you may select your Peloton subscription and Cancel it. We suggest turning off Auto-Renewal from Amazon's Subscriptions menu.
Roku
Go to your Roku Home screen and highlight Peloton in your channels list.
Press the Star ✱ remote button to bring up the channel options, then select Manage subscription.
Click Cancel subscription and confirm your choice once again to unsubscribe. After that, click Done.
The following steps only work when you purchase the membership via Roku Pay. Another way is to visit my.roku.com and sign in, select Manage your subscriptions, scroll down to "Active subscriptions", choose your Peloton channel, and click Cancel subscription.
Cancelling or Pausing Peloton All-Access Membership
If you own a Peloton Bike, Bike+, Tread, Row, or Guide, the Peloton All-Access Membership is what you likely have. It gives you limitless access to the entire library of live and on-demand classes, challenges, in-class leaderboards, and interactive games like Scenic and Lane Break, with real-time workout performance metrics – for you and all your family members.
If you don't feel like continuing your All-Access Membership or can't utilise it for more than three months due to travel, illness, relocation, or other reasons, it's better to cancel. The good news is that you can do so anytime, and there are no cancellation fees.
Open a new browser tab and visit members.onepeloton.com/preferences/subscriptions, log in with your account credentials, pick the All-Access Membership from your subscriptions list, and click Cancel Subscription. It's worth noting that the membership benefits will remain accessible till the end of your billing cycle.
However, if you only need a short break and look forward to returning soon, consider pausing your membership for up to three months (in full-month increments) based on your billing date. The pause duration will begin at the end of your current billing cycle.
While you keep your All-Access Membership on pause, Peloton won't charge you, but you won't have access to live or on-demand classes and other benefits. Your Membership will auto-activate at the end of your designated pause.
Can You Cancel Your Peloton Membership and Still Use The Equipment?
You can still use your Peloton Bike, Tread, or Row after suspending your membership, but without the features that make it "smart". Without the All-Access Membership, Peloton will revoke your access to its ever-growing workout and training catalogue. That said, you'll still have access to:
Two pre-recorded classes (with no performance metrics)
Just Ride Mode (no Scenic rides)
Just Run Mode / Just Walk Mode (no Scenic runs)
Just Row Mode (no Scenic rows)
You can choose one of the following features on your Peloton equipment's activation screen.
What About Peloton App Users?
Peloton app (Android / iOS) or web users without an active App Membership can access five pre-selected limited-time-only classes and around 30+ free classes.
The limited-time-only classes won't show up in your workout history once completed. But when you go through the ~30 free classes, they'll appear under your workout history for your Profile. You can retake them as many times as you like.
Related Peloton Guides
Final Words
Whether you need to cancel or pause your Peloton Membership or want to continue using your Peloton equipment without a recurring subscription, you got the options. Hopefully, the steps outlined in this guide should help you make informed decisions about managing your Peloton experience to fit your needs.
If you encounter issues cancelling or pausing your App or All-Access Membership, or you need help with reactivating your subscription, visit support.onepeloton.com and reach out to Peloton Support over live chat or call for further assistance.