Do you want to know how to install Brave on Android TV?
Here in this article, we have provided the step by step instructions to install and use Brave browser on Android TV.
You can use your Android TV to watch movies and TV shows from services such as Disney+, Netflix, and Prime Video, play your local media through Kodi and Plex, and stream your PC games to your big screen over the network. But did you know you can also browse the web on your Android TV?
Unfortunately, most Android TV devices don't include an internet browser out of the box. And the ones that do are pretty rudimentary in terms of features. It's perhaps even stranger that Brave, one of the most popular cross-platform browsers, doesn't have a native Android TV version and is unavailable on the Play Store.
However, such oddities don't prevent Android TV users from installing Brave. In fact, it's a pretty straightforward process, for the most part, assuming you know your way around. This guide will show you how to install and use Brave on Android TV.
How to Install Brave on Android TV?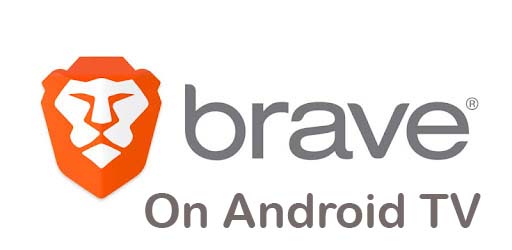 If you search for Brave Browser in your Android TV's Play Store, you'll find a few TV-specific browser apps, but not Brave. Installing Brave browser on Android TV involves sideloading, but it isn't as complicated as it sounds. Currently, there are two simple ways you can get Brave on your Android TV, which we've discussed below.
1. Use a Third-Party App Store like Aptoide
There are many Play Store alternatives for Android TV, allowing you to install apps that you otherwise won't find on Google's app marketplace. We recommend using Aptoide for getting Brave on Android TV.
For those wondering, Aptoide is an independent app store hosting thousands of Android apps from trusted developers across the globe. All apps on Aptoide are free to download, meaning it's worth having on your Android TV device besides just installing Brave.
If you have an Android smartphone, sideloading Aptoide on Android TV will be easy. Simply perform these steps:
First, launch your preferred web browser on your Android phone, visit tv.aptoide.com, and tap Download Aptoide TV to get the APK file.
Next, install the Send Files to TV app on your Android phone and TV from the Play Store.
Once installed, open the app on your Android phone, go through the first-time tips screens, and tap Send.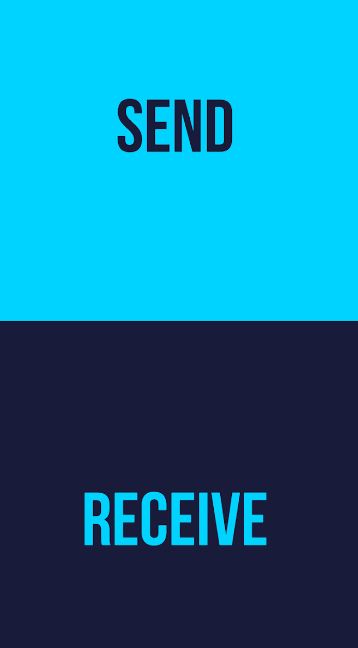 The app may ask you for storage permissions. Tap Allow to continue.
Similarly, launch the Send Files to TV app on your Android TV, skip the welcome screen, and tap Receive.
On your Android phone, go to the Download folder and select the AptoideTV-x.x.x.apk file.
Assuming your Android TV device is on the same network as your phone, it should appear in the "Send to" menu. Tap it to begin transferring the APK file.
Once transferred, you can use the default file explorer or a third-party app like FX File Explorer or File Commander on your Android TV to sideload the Aptoide TV APK file. Regardless of what you use, navigate to the Download folder in your TV's Internal Storage, click the AptoideTV-x.x.x.apk file, and click Install.
Once you've installed Aptoide, launch it from your Android TV's Apps menu, use the top search bar to search for "Brave Browser," select the app from the results, and click Install.
If the installer blocks the installation, click Settings in the pop-up box, select Unknown sources, and click Aptoide TV to allow it to install Brave. You can then return to the Aptoide app and wait for Brave Browser to install on your device.
You May Like – Way to Block YouTube on Vizio Smart TV
2. Via USB
Another straightforward method for installing Brave on Android TV is a USB flash drive. On your computer, open a browser tab, go to brave.en.aptoide.com/app, and click Download to get the APK. After that, move it to a USB flash drive. If you have a USB OTG adapter, you can also download the APK on your Android phone and move it to the flash drive.
All that remains is to plug the drive into one of the USB ports on your Android TV device and install the Brave Browser APK file from your preferred file manager.
How to Use Brave on Android TV?
The idea of using Brave on Android TV is appealing, especially since you can sync your bookmarks and browsing history, access Brave Rewards, and enjoy an ad-free browsing experience.
However, because you're essentially using the mobile version of the browser, you may find it particularly tedious to navigate web pages and enter search queries with your Android TV remote. It can get very unpleasant at times.
For the best browsing experience, we recommend pairing a wireless Bluetooth keyboard + touchpad combo device (e.g., Logitech K400 Plus) with your Android TV. Alternatively, you can use a game controller for fluid navigation.
Read also: Install Downloader on Android TV
To Conclude
That's how you install and use Brave on Android TV. The absence of an Android TV-optimized version of Brave remains a mystery. For now, we have no option but to sideload the mobile version until the devs decide to release a native app. Frankly, you're better off using an Android TV-specific browser like Puffin Web Browser for your day-to-day browsing needs.