How to Block YouTube on Vizio Smart TV? With nearly three billion users across the globe, YouTube is home to a wide range of content creators for all audiences, including entertainment, music, sports, news, education, science, technology, gaming, how-to guides, vlogging, kids, and hundreds of other video genres. Users can even rent and buy movies on YouTube.
However, given how the volume of videos uploaded on the platform has increased tenfold in recent years, content moderation has proven a seemingly difficult task for YouTube. While it does an okay job of keeping explicit and offensive content at bay, some still make it through the cracks and can pop up in your recommendations.
If you have a Vizio TV in your living room that your kids have access to, you'd want to make sure they don't come across any inappropriate or misleading YouTube videos, especially when they aren't under your supervision. So, how do you block YouTube on Vizio Smart TV? Continue reading to learn more.
Can You Block YouTube on Vizio Smart TV?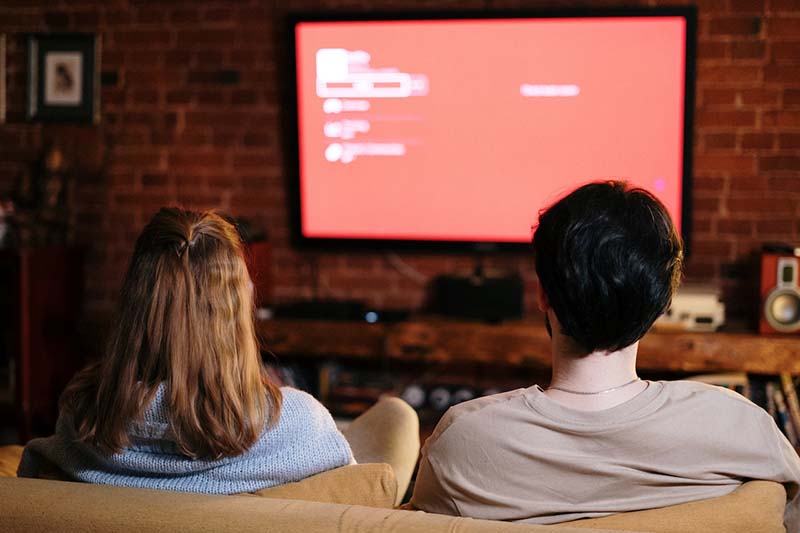 Most Smart TV platforms (e.g., Android TV, Apple TV) offer rich parental controls, allowing users to restrict certain types of content system-wide or on a per-app basis and set up a PIN to lock apps from unauthorized access.
Vizio SmartCast TVs also technically offer parental controls, but the options are rudimentary. The program rating feature works only for terrestrial TV channels when you have an antenna, cable/satellite box, or DVR connected to your Vizio TV. There isn't any option to set a passcode for the SmartCast streaming apps. Hence, the answer is no. You can't block YouTube on Vizio Smart TV.
The worst part is that there isn't currently any way to uninstall apps on Vizio TVs, especially the ones loaded out of the box, including YouTube. Vizio doesn't allow removing apps in the first place because they need to subsidize their SmartCast platform with advertisers and streaming giants to maintain a profit margin on their aggressively-priced models.
Use YouTube's "Restricted Mode" Instead
From the YouTube app on your Vizio TV, you can enable the "Restricted Mode" setting to filter out potentially mature and age-restricted content that you definitely don't want your kids to watch. Assuming you're already signed into the YouTube SmartCast app with your Google account, here's how you can turn on Restricted Mode:
Launch the YouTube app from your Vizio SmartCast Home screen.
Scroll down to the Settings tab, then navigate to Restricted mode in the following menu.
In some regions, the option may appear as "Safety mode."
Set it to "On." You may now return to YouTube's Home tab.
If you run a supervised Google account for your kid, you can go to the app's Settings > Parent Settings menu to tailor the YouTube experience. It gives you access to helpful parental control options, such as changing content level,  blocking specific channels, turning off search functionality, pausing watch history, disabling autoplay, etc.
If you're a parent using the Family Link mobile app to manage your child's account, go to the app's Account > Manage Settings > YouTube > YouTube Settings page to adjust the parental controls for YouTube.
You May Like: How to Get Mozilla Firefox on Android TV
Turn Restricted Mode on or off on YouTube (Video Guide)
Is the YouTube Kids App Available for Vizio TV?
No, Vizio SmartCast TVs don't have the YouTube Kids app yet, which is usually more contained for kids to explore age-appropriate videos, playlists, and kid-friendly channels.
However, you can use the YouTube Kids mobile app on your Android/iOS device to cast videos on your compatible Vizio TV. It also offers basic parental controls for parents to customize the YouTube experience for their kids.
For casting to work, you must have a Vizio SmartCast TV with a built-in Chromecast and AirPlay receiver. Make sure both your mobile device and TV are on the same network.
Read – Install Disney Plus Hotstar on Samsung Smart TV
Final Words
YouTube can sometimes be a scary place for kids to explore without proper parents' guidance, especially when there's no way to block YouTube app on Vizio Smart TV. However, we've discussed some workarounds to this current limitation and shown you how to regulate what your children can watch on the streaming platform.
Until Vizio figures it out and allows users to lock select SmartCast apps behind a PIN, using YouTube's "Restricted Mode" and built-in parental controls are great ways to prevent your kids from being exposed to harmful, inappropriate content.