Can you install the internet's favorite open-source web browser, Mozilla Firefox on Android TV? The short answer is yes, but there's more to it. Read on to learn more.
Firefox is one of the most favorable choices for private browsing thanks to its enhanced tracking protection and other privacy-centric features. Most Smart TV browser apps aren't optimized for day-to-day surfing and are lackluster in terms of features. It's the primary reason why you'd want Firefox on Android TV in the first place.
Chances are you've already looked for the browser on your Android TV Play Store but failed to find it. It's because Firefox pulled the native Android TV app from the storefront, even though it did exist for Amazon Fire TV devices (which also are powered by a custom fork of Android) for a while before also being delisted.
The good news is that you can sideload the TV version of Firefox on your Android TV. And like Brave, you may get the mobile version for fast, ad-free, secure browsing with all the privacy and comfort features one comes to expect from Firefox. We'll show you how to install Mozilla Firefox on Android TV in a straightforward process.
How to Install Firefox on Android TV?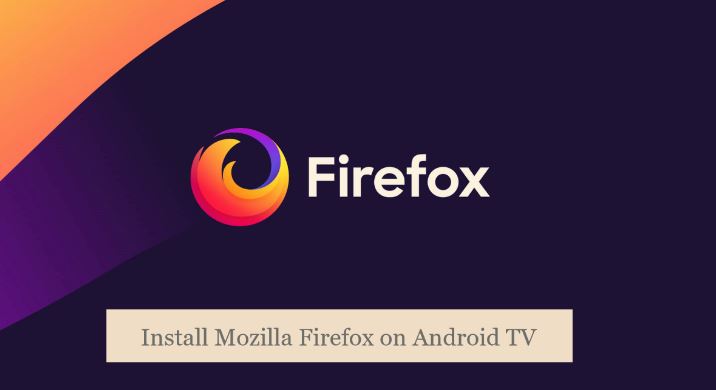 In 2017, Firefox made its debut on the Fire TV platform as an alternative to Amazon's Silk Browser. However, in April 2021, Mozilla announced the end of support for Firefox on Fire TV and Android TV, stating their plans to push no more updates and delist it from the Amazon Appstore and Play Store.
Although it's now abandonware, we can confirm that the ATV version of Firefox works just fine on Android TV, at least at the time of writing. It includes using the existing Android TV remote for navigation and accessing most streaming sites.
Interested users can download the final release build (4.8) from APKMirror and sideload it to their devices. Here's how you can use the "Send Files to TV" app to install Firefox on Android TV:
First, ensure your Android phone and TV are on the same Wi-Fi network.
On your Android phone, visit this https://bit.ly/3TwBOUT page and tap the Download APK button.
Go to Play Store on both your phone and Android TV device (Home > Apps) and use the Search option to find the"Send Files to TV" app. After that, tap or click Install.

After the installation finishes, launch Send Files to TV on your phone. Once you go through the tips screens, tap Send.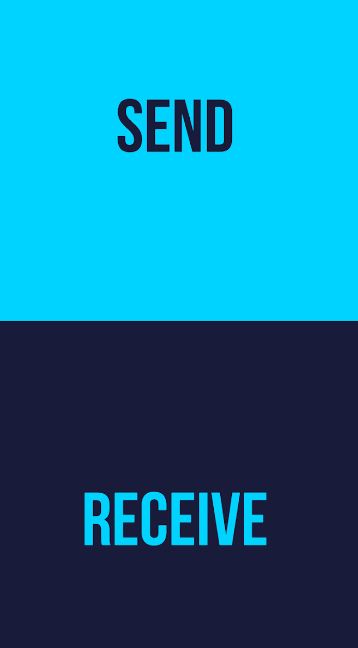 You may also need to Allow the app to access your device's storage.
In the meantime, scroll to the bottom of the "Apps" tab on Android TV and open the Send Files to TV app. Then, skip the tips screens and click Receive.
Use the app's file explorer on your phone to navigate to the Download folder, and tap the org.mozilla.tv.firefox_4.8.apk file.
Choose your Android TV device from the list of available devices. The APK file will start transferring.
Once the transfer completes, click the APK file on your Android TV, followed by Install at the bottom.
If a pop-up window blocks the installation, click Settings, select Unknown sources, and allow the "Send Files to TV" app as a trusted source.
Should you face any error loading the APK file, open it from a file manager app instead. We recommend using File Commander or FX File Explorer, both of which are available for Android TV on the Play Store.
Congratulations! You've successfully installed Mozilla Firefox on Android TV. To launch it, return to the Home screen, then the Apps tab, scroll to the bottom of the list, and click the Firefox logo.
Another easy way to install Firefox on Android TV is to use a USB drive. Simply download the Firefox APK file on your computer, move it to the drive, plug it into your Android TV's USB port, and use a file manager app to sideload to APK.
Related Posts:
Can I Install Firefox Mobile on Android TV?
The ATV version of Firefox works as intended, but it doesn't have the same features as its mobile or desktop counterpart. Features like Firefox Sync, add-ons, picture-in-picture, parental controls, and customization options are unavailable on the TV-specific app. So the question is: Can you instead install the mobile/tablet version of Firefox on Android TV?
Yes, you absolutely can. In fact, it's the same way as sideloading the Fire TV version in the above section. All you have to do is get the latest APK from https://bit.ly/3WZerG8, use the Send Files to TV app to transfer the file from your phone to your Android TV, and launch the installer.
One minor drawback is that you'll need to use Sideload Launcher to access the Firefox app on your Android TV. The major issue is the hit-and-miss navigation since Mozilla never optimized the mobile browser for remote controls. Thus, some menus and UI elements are inaccessible unless you use an air mouse, gamepad, or a Bluetooth keyboard/touchpad input device.
Read Also:
Finishing Up
Firefox is one of the best cross-platform web browsers, focusing on efficiency, security, and most notably, privacy. Now you can have it on your big screen. We hope this guide has helped you install Mozilla Firefox on Android TV.
Whether it's the discontinued native app or the latest mobile version, with Firefox on Android TV, you should be able to browse the web and access the streaming sites you don't have access to otherwise as apps or channels.