Soccer's growing popularity among Americans, especially the younger demographic, is evident as it now stands fourth in the list of most popular sports, surpassing hockey.
Major League Soccer, in particular, has seen rapid viewership growth in the US and Canada in recent years. And with the 2023 MLS season kicking off, interest in watching soccer or fútbol on the big screen has rekindled.
Whether you've been a soccer fan for years following Beckham's golden era or just recently caught the bug during the 2022 FIFA World Cup and want to explore the NA soccer scene, you're in luck. This guide highlights ways to watch MLS (Major League Soccer) on Samsung Smart TV – without cable.
How to Watch MLS on Samsung Smart TV?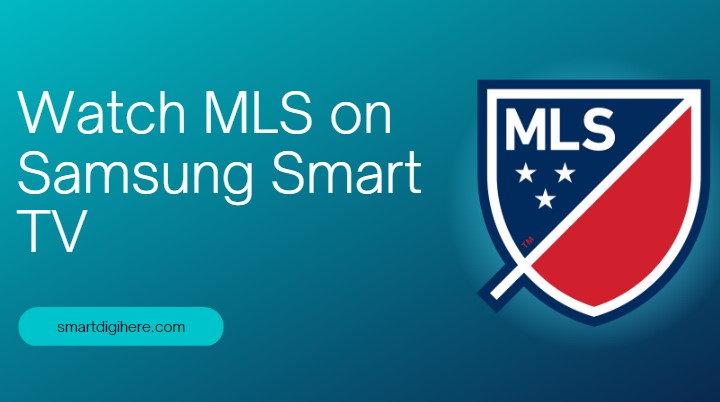 We've long admired the talent of North American players such as Donovan, Gerrard, Lampard, and Villa. Former LA Galaxy midfielder and legendary soccer star, David Beckham, has also taken ownership of Inter Miami CF, one of the youngest MLS teams.
Following years of thrilling match-ups and rivalries, anticipation is obviously at its peak for the 28th MLS season, now streaming exclusively on Apple TV+. It's true! MLS has forged a 10-year streaming agreement with Apple TV+, ending its prior partnership with ESPN.
Nearly every match is available on the streamer app's new MLS Season Pass channel, with select games accessible on the base Apple TV+ plan. FOX and FS1 are to air one game weekly on cable and satellite. Here's more in detail:
Watch MLS with MLS Season Pass on Apple TV+
For the 2023 season and the foreseeable future, the MLS Season Pass channel add-on on Apple TV+ is your best bet to catch MLS games on your Samsung Smart TV. It's available in the United States, Canada, and 100+ regions across the globe, which includes European, Asian, Middle Eastern, and African nations.
Stream every seasonal MLS game, including MLS Next, Next Pro, and Leagues Cup matches. Select games are also accessible to regular Apple TV+ subscribers, even without the MLS Season Pass subscription. Additionally, there are news clips, highlights, in-depth analyses, and interviews, so you stay updated with your favorite club.
MLS Season Pass is available for $15 a month or $100 annually for those without an existing Apple TV+ subscription. Existing Apple TV+ subscribers can opt for the Season Pass at a discount: $13 monthly or $80 for the season.
The Apple TV+ subscription itself costs $7 a month, following a 7-day free trial, which offers a reasonable number of live MLS games even without the MLS Season Pass. The standard plan isn't necessary to get the Season Pass since they're two separate services. That said, you do miss out on the discounts.
The best part about MLS Season Pass on Apple TV+ is that local games aren't subject to blackout restrictions, and you won't be switching between various streaming apps or channels to watch the out-of-market games. Note the Season Pass replaces MLS Live, something the ESPN+ streaming service previously offered as a premium add-on.
Also See: Activate ITVX on Apple TV
Enjoy MLS via Streaming TV Services
Apple TV+ isn't the only exclusive platform for MLS, even if it's the most cost-effective and efficient option that makes sense.
Fox is to air 15 games, while FS1 will broadcast 19 in the 2023 season, with Fox Deportes providing Spanish-language commentary for the latter. Fox Sports 1 also carries ten group stage fixtures, four "Round of 32," and two "Round of 16" matches from the Leagues Cup.
If you pay for an existing streaming television subscription on your Samsung Smart TV, you may continue using Sling TV (Blue plan), FuboTV, Hulu with Live TV, or YouTube TV to catch those live soccer games.
MLS is home to TSN and RDS in Canada, although the exact TV schedule isn't known to us, at least at the time of writing. Signing up for the monthly or annual TSN Direct or RDS Direct (French broadcast) gives you access to the MLS broadcasts on your compatible Samsung TV.
Watch MLS on Samsung Smart TV For Free
If you're looking for ways to watch MLS on Samsung Smart TV for free, you're in luck. Apple TV+ and FuboTV (in the US) provide a complimentary 7-day free trial for new users. You may utilize the limited-time promotion to stream MLS games without spending a dime, then cancel anytime before the trial expires.
Additionally, Apple TV+ makes six Saturday games available for streaming for free the next day. If you own an iPhone, you most likely already have an Apple ID, which is all you need to access the free streaming games on Sunday evenings throughout the 2023 MLS season.
Steps to Watch MLS on Samsung Smart TV via Apple TV+
Although Apple has the media rights to stream MLS games, you don't need to own an Apple device to enjoy them. Their streaming service is available across most home media platforms, including the Samsung Smart TV (2017 or newer model). Here's how you watch MLS on yours via Apple TV+:
Press the Home remote button and click the Apps icon at the top apps row.
Go to the Search (magnifying glass icon in the upper-right section) menu of the TV Apps Store to find the "Apple TV" app.

Once you're on the Apple TV app description screen, click Install to proceed with the download.
After the installation, select "Add to Home" to ensure the Apple TV app appears on your TV's Home menu.
Return to Home and launch Apple TV. After it boots you into the homepage, navigate to the app's Settings.
Choose the Accounts tab and click the "Sign In" option. You can then either sign in through any of the following methods:
Seamlessly logging in from your iPhone, iPad, or iPod touch
Scanning a QR code on your Android phone or tablet and following the device prompts
Entering your Apple ID and Password using the on-screen keyboard
If you don't already have an Apple ID, register for one via appleid.apple.com from your browser. You'll also need to subscribe to the MLS Season Pass on Apple TV+, for which we suggest visiting this page on the official streaming site.
Once you go past the login screen, you're ready to stream Major League Soccer games on your Samsung Smart TV. Apple has arranged prominent caster talents to provide English and Spanish commentary for all MLS games. You may also enjoy match-ups involving Canadian teams with French-language commentary.
Those with a high-end Samsung Smart TV from 2018 or later may also use AirPlay to cast the MLS streams from the Apple TV app for iPhone and iPad. Visit Apple's official compatibility site to verify whether your TV supports the protocol.
Can You Watch MLS on Samsung Smart TV in 4K?
Unfortunately, MLS Season Pass on Apple TV+ won't stream the games in 4K resolution on your Samsung Smart TV. It's hard-capped at 1080p for now.
Although disappointing to some, it's unlikely a dealbreaker for most. Catching all that soccer action in Full HD at 60 frames per second seems reasonable. A high-bitrate 1080p feed is better than a heavily compressed 4K stream.
On the same subject, MLS games are to stream with 5.1 surround sound, providing an immersive audio experience to soccer fans. Of course, taking full advantage of this feature requires a speaker system with a front, right, and center speaker, two rear-firing drivers, and a subwoofer, though a soundbar should also work.
Also Read: Does Samsung Frame TV Come with a Wall Mount?
Kick Off
Like previous ones, the 2023 Major League Soccer season will run from Spring to the middle of Fall. Keep in mind that you won't miss out on MLS on Samsung Smart TV for the entire season if you don't opt for the MLS Season Pass. Select high-profile match-ups will still find their way to the regular Apple TV+ subscription and Fox and FS1 broadcast channels. Some of it you can stream for free also.