Apple TV is one of the most popular streaming media devices and home to all of the UK's catch-up TV and video-on-demand platforms. The vast list includes but is not limited to BBC iPlayer, UKTV Play, All 4, My5, Netflix, Prime Video, and Disney Plus. "But what about ITVX on Apple TV?" – you and other Apple TV users may ask. After all, ITV's former catch-up service, ITV Hub, was available for Apple TV until it was recently dropped in favour of the broadcaster's new advertising and subscription-funded streaming platform, ITVX.
You'll be glad to hear that Apple TV devices are on ITVX's official compatibility list and currently receiving the update. This guide to ITVX on Apple TV has more to tell you about the UK's freshest streaming service and its numerous offerings, plus step-by-step instructions to install and activate it.
Features of ITVX on Apple TV
In contrast to ITV Hub's meagre 4,000 hours of content, ITVX on Apple TV offers over 10,000 hours of ad-supported programmes, box sets, films, and documentaries.
Subscribing to ITVX Premium adds thousands more hours of hit shows and iconic British box sets from BritBox. It also removes advert breaks from on-demand content. Available in monthly and annual plans.
On ITVX, you get to stream new exclusive homegrown and acquired series every week, months before they air on ITV's linear channels.
Speaking of channels, you can tune into ITV1, ITV2, ITV3, ITV4, ITVBe, CITV, and an ever-changing host of themed live stations on ITVX.
Signing in with an ITV account allows for syncing tailored recommendations and favourite list across your Apple TV and other devices.
You can create a kids' profile separate from your main ITVX profile and filter content by age and ratings using parental controls.
How to Install ITVX on Apple TV?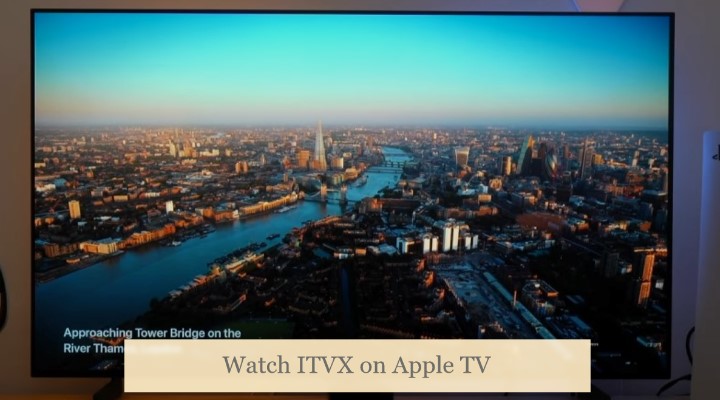 ITV has recently begun rolling out the ITVX update for Apple TV HD (4th Gen) and three generations of Apple TV 4K boxes. Provided your Apple TV is running on tvOS 12.2 or later, connected to the internet, and is linked to your Apple ID, you can download the ITVX app or update the older ITV Hub to the newer version from the App Store. Here's how the process goes:
From your Apple TV Home Screen, navigate to and open the App Store app using the Siri Remote's clickpad or touch surface.
On the App Store's Discover screen.

Go down to the "Now Streaming" section and browse through the list of apps to find and click the ITVX.
If you can't find the app, highlight the Search (magnifying glass) icon in the top navigation pane.
Use the on-screen keyboard to enter "ITVX" and choose the matching app in the results.
Select the Get or Update button on the ITVX app description page to begin downloading.
Once installed, select Open to launch ITVX on your Apple TV. Or, press and hold the Back button on your Siri Remote to return to the Home Screen and go to the bottom of your apps list to find and open the streaming app.
We recommend placing ITVX in the top row for quick access. Navigate to the ITVX app and hold the clickpad centre or touch surface of your Siri Remote until the app starts to shake. After that, drag it to the top of the Home Screen. To save the changes, press the clickpad centre or touch surface again.
By default, apps on Apple TV auto-update when new versions are available. To ensure the ITVX app is up to date, go to your Apple TV Settings > Apps menu and confirm the "Automatically Update Apps" option is turned on.
Recommended Reading: How to Set up ITVX on LG Smart TV
How to Activate ITVX on Apple TV?
Activating or signing into the ITVX app on your Apple TV is straightforward, assuming you are a registered ITVX viewer. Simply perform these steps:
First, launch the ITVX app from your Apple TV Home Screen.
Head to the ITVX app's Settings menu by highlighting the cog icon in the left sidebar.
Select the "Sign in" button. It'll present you with two options. You can either sign in on another device or sign in with your Apple ID.
We suggest choosing the first sign-in method if you already have an ITV account or wish to create your ITV account to use on devices other than your Apple TV, iPhone, or iPad.
If you go with the latter, Apple will auto-register for an ITV account using the email address linked to your Apple ID and sign you in.
However, when you want to log in with the account on a non-Apple device, you must set up a password first from com/watch/user/password/reset.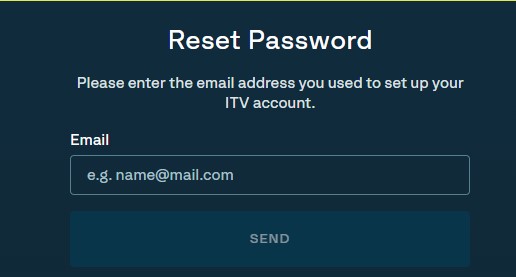 Assuming you've continued with the first sign-in option, you should see a pairing code on the screen. On another device, such as your phone or computer, open a new browser tab to go to itv.com/watch/pair.
Click Sign In, and continue logging in with the email and password you used to create your ITV account.
If you don't have an ITV account, click Register Now instead, and go through the account creation process.
Once you finish registering for your account, head to your mail inbox, open the email from ITVX, and click "Verify Your Email Now". Note it's mandatory to verify your ITV account.
On the following page, enter the pairing code shown in the ITVX Apple TV app and click Continue.
And that's it! Once you successfully sign into ITVX on Apple TV, you'll be able to access all the box sets and the film catalogue, watch the latest episodes of your favourite ITV programmes and tune into the live ITV channels – all without paying a single dime.
Recommended Reading: Install ITVX on iPad, iPhone & Mac
Subscribe to ITVX Premium
Should you want to upgrade to the Premium tier, go to the official ITV website, sign in, and click the Upgrade to Premium option in the top navigation bar. At the time of writing, ITVX is offering a 7-day free trial, so all that's left for you is to choose your billing period and provide your card details.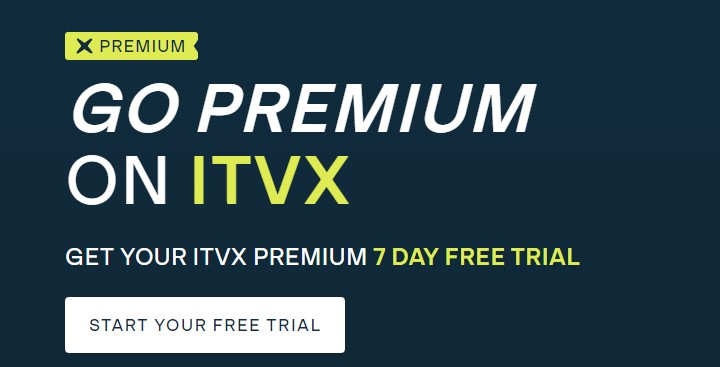 Another simple way to get a subscription is through the ITVX Apple TV app. Head to the Settings menu and click "Subscribe to ITVX Premium".You'll get the option to set your billing cycle, after which you can pay for the chosen plan through the iTunes Store. An active payment method must be linked to your Apple ID for the auto-renewal to work.
Wrap Up
The instructions above should help you get ITVX on Apple TV. It's worth noting that ITVX doesn't offer any 4K HDR content as of now, and the best video quality you can expect is 1080p, even if you use an Apple TV 4K box.
For an optimal viewing experience, we strongly recommend upgrading your broadband internet connection to 15 Mbps or higher, especially if you're looking for a buffering-free live TV viewing.