With the gap between streaming and linear broadcasts slowly bridging, the difference between on-demand viewing and live content is insignificant from the perspective of a TV broadcaster. Ultimately, content is king, and ITV looks to embrace the streaming side with ITVX: a free, ad-supported video-on-demand platform.
Anyone who has used ITV Hub before will agree that it neither has a versatile catalogue nor offers the best streaming quality. ITVX changes that, along with a fresh new interface and a lot more, with the potential to compete with big streamers like Netflix and Disney Plus in the United Kingdom.
So, you might wonder, "What's new about ITVX, and how do I get it on my Apple device?" This guide to ITVX on iPad, iPhone, and Mac has the answer.
What's new about ITVX?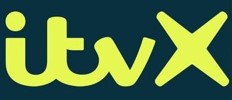 ITVX is the new streaming home of all of ITV's commissioned productions, replacing the older ITV Hub with a modern, improved streaming backbone, along with an impressive host of original programmes exclusive to the platform.
All ITV's broadcast channels, including ITV1, ITV2, ITVBe, and CITV, are available to watch alongside an evolving selection of additional themed stations, which ITV refers to as FAST (Free Ad-Supported Streaming) TV channels.
ITVX also features a dedicated news section updated throughout the day, covering the nation's current events and issues in short and in-depth video formats. Occasional live streams of ITV's acquired sports events are on the service too.
A compelling selection of dramas has already premiered on ITV's new streamer, with the UK broadcaster promising to deliver at least one flagship programme weekly.
ITVX has thousands of binge-worthy box sets and a slew of classic and modern British and American dramas, comedies, thrillers, and reality shows. Plus, you can pick from a rotating library of blockbuster films to view on demand.
You can enjoy most of this content for free, with adverts in between, of course. However, ITV now offers a paid "ITVX Premium" plan that removes advertisements and gives subscribers access to thousands more hours of BritBox stuff.
How to Get ITVX on iPhone & iPad?
You'll need an iPhone or iPad running iOS 12.2 or iPadOS 12.2 (or newer) to use the ITVX app. It's available to download from the App Store. Here's how to get it:
Open the App Store app from your iPhone or iPad Home Screen.
Tap the Search tab, and search for "ITVX" by typing its name in the field.
Once you're on the ITVX app preview page, tap the Get Confirm your passcode or Apple ID password if prompted.
The ITVX will start downloading immediately and shouldn't take longer than a minute to install. When finished, you'll see an Open button on the App Store preview page. You can launch ITVX by tapping the new app icon on your iPhone or iPad Home Screen.
Instructions for Signing in
ITVX is an ad-supported streaming service first, and the only thing ITV asks is for you to sign up and log into the app.
To register for an ITV account, open the ITVX app on your iPhone or iPad, head to the "My ITV" tab from the bottom navigation bar, and tap the "Sign in" option. Then, continue with "Register now". After you enter your email address, set a password, and fill in your details, you'll have to verify your account.
Once you go through all that, you can sign in with your login details and start watching. ITVX will automatically create a main profile using your first name from the account registration, though you can create a separate kids profile from the app and set up parental controls.
Subscribing to ITVX Premium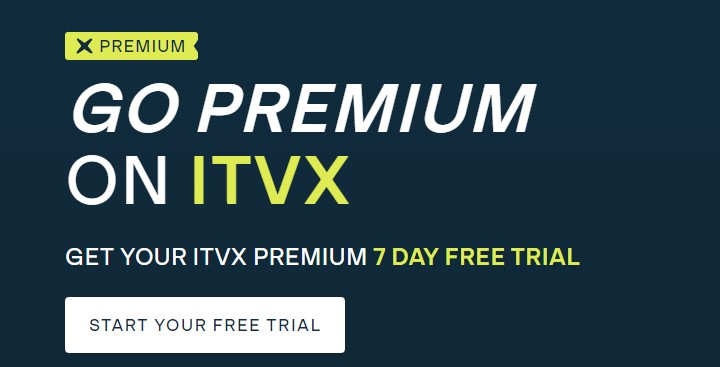 ITVX Premium on iPhone and iPad lets you watch ad-free and download shows for offline viewing. Plus, it unlocks 6,000+ hours of hit TV shows and iconic BritBox box sets. You can opt for the monthly or annual subscription from the Settings section (cog icon on the top-right corner of the Home page) of the ITVX iPhone/iPad app.
ITV will charge you for the first month's subscription through your Apple iTunes account. It'll renew on the same date each month until you choose to cancel. It's worth noting that you can disable "auto-renewal" from your device's iTunes settings.
Downloading shows
Downloading is a Premium tier-exclusive feature. If you get the subscription, you can download your favourite programmes and watch offline for up to seven days.
To download a show, ensure your iPhone or iPad is connected to a Wi-Fi network. Also, confirm to sign into the ITVX app with the same ITV account you used to subscribe. Next, pick a title you would want to download from the library and tap the "Download" icon underneath a particular episode.
To access or manage your downloads, head to the app's "My ITV" section, followed by Downloads. You can download up to six shows simultaneously – as many as your iPhone or iPad can store. However, some shows may be unavailable for download due to certain licencing agreements.
How to Get ITVX on Mac?
Unlike on iPhone and iPad, you can't get ITVX on Mac as an app. Instead, you'll have to access the official ITVX website (itv.com) via Safari, Google Chrome, or Mozilla Firefox browser. The minimum requirements, however, need your MacBook, iMac, or Mac mini to run on macOS Sierra 10.12 or above. The compatible browser should also be up to date, and to find out how to update it, we recommend checking out browsehappy.com.
One way you can quickly access ITVX from your browser is by bookmarking it. Alternatively, if you use Chrome on Mac, follow these steps:
Open the ITVX website in a Chrome tab and let it load fully.
Next, click the three-dot kebab (⋮) icon next to the URL bar.
Hover your cursor over More Tools, and click Create Shortcut in the sub-menu that appears.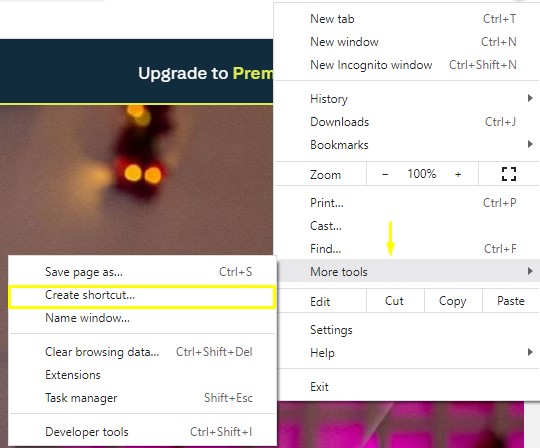 Rename the shortcut to "ITVX", check the box next to "Open as window", and click the Create
The ITVX app logo should immediately appear in the Dock on your Mac desktop. The next time you wish to stream your favourite ITV programme, click the ITVX shortcut in your Dock or open it via Launchpad. It'll open as a new window separate from your Chrome browser.
Signing in & Subscribing to ITVX
As previously mentioned, you must sign in to ITVX with an ITV account to get the most out of it. On the website, select the Account icon next to the Search (magnifying glass) option at the top, and click "Register Now". After that, it's a matter of filling in your details and verifying your account.
When you have your ITV account, head back to the "Sign in" page and continue logging in with the email and password registered to your account. If you want to get the subscription, click the "Upgrade to Premium" option at the top of the homepage. You'll have to confirm your card details to pay for it.
Wrap Up
Now you know how to get ITVX on iPad, iPhone, and Mac. ITVX officially supports all the following devices, so getting access to its on-demand streaming library and live channels is relatively straightforward. If you're looking to install and activate ITVX on Apple TV, check out our dedicated guide on it.