Premier UK sports broadcaster, BT Sport, has undergone a rebrand. As of July, it adopted its name and branding to TNT Sports, ready to air the upcoming Premier League football and Premiership Rugby season.
This change comes after the BT Group completed a deal with Warner Bros. Discovery, the owner of Eurosport, in an attempt to become the go-to destination for sports of all kinds, from domestic football and rugby to boxing and wrestling to international events like the upcoming Summer Olympics.
For those who already were getting the BT Sport TV channels, it's a matter of a change in the name. However, in terms of streaming, a few notable changes have occurred. Here's what you need to know to watch TNT Sports on NOW TV devices.
What is TNT Sports & Where is It Streaming?
Global mass media conglomerate, Warner Bros. Discovery, has been airing sports in South America and the US (domestic and European football in particular) under the "TNT Sports" branding for quite some time.
Now, with its joint venture with BT Group announced finally in effect, TNT Sports is the new name for BT Sport, promising to provide a fresh experience to sports fans in the UK. It's also eventually to subsume Eurosport, under which WBD has been operating in the country.
However, for the time being, TNT Sports and Eurosport continue to exist as two separate entities, with the former keeping all of BT Sport's existing sports portfolio, including but not limited to the Premier and Champions League football, Premiership Rugby, cricket, MotoGP, hockey, badminton, AFL (Aussie Rules), UFC, WWE, and boxing events.
As for Eurosport, the channel currently airs a mix of tennis Grand Slams, cycling Grand Tours, snooker championships, and winter sports. It's also where you'll be tuning in for the Paris 2024 Summer Olympics next year.
Previously, eligible BT Sport customers on Sky and BT TV and Monthly Pass subscribers would have to log in to the BT Sport app to stream its live and on-demand sports offerings on a compatible device. With TNT Sports replacing BT Sport, it'll be streaming via the Discovery+ streaming service alongside Eurosport.
This change makes Discovery+ the premier live sports streaming platform for digital viewers. Additionally, its massive on-demand catalogue of factual, lifestyle, and reality programming will keep you entertained outside sports broadcasts.
How to Watch TNT Sports on NOW TV?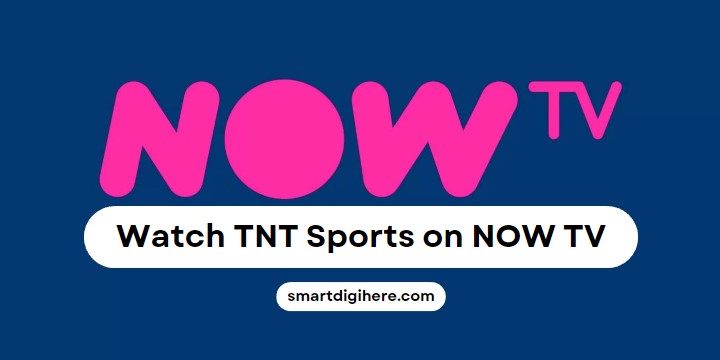 NOW TV devices are modified Roku players that support only a limited selection of apps. With Discovery+ on NOW TV, you can enjoy some of the most anticipated sporting events that are airing on TNT Sports (and Eurosport) live and on-demand, provided you own one of the following devices:
NOW TV "White" Box (2400SK)
NOW TV "Black" Box (4200SK / 4201UK)
NOW TV Smart Box 1st Gen (4500SK) & 2nd Gen (4631UK)
NOW TV Smart Stick (3801UK)
With your supported NOW TV device connected to the internet, perform these three simple steps to get the Discovery+ app:
Scroll down and select App store on your NOW TV Home screen.
Browse the list of apps on the following screen and select Discovery+.
Select Add app on the overview page.
Once downloaded, you can find and launch Discovery+ from the My apps section on your NOW TV Home screen.
Discovery+ offers catch-ups for select titles from popular Discovery network channels with its free tier, but that doesn't include live sports. The streaming service previously offered the £7 monthly Entertainment & Sport plan, which included the Eurosport 1 and 2 channels, with access to the complete on-demand catalogue.
Of course, to stream the TNT Sports channels, you must subscribe to the third new premium subscription tier bundling Discovery+ entertainment, Eurosport, and TNT Sports. You can learn more about the learn by visiting discoveryplus.com. That's where you also create your Discovery+ account and sign up for the monthly or annual subscription.
Note:
Former BT Sport Monthly Pass subscribers and customers subscribed to TNT Sports via BT TV or Sky TV have free access to Discovery+ as part of their plan, which includes the Sports tier. Assuming you're eligible, contact your provider for instructions to activate your account.
With your Discovery+ Sports membership ready, follow these instructions to log in to the Discovery+ app on NOW TV:
Scroll to My apps on your NOW TV Home screen and select Discovery+.
Select Sign in on the welcome screen. Take note of the six-digit activation code.
Open a new browser tab on your mobile device and computer and go to discoveryplus.com/link.
Enter the Email and Password you used to create your Discovery+ account and select Sign in.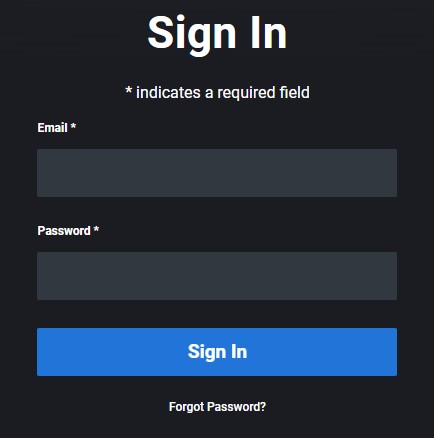 Finally, enter the six-digit code displayed in the Discovery+ NOW TV app and select Activate.
Note: If you go past the welcome screen and land on the app's Home page, navigate to its Settings menu and select Log in. Select "Log in with username and password" to use your remote to enter account credentials.
Now that you're logged in, you should be able to access the TNT Sports and Eurosport live channels in the Discovery+ app alongside all its fantastic on-demand content.
FAQ: I can't find Discovery+ on my NOW TV device. How do I watch TNT Sports?
If you can't find the Discovery+ app on your device's App store, odds are it's running an older firmware version.
Select Settings from your NOW TV Home screen options, then System, followed by System update. Click where it says "Check now", and if there's indeed a new update available, your NOW TV device will start downloading it over the internet and install it automatically.
It's worth mentioning that the BT Sport app remains accessible even now that TNT Sports has replaced it. It's where you can access clips, highlights, and news from the latest sporting events for the next few months until it's retired in favour of the new TNT Sports app officially coming later this year.
Is TNT Sports Accessible via the NOW App? (For Ireland Subscribers)
Sky's sister over-the-top streaming platform NOW bundled the BT Sport channels with the Sports Extra Membership for subscribers in Ireland, and it continues to do so even after the TNT Sports rebrand.
Whether you pay for the Sports + Sports Extra Bundle or the standalone Sports Extra Membership on NOW, you can stream TNT Sports 1, 2, 3, and 4 alongside the Sky Sports and Premier Sports channels your subscription includes.
The NOW app is compatible with a wide variety of devices, including smartphones, tablets, computers, game consoles, connected TVs, and streaming boxes. Note NOW in the UK doesn't offer TNT Sports channels with any of the streaming memberships.
Wrapping Up
With Discovery+ being the streaming distributor of TNT Sports, accessing your favourite football tournaments and other sporting events is easier than ever across your preferred screens. You can also watch TNT Sports on NOW TV as we've highlighted in this guide, but if you have any more queries, we're here to answer them.