Whether you're a Premier League fanatic, enjoy the high-octane thrill of MotoGP, or watch the epic octagon showdowns unfold on the UFC Fight Nights, BT Sport has likely been your go-to channel for sports of all kinds. However, that changed recently with the pivotal debut of TNT Sports, the result of the joint venture between BT Sport and Warner Bros. Discovery.
TNT Sports currently has the same lineup of sports content as BT Sport did before the rebrand. In future, we could see more European football and American sports trickle down from its US and South American counterpart. And once Eurosport folds into the same network, the programming array will only grow larger.
Are you looking for a way to catch all that action on your PlayStation console? We're here to help you with that. Here's everything you need to know to watch TNT Sports on PS4 and PS5.
Where is TNT Sports Available?
With BT Sport becoming TNT Sports, it's now streaming under the Discovery+ umbrella, which makes perfect sense, given the BT-WBD merger. Its Entertainment & Sport plan bundles live access to TNT Sports alongside the global sports TV network Eurosport. It's a compelling subscription for all-kind sports programming.
TNT Sports is now accessible where BT Sport was formerly available. If you're getting the channels through BT, EE, Sky, or Virgin Media, they'll continue handling your billing, and your future bills will reflect TNT Sports instead of BT Sport.
Plusnet subscribers who can no longer access the channels can directly add TNT Sports to their Sky TV plan, bypassing Plusnet.
BT Sport Monthly Pass users should already have access to Discovery+ Entertainment & Sports at no extra cost. The same applies to BT Sport subscribers through Sky, BT, or Virgin Media for the duration of their contract.
How to Watch TNT Sports on PS4 & PS5?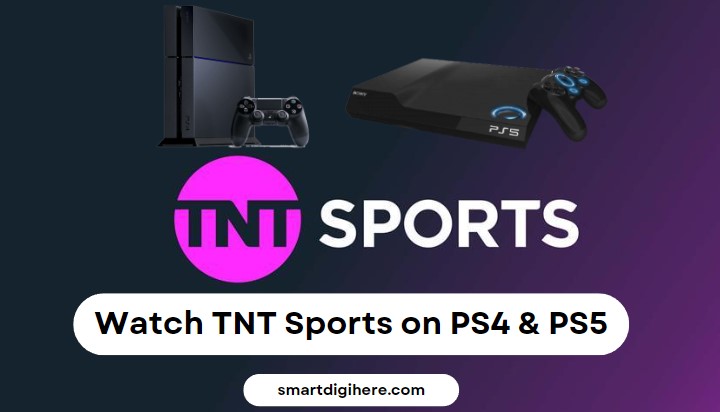 Discovery+, the new streaming home of TNT Sports, is available for a wide range of devices. Unfortunately, that doesn't include Sony's PlayStation consoles.
In fact, since its March 2020 debut, the service hasn't made it clear whether it'll ever extend support to the PS4 and PS5. However, given the sizeable user base, it's bound to happen sooner than later. We just don't know when exactly.
The good news is the BT Sport app hasn't been retired just yet, so PlayStation 4, 4 Pro, and PlayStation 5 console owners should still be able to access the TNT Sports and Eurosport live channel streams and on-demand replays, highlights, and clips – until the standalone TNT Sports app that's reportedly launching later this year fully replaces it. Here's how to get it:
PlayStation 4 / 4 Pro
Browse to the PlayStation Store from your Home screen.
Look for the "BT Sport" app in the "Media" catalogue or use the Search
On the BT Sport app preview page, select Download.
To launch the BT Sport app, return to your PS Home screen, navigate to Library, and select it in the Applications section. You may also access the app from the TV & Video menu.
PlayStation 5
Navigate to the Media tab from your PS5 Home screen and select All Apps.
On the following screen, find and select BT Sport in the list of apps.
Click the Download button on the app description page.
Once downloaded, you can open the BT Sport app from your PlayStation 5's Media menu.
All that's left to do is enter your BT ID credentials and log in to the BT Sport app, after which you can access all the live TNT Sports channels and the on-demand match replays.
If you get the sports channels with your BT TV/Broadband contract or the BT Sport (TNT Sports) Monthly Pass, you should already have your BT ID. Those getting the channels via Sky or Plusnet must sign up for a BT ID separately. You should contact your provider for further assistance with the registration.
Note:
Due to certain limitations, TNT Sports Ultimate (4K) is inaccessible on the BT Sport app for PlayStation 5.
Other Ways to Watch TNT Sports on TV
Discovery+ might not be available for PS4 and PS5, but the odds are you have another device that supports it. It includes most smartphones and tablets, computers, or even your connected smart TV from LG or Samsung, among Android TV, Apple TV, Fire TV, Roku, or Chromecast.
Go to discoveryplus.com and sign up for the Entertainment & Sport plan that includes live and on-demand sports content from TNT Sports and Eurosport. It's available in both monthly and annual pricing. You'll also need to provide your email address and personal details and set a password for a Discovery+ account.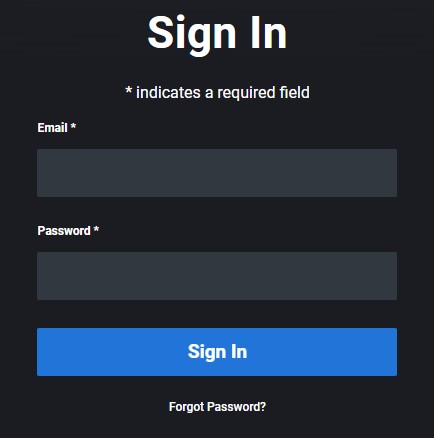 All that aside, you simply launch the Discovery+ app, log in, and stream TNT Sports! On supported TV devices, signing in may require using your phone or computer.
Related Guide: Watch TNT Sports on Samsung Smart TV 
Wrapping Up
TNT Sports retains all of BT Sport's existing sports portfolio, including UEFA Champions and Europa League, Premier League, Serie A, Ligue 1, Premiership Rugby, Champions Cup, MotoGP, and live UFC, WWE, and boxing events. And it'll extend to even more sports once the network subsumes Eurosport.
Discovery+ is unavailable for PlayStation as of now, but that doesn't stop you from enjoying TNT Sports on PS4 and PS5 via the legacy BT Sport app, which continues to be accessible for the next few months before phased out in favour of the new TNT Sports app. We ensure to update this guide accordingly with further details in due time.