Almost a decade after BT Sport emerged, it has finally undergone a merger to turn into TNT Sports, UK's brand-new destination for sports. This new branding comes several months after the giant American conglomerate, Warner Bros. Discovery, bought the network and announced to consolidate it with its Eurosport brand.
The TNT Sports brand isn't entirely unfamiliar, as Warner Bros. Discovery has already been utilising it in the United States and Latin America. It's a new experience for sports fans in the UK, doubling down upon BT Sport's compelling sports programming array, including football, rugby, motorsports, mixed martial arts, cycling and tennis events, etc.
Whether you've been a long-time BT Sports viewer or are interested in this new sports network, you have plenty of questions about TNT Sports, including how to tune in to its live sports coverage on your Samsung telly. We're here to answer this question and more in this guide to watching TNT Sports on Samsung Smart TV.
TNT Sports: Things You Need to Know
BT Sport, one of the premier sports broadcasters in the UK, initially functioned as an added offering for customers of BT's TV and Broadband services, along with traditional pay-TV providers like Sky and Virgin Media. It was also available as a flexible monthly streaming plan, BT Sport Monthly Pass.
Warner Bros. Discovery's Eurosports is a French sports network that operates across 50+ countries, including the UK. It has exclusive broadcasting rights to major sporting events, available via various pay-TV providers and streaming on the Discovery+ service.
With the BT Sport and Discovery/Eurosport merger comes TNT Sports, which consolidates the services' broadcasting and streaming rights to a wide selection of sports events. Initially, it'll air the same array of sports as BT Sport and coexist with Eurosport until the latter also merges with the rebranded network.
It makes TNT Sports home to captivating UEFA Champions League/Premier League matches, the exhilarating action of Premiership Rugby and Champions Cup, plus MotoGP, WWE, and UFC, alongside other boxing, cycling, and tennis events, and the Paris 2024 Summer Olympics. It's enough to keep you sports enthusiasts on the edge of your seats.
Watch TNT Sports on Samsung Smart TV on Discovery+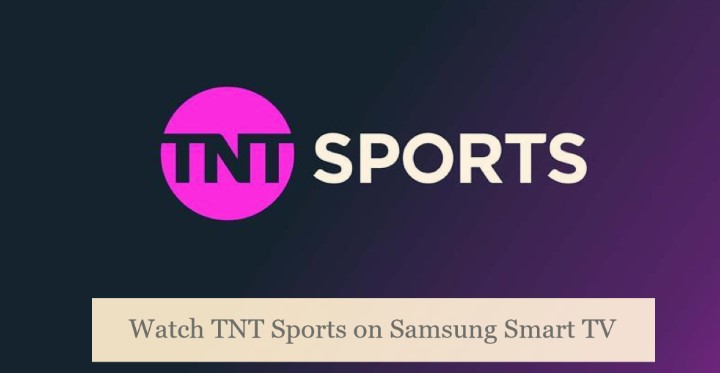 Most of you might have heard of Discovery+ or are already familiar with its diverse catalogue of on-demand titles from the network's rich roster of entertainment, lifestyle, and reality TV channels, of which the service also makes live streams accessible.
You'd be glad to know Discovery+ is the new streaming platform for TNT Sports alongside Eurosport, replacing the former BT Sport app and the Monthly Pass subscription, presenting itself as the ultimate destination for cord-cutting sports fans in the UK.
Discovery+ is available on 2017 and newer Samsung Smart TVs, so all you have to do is download the app, sign up for the subscription that bundles TNT Sports, and log in. Follow below mentioned steps to Install TNT Sports on Samsung Smart TV:
Press the Home Remote button, navigate to the left of your applications row, and click Apps.
Scroll through the "Editor's Choice" section to find and select the Discovery+

Or, go to Search (magnifying glass icon) at the top-right corner to search for the app manually.

Click the Install button on the details and screenshots page. Note logging in with a Samsung account is required for installing TV apps.
Before returning to the Home screen, select Add to Home to add Discovery+ to your apps row.
Before you launch the app, visit discoveryplus.com on your phone or computer and select Sign Up. Pick the Discovery+ plan that includes the TNT Sports and Eurosport channels (available at monthly/annual prices), then follow the on-screen steps to create your account and pay for the subscription via your preferred method.
With your account details and subscription ready, use these steps to log in to the Discovery+ app on your Samsung Smart TV:
First, open Discovery+ from your TV's Home screen apps row. It'll greet you with an activation screen with a six-digit code.
Head to discoveryplus.com/link in your mobile or computer browser. Sign in with your Discovery+ account details if you haven't already.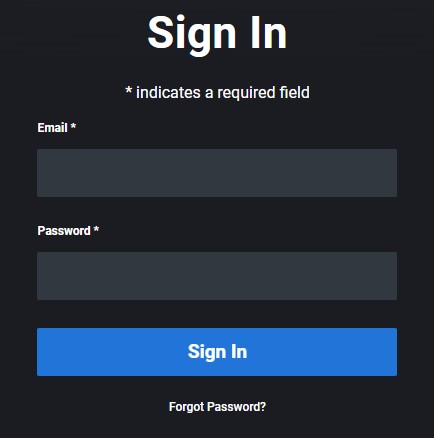 Continue entering the six-digit code displayed on your TV screen.
Note: You may also proceed with the "Log in with username and password" option on the welcome screen and enter your account email and password using your remote.
Once you log in and choose your profile, enjoy all the streaming content your Discovery+ subscription includes, including the live TNT Sports channels, on-demand match replays, and highlights on your Samsung Smart TV.
FAQ: What Happens to My BT Sport Plan?
If you've been a recurring BT Sport Monthly Pass subscription in recent months, you most likely have noticed its inclusion of the Discovery+ plan. It's to ensure a smooth transition from the BT Sport app to TNT Sports' new streaming platform, giving legacy users just enough time to find themselves comfortable with it until it's discontinued.
Those who use the BT Sport Samsung TV app should be able to log in to the Discovery+ app to access TNT Sports' offerings plus the Eurosport channel streams.
If you get BT Sport through BT, EE, Sky, or Plusnet, you're eligible for a Discovery+ Entertainment & Sport subscription as long as that plan remains active. We advise contacting your provider for more information.
Legacy BT Sport subscribers using a BT TV, Sky Q/Glass, or Virgin Media set-top box with their Samsung Smart TV can tune in to the TNT Sports channels without upgrading their plan. It's seamless, and there are no changes in pricing. Here are the TNT Sports channel numbers across the three primary pay-TV providers for those wondering:
| | | | |
| --- | --- | --- | --- |
| Channel | BT TV (SD / HD) | Sky TV (SD / HD) | Virgin Media |
| TNT Sports 1 | 408 / 430 | 410 / 870 | 527 |
| TNT Sports 2 | 409 / 431 | 411 / 871 | 528 |
| TNT Sports 3 | 410 / 432 | 417 / 874 | 529 |
| TNT Sports 4 | 411 / 434 | 421 / 876 | 530 |
| TNT Sports Box Office | 494 (HD) | 490 (HD) | N/A |
| TNT Sports Ultimate (4K) | 433 | 493 | 531 |
It's worth mentioning that TNT Sports will receive its own streaming app equivalent to BT Sport alongside being featured in the Discovery+ service later this year. Whether we'll also have a BT Sport Monthly Pass equivalent for TNT Sports remains a mystery.
Enjoy TNT Sports on Samsung Smart TV
Discovery+ offers the simplest way to watch TNT Sports on Samsung Smart TV, and this guide has comprehensively covered every detail. If you still have any confusion, we're here to clear your doubts regarding the sports channel, among other things. Drop your comments and query in the below section.