Following its acquisition by Warner Bros. Discovery, BT Sport bids farewell, paving the way for TNT Sports to carry the torch forward. The conglomerate, which also owns Eurosport, plans to merge the two properties into a single mega sports platform under the same TNT Sports moniker, but that's a development that'll unfold in the future.
For now, TNT Sports is a glorified rebrand of BT Sport, sharing the same array of sports programming plus a few additions and minus some of its former presenters and studio shows. It now operates from Discovery's London HQ in Chiswick, while the former BT Sport studio in Stratford, East London, is shutting down.
Fortunately, if you own an LG telly, accessing our favorite sporting events is now a lot more easier, thanks to the changes TNT Sports bring. We've previously covered how to watch BT Sport on LG Smart TV, which required some workaround that worked only for select models. There's no need for that anymore.
Read on to learn everything you need to know to watch TNT Sports on LG Smart TV.
Watch TNT Sports on LG Smart TV with Discovery+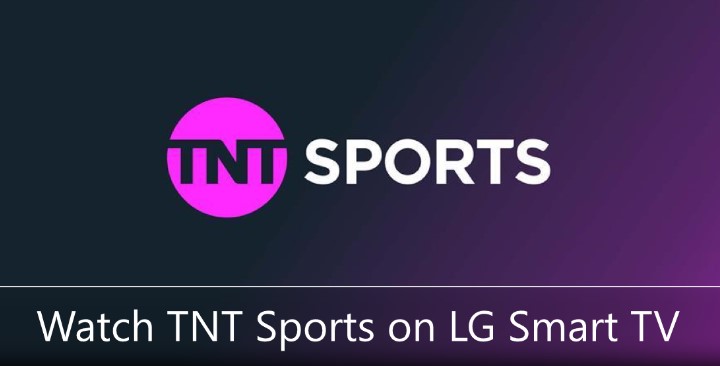 That's right– you can now enjoy every sport you loved watching on BT Sport, whether it's football, rugby, motorsports, tennis, MMA, or wrestling, on TNT Sports via the Discovery+ streaming service.
Yes, we're talking about the same Discovery+ service that offers thousands of on-demand titles from various WBD brands, including the Discovery Channel, HGTV, Animal Planet, Food Network, ID, Magnolia Network, TLC, etc, and streaming access to the live cable channels.
It isn't the service's first venture into live sports, as Discovery+ Entertainment & Sport subscribers in the UK had access to the Eurosport channels for a while, which is already home to various cycling, motorsports, tennis, and snooker events and is the official sports network for the upcoming Paris 2024 Summer Olympics.
The BT Sport app didn't natively support LG TVs, but the good news is there's a Discovery+ app for all 2018 and newer LG Smart TVs running webOS 4.0 and above. Hence, you can tune in to every TNT Sports and Eurosport channel and their sports offerings without a secondary device.
The following subheadings will guide you on how to watch TNT Sports on LG Smart TV via Discovery Plus.
Get the Discovery+ App
You can add Discovery+ to your supported LG Smart TV from the Content Store, just like every other streaming app. Power on your TV, ensure it has internet access, and follow these steps:
Pick up on your LG remote control and press the Home.
Navigate to your App List on the Home screen and select Apps.

The option is labeled LG Content Store on the launcher screen on webOS 5.0 and older versions.

Go to the Search (magnifying lens) menu from the top-right options row and enter "Discovery", immediately after which the app should appear in the results.
On the Discovery+ app overview page, select Install.
Once installed, you can access Discovery+ from your Home screen or the launcher bar on your TV. You'll find the app at the far-right corner of your "App List", but you can move it to your desired place using the Edit App List option.
Sign Up for Discovery+
Discovery+ offers free content, but that's only limited to the 30-day catch-ups for TV shows from various Discovery-owned networks. For live sports (and premium on-demand titles), you must sign up for the bespoke Entertainment & Sport plan that includes access to the TNT Sports and Eurosport channels.
Visit discoveryplus.com, click Sign Up, and choose the respective plan in your preferred billing cycle. After that, it's matter of creating a Discovery+ account, verifying your email, and paying for the subscription with any of the available payment methods.
If you are Sky Q or Stream customer, you should already be getting the subscription at no extra cost through your provider. The same applies to BT, EE, and Virgin Media customers previously paying for the BT Sport package.
Those with a BT Sport Monthly Pass subscription are also eligible for complimentary access to the Discovery+ Entertainment & Sport plan. We suggest contact your respective provider for more details.
Also See:
Log in to Discovery+ on your LG Smart TV & Enjoy!
Once you have your Discovery+ account with an active subscription that includes TNT Sports, use these steps to log in to the LG TV app:
Launch the Discovery+ app from your TV's Home screen or launcher bar. You'll see a welcome screen containing a six-digit code.
Open a new browser tab on your phone or PC and go to discoveryplus.com/link.
Enter your Discovery+ account email and password and select Sign In, provided you aren't signed in already.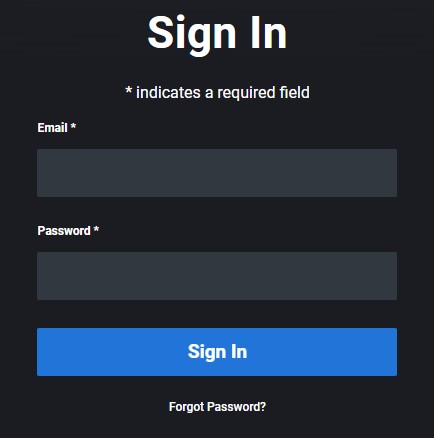 Input the six-digit code shown on your TV screen in the respective field and continue.
With that done, the Discovery+ app on your LG Smart TV should refresh and log you in, after which you simply choose your profile and start watching. The TNT Sports and Eurosport live channels are accessible from the "Discovery+ Channels" section on the app's Home page.
What Can You Watch on TNT Sports?
With access to every TNT Sports channel on Discovery+, you can tune into every UEFA Europa League and Champions League game, exclusive Premier League matches, Premiership Rugby, European Rugby Champions Cup, Formula 1, MotoGP, UFC, WWE, and select boxing events – along with everything else BT Sport aired.
Since you're also getting access to Eurosport 1 and 2 channels, the sports programming array only goes further. Full match replays should be available too on-demand.
Related posts:
Wrapping Up
Getting a Discovery+ Entertainment & Sport subscription is currently the only way to access TNT Sports on LG Smart TV, though it's worth mentioning TNT Sports will get a standalone app sometime later this year to fully replace the BT Sport app.
Whether they'll also introduce a separate monthly streaming subscription and if the TNT Sports app will make its way to LG's webOS TV platform is unknown as of now. However, we'll update this guide when we eventually get more details.