It's a fun time to be a football fan, with a number of exciting Premier League games, along with the UEFA Champions League, Europa League, Europa Conference League, Ligue 1, and Serie A slated over the coming months. You can enjoy all these football competitions and several other sports on TNT Sports alone.
We don't blame if you haven't kept up with the news around TNT Sports recently. Last year, BT Group formed a joint venture with Warner Bros. Discovery, resulting in the recent rebranding of BT Sport as TNT Sports. It's also to subsume WBD's Eurosport UK channels by early 2026.
For pay-TV customers, only the channel name changes, but there are plenty of notable changes on the streaming side. If you've been wondering where and how to watch TNT Sports on Sony Smart TV, you've found yourself at the right place. Continue reading as we unpack all the details.
Discovery+ is Now Streaming TNT Sports
Warner Bros. Discovery-owned Discovery+, one of the UK's most popular video-on-demand apps that provide factual, lifestyle, true crime, and reality programming and is the streaming home of Eurosport, is now hosting TNT Sports.
Discovery+ has been offering live sports content from Eurosport for a while now with their Entertainment & Sport subscription plan. The portfolio only gets bigger with TNT Sports tagging up, though the channel comes at a higher cost under a third separate subscription tier.
Those who've been a BT Sport Monthly Pass customer or getting the BT Sport channels through their BT or Sky subscription should already have access to this premium Discovery+ tier bundling TNT Sports and Eurosport. Eligible users have been receiving emails from their providers about it, but feel free to contact yours for more information.
How to Watch TNT Sports on Sony Smart TV?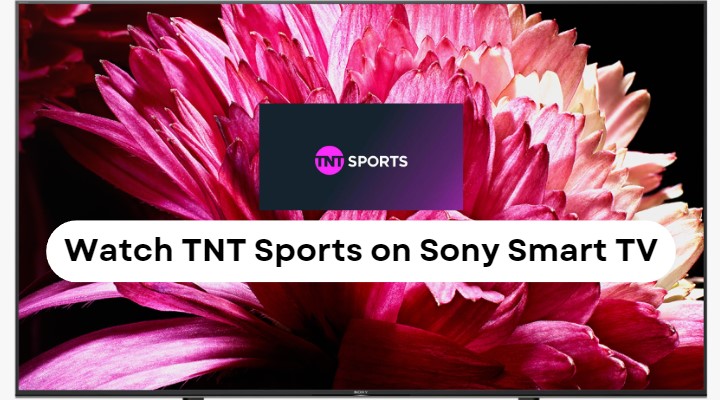 As for how you'll be watching TNT Sports on your Sony TV, it's straightforward.
If you have a Sky, BT, or Virgin Media set-top box connected to your telly, you can tune into the channels from the respective TV guide. The channel numbers remain the same as they were for BT Sport. It's also worth noting that the pricing won't change for former pay-TV BT Sport subscribers until their contract ends.
For those using the BT Sport app on their Sony Smart TV to stream their favourite sporting events live and on-demand (and everyone else), the Discovery+ app is replacing it. Here's how you get it on your Sony Android TV:
Go to Apps from your Android TV Home screen or long-press the HOME remote button.
Select Google Play Store and go to the Search menu by clicking the magnifying glass icon at the top-right corner.
Enter "Discovery" using the on-screen keyboard or say the app's name with your remote's voice search function.
Choose the Discovery+ app in the results, followed by Install on the description page.
Once installed, return to the Home screen, go to the Apps menu, and scroll to the bottom, where you'll find the Discovery+ app.
With the app highlighted, long-press the SELECT button on your remote and select Add to Favourites. It'll add Discovery+ to your "Favourite apps" section on the Home screen.
Specific Instructions for Sony BRAVIA Google TVs
Press the Assistant remote button and say, "Find Discovery+".

Or navigate to the Apps menu from your Google TV Home screen.
Select "Search for apps" and enter "Discovery".

Pick Discovery+ from the search results.
Finally, click Install on the app description screen.
To open the Discovery+ app, go to the Apps menu and find it within the "Your apps" row. You may need to click "See all" to view all the apps, then scroll to the bottom.
More TNT Sports Articles:
Sign Up for Discovery+ & Log In
Downloading Discovery+ is easy, but you'll need an account and a subscription to watch TNT Sports on Sony Smart TV.
As mentioned, BT Sport subscribers via Monthly Pass or pay-TV providers like Sky and BT should already get Discovery+ at no extra cost. You can contact your provider and ask them to help you activate the deal.
New subscribers can sign up for the new premium Discovery+ tier that includes TNT Sports and Eurosport alongside the usual on-demand titles. Visit discoveryplus.com, click Sign Up, choose the sports plan with monthly or annual billing, and follow the rest of the steps to sign up for a Discovery+ account and the subscription.
With your account details in hand, use these steps to log in to the Discovery+ app and activate it:
Open Discovery+ from your Sony BRAVIA TV's Home screen or Apps
Click Sign In on the welcome screen. You'll get a six-digit activation code.
Scan the QR code with your smartphone, or visit discoveryplus.com/link from your web browser.
Enter your Discovery+ login details (email and password) and Sign In if you aren't already.
Provide the six-digit code shown on your TV and select Activate.
Note:
You may also sign in to the app by typing your email and password using the remote control. However, the above steps make the activation process easier.
Once you're in, all that's left is to choose your profile or create new ones. You can then start watching the TNT Sports live channel streams and on-demand match replays/highlights on your big screen via the Discovery+ app.
Final Words
Watching TNT Sports on Sony Smart TV is easy, thanks to the Discovery+ Android TV app. Our guide has provided step-by-step instructions to help you download and activate Discovery+ on Sony BRAVIA Android/Google TVs and enjoy its live sports offerings.
With streaming access to TNT Sports and Eurosport, you're set for not only Premier League and all the football tournaments we mentioned in the beginning but also the upcoming Premiership Rugby, MotoGP, tennis Grand Slams, Summer Olympics, boxing, UFC, and WWE events on the following channels.
Former BT Sport app users can continue using it for watching replays, highlights, interviews and news clips related to their favourite sports for the next few months. However, note it'll be discontinued once TNT Sport gets its own app replacing the former.