As another Premier League season kicks off, the landscape of football broadcasting in the United Kingdom has seen significant changes. You may already have noticed that BT Sport, the premier English sports network, has undergone a massive rebrand this summer, officially adopting the TNT Sports moniker.
This revamped channel keeps BT Sport's existing sports programming array, including Premier League and Champions League football, the upcoming season of the Premiership Rugby, and more.
BT Sport's ambitious rebranding follows its merger with Warner Bros. Discovery, which also owns Eurosport. Under the TNT Sports brand, which is already well-established in the US and Latin America, fans in the UK can watch a wide range of sporting events, uniting both channels under one. But for the time being, Eurosport exists separately.
So what does it mean on the streaming side? Previously, Fire TV users could catch the BT Sport channels via the official BT Sport app with their pay-TV/broadband credentials or the Monthly Pass membership. Does that also apply after the rebrand? This guide to TNT Sports on Firestick is all about that. Read on to learn more.
Where to Watch TNT Sports on Firestick?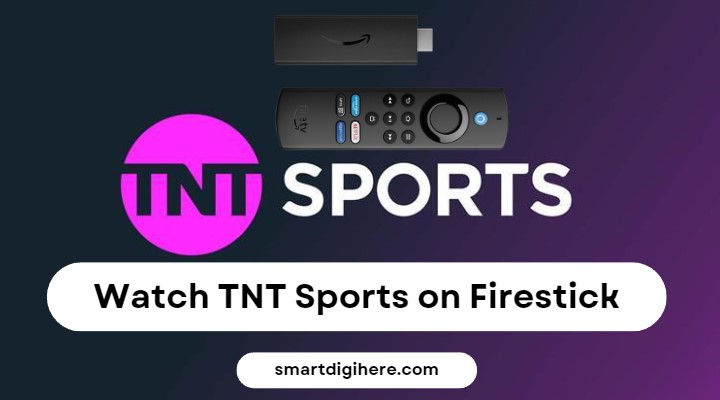 The live TNT Sports channels and on-demand match replays are now streaming on the Discovery+ platform. You may already know Discovery+ for its massive offering of entertainment, lifestyle, true crime, and reality programming alongside live sports from Eurosport, and now TNT Sports joins the array.
To no one's surprise, TNT Sports is getting its own separate Discovery+ subscription tier, costlier than the previous Entertainment and Entertainment & Sport plans the service offered, serving as the new replacement for BT Sport Monthly Pass.
Fortunately, Discovery+ is compatible with most Amazon Fire TV devices, including the Firestick you use for streaming movies and shows from Prime Video, Netflix, Disney+, and other apps. Alongside all that, you can now stream your favourite sports too.
Those who previously streamed via the BT Sport app on Firestick won't miss out either. Whether you got the BT Sport package via your existing pay-TV or broadband contract or subscribed to BT Sport Monthly Pass, it should include Discovery+ at no extra cost, with access to the TNT Sports and Eurosport channels.
With Discovery+ taking over the streaming role, you may wonder what happens to the BT Sport app. The good news is it's supposed to remain accessible for the next few months to ensure a seamless transition for legacy customers, albeit with limited functionality. It'll set sail once the new TNT Sports app launches later this year.
How to Watch TNT Sports on Firestick?
You'll need the Discovery+ Fire TV app to enjoy TNT Sports' broadcasts live and on-demand on your Firestick. Here's how you get it:
Navigate to the Find (magnifying glass) tab on your Fire TV Home page.
Select Appstore and explore the "Featured" app catalogue to find and select the Discovery+

If you can't see it, go to Search, type "Discovery", and select the matching app.

Select Get or Download on the app preview page.
Once downloaded, return to your Fire TV Home, and click the More Apps (three boxes with a plus symbol) icon at the far right corner of your pinned apps. You'll find the Discovery+ app at the bottom of the "Your Apps & Channels" menu.
Press the Menu (≡) remote button with the Discovery+ app highlighted, then select Move. Use the directional buttons to move the app among the top row of six apps to make it appear on the Home page for instant access.
Provided your Discovery+ account and subscription are ready, follow the section below for steps to sign in. If you don't have them, visit discoveryplus.com and follow the on-screen prompts for account registration with your email address. Make sure to choose the correct subscription package that includes TNT Sports and Eurosport, as the regular Entertainment plan doesn't offer live sports.
If you already have an Entertainment & Sport subscription on Discovery+, you may have to upgrade to the next tier for the TNT Sports channels. Those getting billed for TNT Sports via Sky TV or BT TV/Broadband or paying for the BT Sport Monthly Pass should contact their provider to activate their free Discovery+ account.
Sign in to Discovery+ on Firestick
Here's how you activate the Discovery+ app on your Firestick and watch TNT Sports:
Open Discovery+ from your Fire TV Home or the "Your Apps & Channels" screen.
The streaming app will greet you with a welcome screen on the first launch. Highlight and click Sign In.

Enter the Email and Password linked to your Discovery+ account using your Fire TV remote, then select Sign In at the bottom.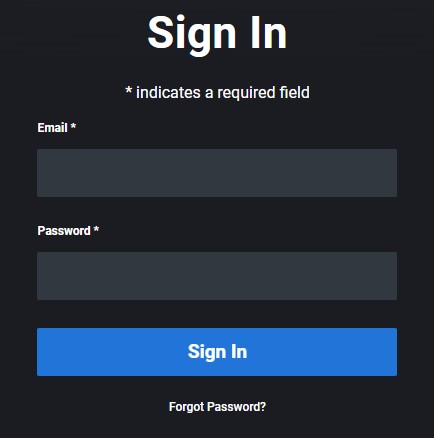 Congrats! You can now watch all the best of Discovery+, including your favourite sporting events live on Eurosport and TNT Sports on Firestick, with match replays on demand!
To Conclude
That's all we have to tell you regarding TNT Sports on Firestick. If you're a football, rugby, motorsports, boxing, MMA, or wrestling fan, everything you formerly enjoyed on BT Sport is now under the umbrella of TNT Sports, accessible via Discovery+.
With Eurosport thrown into the mix, you can also tune in to the upcoming tennis Grand Slams, cycling Grand Tours, and next year's Summer Olympics on your Firestick.
Our guide, while highlighting step-by-step instructions for Firestick, applies to other Amazon Fire TV devices too, including the Fire TV Cube and Fire TV Edition Smart TVs.