The following guide will show you how to install and watch Bt Sport on LG TV. BT Sport is one of the prime sports channel lineups in the UK and is available via BT TV, Sky, and Virgin Media providers. However, streaming has become a popular alternative to traditional cable television for live sports. With BT taking gradual steps into the streaming venture, it has become simpler for viewers to enjoy their favourite sports online in recent years.
BT Sport has coverage rights for numerous sports events, notably European football. It currently holds the broadcasting license to 52 Premier League fixtures every season, along with the UEFA Europa League, UEFA Champions League, Ligue 1, Serie A, etc. It's also home to MMA, motorsport, hockey, rugby, cricket, and American sports coverage.
Whether you're raring to watch the Premier League or one of your most-anticipated sports events via BT Sport on your LG TV, you're at the right place. Our guide covers details on how to get BT Sport on LG Smart TV, regardless of whether you pay or don't pay for a telly contract.
Watch BT Sport on LG Smart TV with TV/Broadband Connection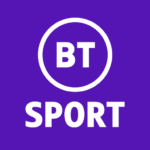 In the United Kingdom, BT Sport is available through not only BT TV but also Sky, Virgin Media, TalkTalk, and a few other broadband and cellular providers. Prices for the channel package vastly differ between the providers.
If you pay for BT TV and have a BT TV box, you can watch BT Sport on LG TV by adding the Sports package to your existing contract. BT also offers a costlier Big Sports add-on package, including access to BT Sport alongside all Sky Sports channels.
BT Broadband subscribers can add the BT Sport App to their current plan. Some BT TV and Broadband packages bundle complementary access to BT Sport.
You may also sign up for BT Sport Ultimate if you're interested in watching BT's coverage of the Premier League, UEFA League, select boxing events, and more in 4K HDR on your BT TV 4K box and a compatible LG TV.
Those with a Sky TV connection can add the BT Sport package to their existing plan, which also bundles access to the BT Sport app (more on that later). To get the 4K version of BT Sport via your Sky Q box, you'll need Sky's Ultra HD add-on.
Stream BT Sport on LG TV with BT Sport Monthly Pass

In 2019, BT introduced the BT Sport Monthly Pass, a contract-free, streaming-only plan for non-BT TV and Broadband subscribers. It lets you watch BT Sport on many devices, including phones, tablets, computers, game consoles, smart TVs, and streaming media boxes.
The Monthly Pass gives you access to BT Sport 1, 2, 3, BT Sport ESPN, and BT Sport Extra channels. It also bundles BT Sport Ultimate at no extra cost, meaning you can tune into select sports programmes in 4K and HDR on your supported big screen via the app.
While the BT Sport app isn't compatible with LG Smart TVs, there's an official workaround which involves streaming via AirPlay. If you use an iPhone or iPad and own an LG UHD, NanoCell, or OLED TV (2018 or newer) model that supports AirPlay 2, you'll be able to cast BT Sport onto the big screen from your mobile device. Below you'll find step-by-step instructions.
1. Get the BT Sport Monthly Pass
You can purchase the BT Sport Monthly Pass from bt.com/sport/monthly-pass. You'll need to register for a BT ID as part of your purchase, and you can make the payment via debit or credit card.
The Monthly Pass will auto-renew every month unless you cancel. You'll be able to check when your subscription will renew from the MyBT portal.
2. Download the BT Sport App on Your iPhone/iPad
Provided your iPhone or iPad is running iOS 12 or iPadOS 12 or later, use these steps to download the BT Sport app from the App Store:
Launch the App Store from your iPhone or iPad Home Screen.
Go to the Search tab, type "BT Sport" in the search field, and then choose the app in the results.
Upon landing on the BT Sport app preview page, tap Get. You may need to confirm your passcode.
Once downloaded, launch the BT Sport app from your Home Screen and sign in with your BT ID.
3. Cast BT Sport to your Compatible LG TV
Before you proceed, ensure your LG TV is powered on and connected to the same Wi-Fi or LAN network as your iPhone or iPad.
In the BT Sport app, select the live sports stream or on-demand clip you want to watch from Home or Live.
Tap the Cast (TV with three waves) icon in the in-app player.
Choose your AirPlay 2-enabled LG TV model from the list of nearby devices.
Enter the code shown on your TV screen. Note you'll only have to do it for the first time.
After a few moments, the selected BT Sport content will start playing on your big screen. You can use your iPhone or iPad as a remote for playback controls.
Frequently Asked Questions
Q1. I already pay for BT Sport through my TV/broadband provider. Can I cast onto LG TV via the app?
If your BT TV, BT Broadband, Sky, or some other subscription includes access to the BT Sport app, you won't need to pay for the BT Sport Monthly Pass. Simply log into the mobile app with your BT ID (you may need to create one first) and enjoy casting BT's live and on-demand sports content to your LG TV via AirPlay.
Q2. My LG TV doesn't support AirPlay / I use an Android device. Can I still cast BT Sport via the Android app?
Android phones and tablets don't support casting via AirPlay and use Google's Chromecast protocol instead. On the other hand, Apple devices support casting via both AirPlay and Chromecast.
However, at the time of writing, none of the LG webOS TVs has Chromecast built-in, so you won't be able to cast from the BT Sport mobile app even if it does offer the ability to Chromecast onto supported screens in up to 4K with HDR.
If your LG TV doesn't have AirPlay support, or you use an Android device, you can stream BT Sport to your big screen by connecting a Chromecast dongle or an Android TV box with built-in Chromecast to one of the HDMI ports and setting it up via the Google Home app. After that, it's a matter of following the same set of steps as we've mentioned above.
Q3. The BT Sport app can't find my AirPlay 2-capable LG TV. How to fix it?
If the BT Sport app on your iPhone or iPad can't find your LG TV even though the devices are on your home network, odds are AirPlay isn't set up on your TV.
To change AirPlay settings on your compatible LG TV, go to the Home screen, scroll down to the "Home Dashboard" row, and select AirPlay. In the following AirPlay menu, choose "AirPlay and HomeKit Settings", then make sure the AirPlay option is set to "On". Now you should be able to cast from the BT Sport app.
Get BT Sport on LG Smart TV via NOW (In Ireland Only)
If you're in Ireland, you're in luck. Sky's subsidiary streaming television brand, NOW, offers the BT Sport channels with the Sports Extra Membership, which you can sign up for a day or on a monthly basis from nowtv.com/ie/sports-overview. NOW will ask you to create an account as part of the registration.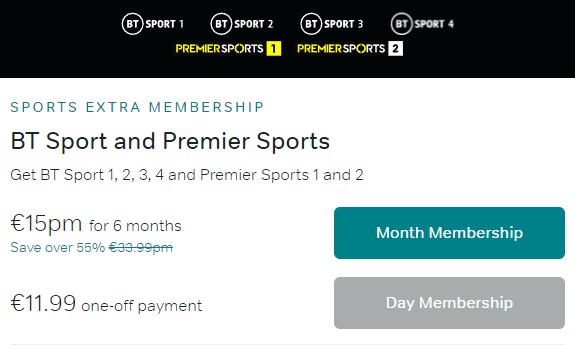 Apart from the BT Sport 1, 2, 3, and 4 channels, the membership includes Premier Sports 1 and 2, which offer Premier League coverage. You'll need to get the NOW Boost add-on to watch the BT Sport channels in Full HD quality and with surround sound. It's currently available for a 7-day free trial.
The NOW app is available on LG Smart TVs (2016 and newer models) running webOS 3.0 or later. Older NetCast TVs are unsupported. Here's how you can install it:
Press the Home button on your LG TV remote to open the webOS Home screen.
Select Apps or Content Store in your App List.
Click the Search (magnifying glass icon) on the top-right. Use the on-screen keyboard to search for the "NOW" app, then choose it from the results.
Provided you're signed in with your LG account, you should see the NOW app's details and screenshots. Click the Install
Once installed, return to your LG TV's Home screen, where the NOW app will appear in the launcher. You can move the app to the front of the list by highlighting the tile and then holding the OK button on your remote. It'll activate the Edit Mode, and you can use your remote's D-pad to move the app.
Assuming you've already created your NOW account and signed up for the Sports Extra Membership, open the NOW app on your LG TV and log in following the on-screen prompts, after which you'll be able to tune into the BT Sport and Premier Sports channels.
If you have an AirPlay 2-enabled LG TV, you may use the NOW app on your iPhone or iPad to cast the BT's sports channels via AirPlay. No need to install it separately on your TV.
It's worth mentioning that you can join NOW and get the Sports Extra Membership directly through your LG TV. Go to the app's "My Account" section and go through the on-screen steps. Note you'll have to enter your payment details to activate your membership.
Related: Bt Sport on Samsung TV
To Conclude
Gone are the days when you needed an expensive cable or satellite contract to watch live sports in the UK, as you can now stream BT Sport on LG Smart TV quite effortlessly. Some of the following options are unnecessarily confusing, though we've done our best to break down the details into palatable bits.
If your LG TV has no smart features (or an older NetCast model), your satellite TV connection is the best bet to access BT Sport. Alternatively, you can invest in an external streaming device like Apple TV, Android TV, Chromecast, Fire TV, or Roku to stream the channels via the BT Sport or NOW app without paying for a traditional TV contract.
Of course, like every streaming app, BT Sport and NOW require a broadband connection to work. For an optimal experience, your internet speed must be at least 5 Mb/s or higher.