In this post, we will show you how to activate & watch ITVX on fireStick. The good news is that ITV's new streamer app has rolled out for all existing Amazon Firestick models (incl., Lite, 4K, 4K Max) and Fire TV Edition Smart TVs, so you should be able to access ITVX on Firestick without any hassle.
The sun has finally set for ITV Hub, and the future for ITVX already seems bright enough to outshine every other catch-up TV and streaming service in the United Kingdom. With a new streaming model, impressive content roadmap, and optional 'Premium' subscription tier that includes BritBox, ITV's latest VOD platform isn't dissimilar to the likes of Netflix, Disney+, and Prime Video.
ITVX sounds like a promising upgrade to its predecessor, given it offers 10,000+ hours of ITV programmes, box sets, and early access to new series at no extra cost. However, you probably aren't sure about the app's compatibility with your existing devices, particularly the Amazon Firestick you use for streaming on your big screen.
If you don't know how to get ITVX, we have the ultimate guide for you. Below, you'll find step-by-step instructions to install and activate ITVX on Firestick.
Features of the ITVX App on Firestick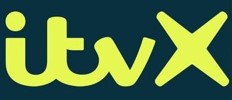 Before we get to the main stuff, let's walk you through some of the features of the ITVX app on Firestick.
Stream thousands of new and classic English and American films and box sets, including dramas, game shows, realities, sitcoms, thrillers – and new shows and exclusive originals every week.
Tune into your favourite linear ITV channel and themed live stations such as Crime Drama, Classic Movies, Loved Up, Out of this World, True Crime International World Cup Classic, etc. ITVX also offers live news and sports content.
Enjoy ad-free on-demand viewing and even more box sets and blockbuster movies from the BritBox catalogue with the ITVX Premium subscription.
Watch your favourite programmes with accessibility options like subtitles, audio descriptions, and British Sign Language.
Create individual family profiles, set up parental controls for kids, enable PIN protection, etc.
How to Install ITVX on Firestick?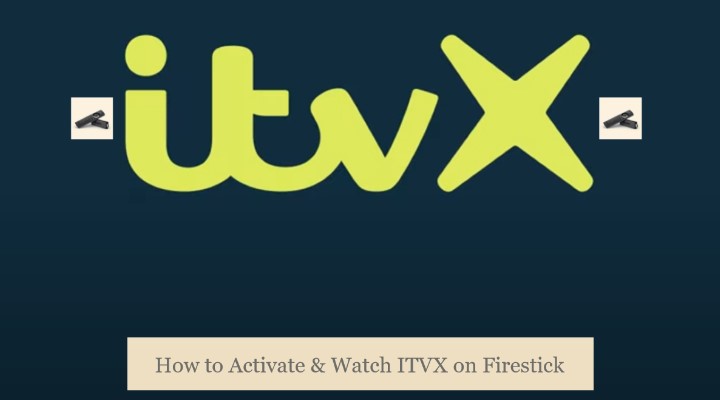 Amazon Fire TV devices, including the Firestick, give users access to nearly every catch-up TV and on-demand streaming app in the UK. So, whether you're new to the Fire TV ecosystem or still have the older ITV Hub app installed, installing or updating ITVX on Firestick will take just a few steps. Here's what you need to do:
Use your Fire TV remote to highlight and click the Apps tile (next to your favourite apps row) on your Fire TV Home.

In the "Your Apps & Channels" menu, navigate to the Appstore tile and click it.
Find and choose the ITVX app from the "Featured" or "Movies & TV" app category.
If you can't see it, head to the Find menu from the Home screen, choose Search, and use the mic or virtual keyboard to search for "ITVX".
When the ITVX app appears under the "Apps & Games" results, highlight and click it.
Click Update or Download on the description page of the ITVX app and wait till the download and installation finish.
You may click Open to launch ITVX after it installs successfully on your Firestick. Like other apps you use on the device, you'll find ITV's all-new streamer app listed in the "Your Apps & Channels" menu.
If you want to pin ITVX as one of your six favourite apps on the Fire TV Home screen, highlight it in the list, press the Menu remote key, and click Move in the options panel. Then, replace one of the apps in the top most row with ITVX using your remote's navigation buttons and press Select to confirm.
Also, See:
How to Activate ITVX on Firestick?
You must register for an ITV account to sign into or activate the ITVX Fire TV app, especially if you want to sync your profiles, watch history, favourites, and content recommendations across other devices. To do that, follow these instructions:
Open another browser tab and go to the official ITVX website (itvx.com).
Click the Account icon at the top bar and select Register Now.
Put down the email address and password you'll be using to log into your ITV account, then click Continue.
Provide your personal info (name, date of birth, postcode) in the respective fields and click Next.
Go to your mail inbox and open the ITVX account verification mail. Click the "Verify Your Email Now" option.
Congrats! You've successfully registered for your ITV account. You may continue with the free ad-supported tier or try out ITVX Premium for seven days for ad-free viewing and additional BritBox box sets.
Note the latter option requires entering billing details and choosing between a monthly and annual billing cycle. ITV will charge you for the subscription after the 7-day free trial expires, though you may cancel it beforehand.
Once you also set up your family profile(s) for your ITV account, perform these steps to activate ITVX on Firestick:
On your Firestick, launch the ITVX app from your Home screen or the "Your Apps & Channels" list.
Go to the Settings page from the ITVX interface's left-hand-side navigation panel. There, click the "Sign in" option.
Continue with "Sign in on another device". The next screen should contain a pairing code, which you'll be using to link your ITV account.
From your phone or computer browser, go to www.itv.com/watch/pair, type in the pairing code shown in the ITVX app, and click Continue.
Sign in with your ITV account credentials and confirm linking it to the ITVX Fire TV app.
Almost immediately after that, the ITVX app on Firestick will ask you to choose your profile. From ITVX's Home screen, you can discover and stream trending shows, new additions, and content currently broadcasted on ITV's linear channels.
Related:
Finishing Up
And there you have it; the straightforward steps to install and activate ITVX on Firestick. ITV's newfound streaming platform keeps the catch-up facilities of its former version, ITV Hub – now replete with thousands more hours of on-demand content, BritBox integration, and a themed selection of ad-supported streaming TV channels.
Which upcoming ITVX original are you most excited to stream on your Firestick? Let us know in the comments. We'd also love to know about your experience with the ITVX Fire TV app so far.