In this step-by-step guide, we will show you how to install and watch ITVX on Philips smart TV.
ITVX brings significant upgrades over ITV's former catch-up streamer ITV Hub in several aspects. For instance, it offers over 10,000 hours of ad-supported and 5,000 additional hours of BritBox content, a considerable step up from the previous offerings. ITV has also revamped the interface, providing an experience equivalent to the top streaming apps.
With ITVX switching to the Widevine digital copy protection for the streams, support has ceased for many older devices moving forward. It includes a few set-top boxes and smart TVs, which raises the question of whether viewers can still access ITVX on Philips TVs after the sun finally sets for ITV Hub.
Fortunately, we've prepared this guide for you, covering all you need to know about ITVX on Philips Smart TV. Read on to learn more.
Can you Get ITVX On Philips Smart TV?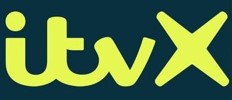 While ITV doesn't explicitly mention Philips TVs on the ITVX compatibility list, it does include Freeview Play. For your information, it integrates over-the-top catch-up services like iPlayer, My5, All 4, POP Player, STV Player, and UKTV Play to make free streaming content accessible alongside the traditional TV guide (EPG) on TVs and set-top boxes.
Previously one of the primary content providers of Freeview Play, ITV Hub is now replaced with ITVX. Therefore, nearly every Freeview Play-capable device on the market gets ITVX, including Philips Smart TVs.
In the UK, Philips ships their Smart TVs in two OS flavours – Google's ever-familiar, feature-rich, and versatile Android TV and Philips' proprietary, rudimentary, and overall basic Saphi TV. Regardless of what your particular model runs, you'd be glad to know that both Smart TV platforms have Freeview Play support one way or the other.
If you need help installing ITVX on Philips Smart TV and signing in, check out the step-by-step instructions in the following sections.
How to Install ITVX on Philips Android TV?
Philips Android TVs, especially the models with the Freeview Play badge, have always come pre-loaded with the now-discontinued ITV Hub app. Since ITV has already rolled out the ITVX update for Android TVs, you should have it installed by now.
However, it won't update on its own if you have the auto-update option disabled in Play Store. In such cases where you still have the older ITV Hub app or don't have it installed at all on your Philips Android TV, here's how to get it:
Open the Android TV Home screen by pressing the Home button on your Philips TV remote.
Head to the Apps menu by scrolling through the tabs above the Home screen. From there, find and launch the Play Store.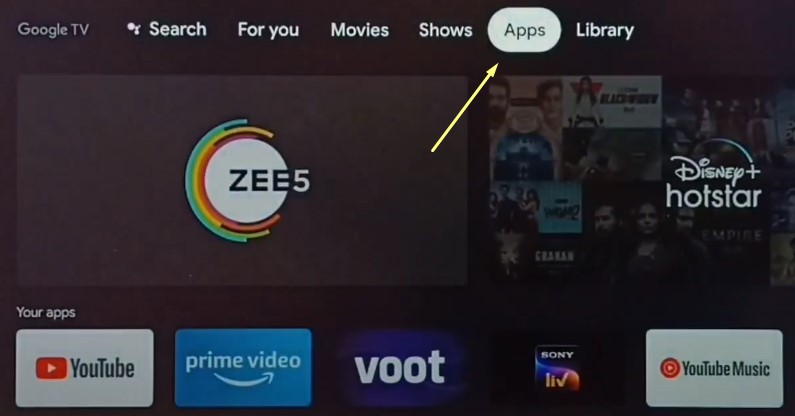 Next, navigate to the Search option and use the on-screen keyboard on the following page to input "ITVX".
If your Philips TV remote is voice-enabled, you can also click the Mic icon next to the typing field and say "ITVX" to search for the app.
The top result should be a description card for the ITVX Click Update or Install and wait till the installation completes.
Clicking Open will launch ITVX on your Philips Android TV. You may also open the streaming app from the Apps menu, where you should find ITVX at the same spot where you previously had the ITV Hub app. Those who didn't have that downloaded before should find ITVX at the bottom of your "Installed apps" list.
To make ITVX more accessible, hold the OK remote button with the app tile selected in the Apps menu, and click Add to favourites in the options bar. You can now find and launch ITVX from the "Favourite apps" row on the Home screen.
How to Install ITVX on Philips Saphi TV?
Like Philips' Freeview Play-certified Android TVs, their entry-level sets running Saphi TV OS come preinstalled with all the popular catch-up TV and streaming channels.
Assuming you leave your Saphi-powered Philips TV always connected to the home Wi-Fi router, it should automatically update ITV Hub with the new ITVX app. However, for some reason, if you still see the defunct ITV Hub app in the Apps menu or Freeview Play interface, follow these steps to update it manually:
Press the Home button on the TV remote to bring up the Home menu.
Go to the Apps tab, then find and open the App Gallery.

Search for ITVX in the "Video" app category. Or, click the Search icon at the top, type "ITVX", and click Enter.
Choose ITVX from the search results, and click Update or Add on the following app page.
To open ITVX on your Philips Saphi TV, go to the Home menu, and click the respective app logo. Alternatively, select Explore Freeview Play and launch the ITVX app from the Freeview Play interface.
To move the ITV streamer to the front of your apps list, select the ITVX icon and hold the OK button, then use the side navigation remote keys and place it in your preferred location.
How to Activate (Sign-in) ITVX on Philips Smart TV?
Before you activate ITVX on Philips TV, you must have an ITVX account. To create one, go to the official ITVX website (itvx.com) click the Account icon, and select Register Now. Once you provide your email address, password, and personal credentials and verify your account via email, ITVX will give you the option to subscribe to ITVX Premium.
You may either proceed to enter your billing info to pay for the recurring ITVX subscription or skip it for now. If you later change your mind and wish to get the Premium tier for extra BritBox titles and an ad-free experience, you can do so from the "Manage account" section of your ITVX profile on the website or the "My ITV Account" menu in the mobile app.
To activate or sign into ITVX on your Philips Android or Saphi TV, follow these instructions accordingly:
Open the ITVX app on your Philips TV. Once you're on ITVX's Home page, move to the left-hand bar and select the Settings/Account icon at the bottom.
Choose Sign in, then continue with Sign in on another device. The next page will present you with a one-time code for the sign-in process.
On another device, visit www.itv.com/watch/pair from the browser. There, enter the code in the respective field and hit Continue.
Log in with your ITVX account details (email address and password) and confirm signing in to the ITVX TV app.
Finally, upon activating ITVX on your Philips Smart TV, you can choose your preferred watch profile, pick up a box set, miniseries, documentary, or movie from the vast on-demand library, and start watching.
While you can access ITVX's new themed FAST live channels, the traditional ITV linear stations may be unavailable until the network figures out licencing rights for all supported devices. If you have an aerial set up with your Philips TV, you can tune into ITV1, ITV2, ITV3, ITV4, and other ITV channels via the Freeview EPG.
Related
Finishing Up
This guide should hopefully help you watch ITVX on Philips Smart TV, including all the latest telly drops and exclusive originals on ITV's new streaming platform.
Before we wrap this up, let us tell you about another clever way to stream ITVX content if you own one of the recent Philips Android TV models. Using the Cast functionality in the ITVX mobile app (Android/iOS), you can seamlessly play back your favourite show on your Philips Android TV, which most likely has Chromecast built-in.
If you have a non-smart or unsupported Philips TV, a Chromecast dongle, Fire TV Stick, NOW TV Stick, Roku player, or a YouView box is a worthwhile investment for adding ITVX and also other UK catch-up/streaming apps.