You can watch live TV on ITVX – or ITV Hub, as it was formerly called – which provides the option to stream the linear ITV TV channels live on your mobile, computer, smart TV, streaming box, or other internet-enabled devices.
ITVX is mainly home to ITV-produced original programmes, though, with the optional ITVX Premium, you also get access to the complete BritBox collection and more. The good news is that all tiers, including the free ad-supported one, allow users to watch live TV and exclusive streaming channels.
It means you can tune into the latest episodes of programmes like Love Island, I'm a Celebrity, and Real Housewives, as well as follow along with your favourite British dramas and thrillers or leave your kids in front of CITV, all without a cable or satellite connection.
What you do need to watch live TV on ITVX is a compatible device and internet access. In fact, ITVX already supports many devices, including smartphones, tablets, computer browsers, game consoles, and smart TVs. This guide will show you how to watch on your preferred device, and also answer a few questions you might have regarding live TV on ITVX.
Watch Live TV on ITVX on a Phone or Tablet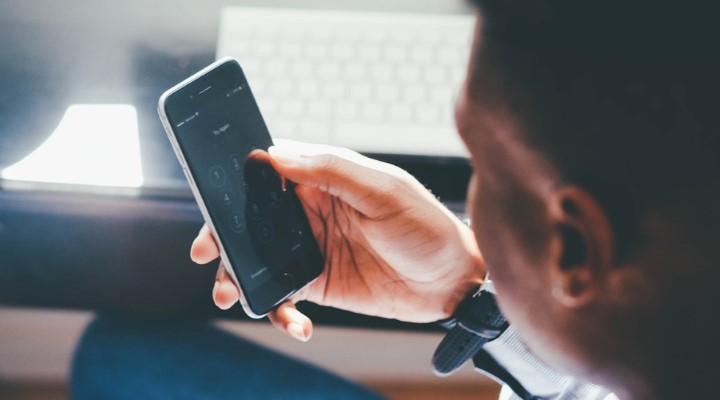 If you want to watch live ITV channels on your Android phone or tablet (5.0 Lollipop or later) or Apple iPhone or iPad (iOS / iPadOS 12.2 or above), you must download the ITVX app first.
If you've got an Android device, simply launch the Play Store, search for ITVX, and tap Install. The same applies to iPhone or iPad, except you'll find ITVX in the App Store.
Alternatively, if you're currently reading this guide on your phone or tablet, tap this Play Store link or App Store link corresponding to your device. It'll launch the respective app marketplace on your device and redirect you to the ITVX download page.
Once you install ITVX on your phone or tablet, using it to watch live TV is simple. Launch the app from your device's Home screen, then tap the Live tab at the bottom navigation bar of the interface. You'll see all the available live channels listed on the following screen. Now swipe up or down to scroll through the channel guide to find the station you want to watch, and tap the "Watch Live" button.
Note you'll have to sign in with an ITV account to watch live TV on ITVX on your phone or tablet. You can create one from within the app by tapping the Sign Up > Register Now option. However, you'll also need to verify your email following the in-app prompts.
Watch Live TV on ITVX on a Computer
For those using a computer or laptop, head to the official ITVX website, itv.com, from your web browser. From the main homepage, click the LIVE tab in the top-left corner of the screen.

It'll take you to a list of live TV channels with a small preview window. There, pick the channel you want to watch and click the Watch Live button to start streaming.
Keep in mind ITVX requires users to log into their ITV account before accessing live TV and on-demand content. Thus, if the site asks you to sign in when you select "Watch Live", provide the email and password you used during account creation. Should you not have an account, click Register Now and go through the on-screen prompts to create one.
The ITVX website is optimised for PCs and laptops running Windows 8 and later, and macOS Sierra 10.12 and newer versions of the operating system. It's also preferable to use the latest version of the Chrome, Firefox, Edge, or Safari browser for the best experience.
Watch Live TV on ITVX on a Smart TV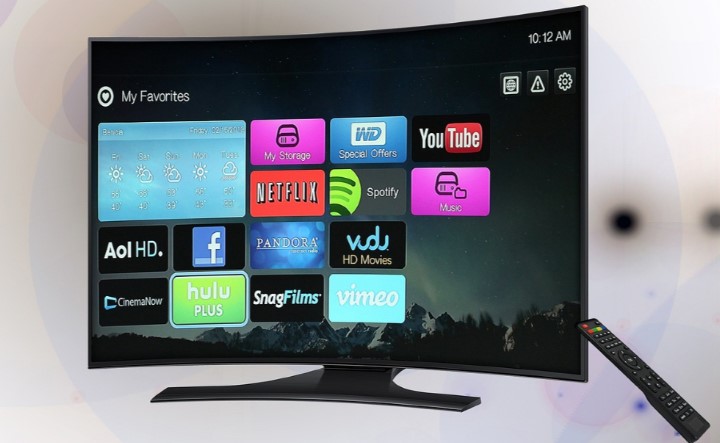 ITVX, like its predecessor, supports a variety of connected TVs and streaming media devices. At the time of writing, the live TV channels are currently available on Android TV, Amazon Fire TV, Apple TV, Now TV / Roku, Sky Glass / Stream, and Samsung Smart TV models, with ITV rolling out the feature on more smart TV platforms.
Provided your smart TV or streaming player is compatible with the ITVX app, you can use it to stream live TV online. It's useful if you don't have an aerial set up with your TV for receiving the ITV broadcast channels. As there are more than a couple of connected TV platforms in the UK market, the following instructions will be broad.
First, you'll need to download ITVX the same way you download other streaming apps on your particular smart TV. If it's an Android TV, Apple TV, Fire TV, or Roku TV, you can get the app from your device's respective app store. If you previously used the ITV Hub app on your device, it should update automatically to the new ITVX app – assuming you keep your TV connected to the internet all the time. We suggest checking out our separate ITVX installation guides for different devices if you're looking for step-by-step instructions.
If your eligible smart TV (built-in Freesat or Freeview Play) is internet-capable, and has all the UK catch-up and premium streaming apps but doesn't offer an app store, ITVX should already be preloaded on your smart TV. To access it, open your TV's Home or Apps screen or tune into Channel 100 to the Freeview Play menu, and click the ITVX icon.
Once you're in the ITVX app, you'll see the Home page with a navigation menu running down the left side. Use your TV remote to navigate to the menu and click the Live icon right below the Home one.
On the following page, you can scroll up or down through the rows of available live channels and select to play. You'll also be able to check the schedule of current and upcoming programmes aired on every channel on the right portion of the menu.
For those using a Chromecast dongle or have a smart TV with Chromecast built-in, use the ITVX mobile app or website to "cast" your favourite channel. The Cast (TV with Wi-Fi waves) icon will appear only when your mobile or computer is on the same network as your compatible Chromecast device.
Watch Live TV on ITVX on a Game Console
If you own a current or previous-gen Xbox console, i.e., Xbox Series X, Series S, Xbox One X, One S, and One, you can watch live TV via ITVX. Simply download the app from the Microsoft Store, open it, and activate it with your ITV account. We recommend checking out our guide to ITVX on Xbox for detailed steps.
Once you do all that, navigate to the app's Live section from the left-hand sidebar and select your desired channel to start streaming.
Sadly, ITVX is unavailable for Sony's PlayStation consoles. The only way you can watch ITV programmes and select live content on your PS4 or PS5 is via the ITV Catch-up Prime Video channel. The catch is that you need to subscribe to Amazon Prime and pay for the ITV Catch-up channel on top of it.
Whether ITVX will ever debut on the PlayStation Store is something we can't confirm. Hence, you're better off using a dedicated streaming box or dongle (e.g., Android TV, Chromecast, or Fire TV Stick) with your TV to get free, ad-supported access to ITVX.
ITVX Live TV FAQs
Can I watch live TV on ITVX without an ITV account?
No, you must sign in with an ITV account to the ITVX app on your device to access the live TV channels. You can watch them for free without paying for ITVX Premium. You can create an ITV account from itv.com/watch/user/signin. There isn't any hidden registration fee, and it only takes a minute or two to set up your ITV profile.
How to fix the "programme not available on this platform" ITVX error?
According to ITV, they only have broadcasting rights for TV and not streaming for select shows. Hence, the message appears when you play a live TV channel on ITVX. It's intentional and not a technical issue.
If you happen to run into problems streaming on ITV's new app, consider checking out our ITVX Not Working troubleshooting guide.
What channels can I watch on ITVX?
In terms of live TV, ITVX offers access to the usual ITV1, ITV2, ITV3, ITV4, ITVBe, and CITV linear stations, along with a constantly-changing selection of ad-supported streaming channels that run some of ITV's most popular programmes.
Conclusion
In conclusion, ITVX is a popular streaming service that allows users access to live TV on a wide range of devices. This guide has told you everything you need to watch live TV on ITVX. With a good selection of live channels and on-demand content, ITV's brand-new streaming platform has something for everyone.
Whether you're looking to watch your daily ITV shows, live sports, or news, ITVX has you covered. Compared to the older ITV Hub, it's much more user-friendly and offers a seamless viewing experience, making it an excellent option for those looking to watch live TV without aerial or cable.