ITV is one of the largest public TV broadcasters in the United Kingdom, alongside BBC. ITVX, the broadcaster's brand-new streaming service, is home to all the on-demand and catch-up content its predecessor, ITV Hub, offered. It's more than a rebrand, with thousands of hours of premium English content, a fresh lick of paint, better video quality, and an improved streaming experience overall.
Like its former self, ITVX is available on a sizeable selection of devices, including Smart TVs and streaming media players. If you previously used ITV Hub on your Roku device, you shouldn't have any issues accessing ITVX. In fact, any device that let users access ITV Hub before should also work with ITVX, albeit with a few exceptions for older devices.
Still, we've prepared this guide to ITVX on Roku so you can continue to enjoy your favourite ITV shows on demand and catch up with the latest episodes before they air on TV. Whether you're trying to add the ITVX channel or activate it on Roku, this guide covers everything.
Details on the ITVX Channel on Roku
The ITVX channel on Roku offers on-demand access to all of ITV's homegrown and syndicated programs across its linear television channels.
Unlike its predecessor, which focused more on catch-up content, ITVX adds exclusive new series every week for viewers to enjoy before their debut on TV. In addition, you get unlimited access to an ever-growing library of blockbuster movies and the country's most-anticipated live events, including the FIFA World Cup and more.
At the time of writing, ITVX has more than 9,000 hours of on-demand content, including 200+ popular and classic TV series, 250+ acclaimed films, and 30+ flagship shows streaming for free, with advertisements, of course. Plus, it makes the latest episodes of your favourite ITV dramas available to binge soon after they premiere on the terrestrial channels.
ITVX also offers a "premium" tier for those who want to stream everything without adverts. The paid plan also includes over 6,000 hours of bonus British TV content from ITV's BritBox streaming library, featuring some of the most critically-acclaimed box sets produced by BBC, Channel 4, and Channel 5.
Last but certainly not least of ITVX's offerings is its Pluto TV-like themed selection of free ad-supported streaming television channels, most of which are devoted to fan-favourites like Hell's Kitchen and The Chase, alongside various crime dramas and classics from the '90s.
How to Add ITVX on Roku?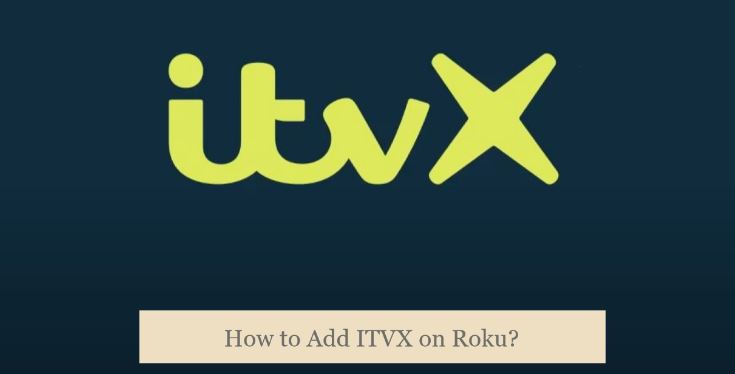 You should find ITVX preloaded on the channels list of your Roku Home screen, assuming it's set up and connected to your home Wi-Fi network.
If you still see the older ITV Hub channel, highlight it and press the Star (✱) button on your Roku remote, then select "Check for updates" in the following menu. The ITVX update should start downloading and then replace the older channel.
Those who don't see it on their channels list can visit the Roku Channel Store website in a new browser tab on your phone or computer, search for the ITVX app, and click the "Add channel" button on the description page. You may have to log in to the Roku account (the same one linked to your Roku player) to add the channel.
You can also add ITVX to your Roku from the mobile app. Head to the Roku app's Channels tab, tap Channel Store, select ITVX in the "Featured" section, and tap the Add channel button. It may require you to confirm your Roku PIN, assuming you have that configured.
Alternatively, you can get add the new ITVX channel directly from your Roku device by following these steps:
Press the Home button on your Roku remote. It'll bring you to the Home screen.
Scroll to the "Streaming Channels" tab, then select Search Channels in the Channel Store.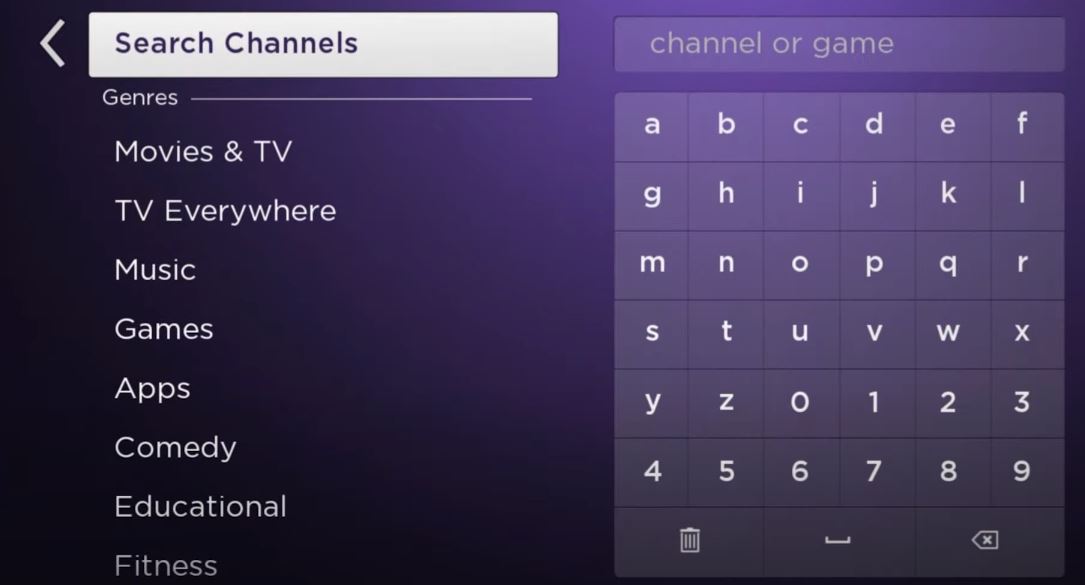 Use the on-screen keyboard to type "ITVX" in the search field. When the channel appears in the results, navigate to the right panel and select it.
Finally, click Add Channel on the channel details page. If you have a Roku account PIN, enter it to continue.
Once installed, you'll be able to access ITVX from the list of channels under your Roku Home page. It should be at the bottom of the list, but you can move it to the top by pressing the Star (✱) button on your remote and selecting "Move channel" in the options menu.
How to Activate ITVX on Roku?
Activating the ITVX Roku channel is straightforward. However, the first thing you should do is create an ITVX account, which syncs your viewing preferences and favourites and gives you access to features like individual profiles and parental controls. And if you choose to pay for the premium ad-free subscription, it'll be linked to your ITVX account.
To register for an ITVX account, visit itvx.com from your phone or computer and look for the "Sign up" option. It'll lead you to the account creation process, where you'll need to enter your email address and a secure password to go along with it. Should you go with the paid plan, the site will redirect you to a payment portal to verify your billing information.
Once you successfully create an account on the streaming platform, perform these steps to activate ITVX on Roku:
First, go to your Roku channels list on the Home screen and click the ITVX channel tile.
Click the "SIGN IN" button on the welcome screen. The next page will display an activation code with a website link below.
Next, enter the link in the browser's URL bar on your phone or computer. It'll lead you to the official ITVX activation website.
Enter your ITVX account credentials (email address and password) if you haven't already.
Finally, enter the activation code shown on the ITVX Roku channel in the respective field and click the "Sign In" button.
After a few moments, the ITVX channel will redirect you to the "Who's watching" screen, prompting you to create a profile and select a few of your favourite ITV programs. Once you're on the main Home screen, you can explore ITVX's on-demand/catch-up library and start watching.
What to Watch on ITVX on Roku?
With around 9,000 hours of ad-supported programming and 6,000 hours of additional BritBox and partner content included with the premium, ad-free subscription tier, there are plenty of TV shows, movies, documentaries, exclusive series, and more to watch on ITVX.
ITVX's streaming offerings include a massive back catalogue of modern and classic British TV shows, blockbuster movies, and exclusive original content. In the coming weeks, you'll get to watch some of the most-anticipated ITV shows months before their TV premiere. Among the new shows that are available exclusively on ITVX are:
Without Sin, a four-part psychological thriller miniseries starring Dorothy Atkinson and Vicky McClure
A Spy Among Friends, a cold war espionage thriller starring Damian Lewis and Guy Pearce
Riches, a high-stakes family drama staring Hugh Quarshie, Deborah Ayorinde, and Sarah Niles
Tell Me Everything, a provocative coming-of-age teen drama
The Confessions of Frannie Langton, a four-part adaptation of the highly-acclaimed historical thriller novel of the same name
Deep Fake Neighbour Wars, a six-part comedy sketch show using AI technology to make UK's best impressionists into celebrities
Nolly, a three-part biographical miniseries from Russel T Davies starring Helena Bonham Carter as famous English actress, Noele Gordon
Litvinenko, a four-part biographical drama starring David Tennant and Mark Bonnar
In addition, you can choose from 200+ complete box sets of classic British and American dramas, comedies, and reality shows for your binge-watches, alongside an array of nail-biting documentaries.
If you're into movies, ITVX also got you covered, with big-budget films starring Ryan Reynolds, Anthony Hopkins, Jennifer Lawrence, Ryan Gosling, Tom Hardy, Daniel Radcliffe, Helen Mirren, Nicolas Cage, and more.
Doctor Who fans will be glad to know that ITVX features an archive of 600+ classic Doctor Who episodes aired between 1963 and 1989, limited specials, documentaries, etc. However, the collection is accessible to premium ITVX subscribers only.
You May Like – Watch UFC on Smart TV
Final Words
That's all you need to know about ITVX on Roku. Apart from showing you how to add and activate the ITVX channel on Roku streaming players and TVs, this guide discusses the free and premium offerings of ITV's flagship streaming platform.
It's worth noting that ITVX, at the time of writing, doesn't have any 4K content. Thus, even if you have an Ultra HD TV and a compatible 4K Roku player, streaming quality on ITVX will be limited to 1080p. However, ITV has recently announced its plans for 4K content on the platform, meaning there's still hope for the near future.