This guide explains how to watch ITVX on Sony TV step-by-step, including the intricate details of the installation and activation process.
Homes across the UK now have a better way to enjoy their favourite programming, with ITV replacing their decade-old catch-up platform, ITV Hub, with an upgraded all-in-one streaming service, ITVX.
For those wondering, ITVX at launch offers over 10,000 hours of on-demand content for free. It also provides viewers early streaming access to new and exclusive ITV series long before airing on the network's linear terrestrial channels. Additionally, users can stream all traditional live ITV stations on ITVX alongside free ad-supported themed channels.
ITVX already supports several devices and platforms, with more to be added in the coming weeks. Provided you plan to tune into ITV's latest, exclusive streaming titles on your Sony TV, you're in luck. Today, in this in-depth guide you will learn how to activate and watch ITVX on sony smart tv.
How to Install ITVX on Sony Android TV?
If you have an Android TV-powered Sony BRAVIA television, you'll be glad to know that it's officially compatible with the new ITVX streaming app. If you live in the UK, you'll find it on Play Store. For those who aren't familiar with the process, here's how you can install ITVX on Sony Android TV:
Navigate to the Apps tab from the top of your Android TV Home screen.
Find and launch the Play Store from your apps list. Or, click the Open Play Store banner.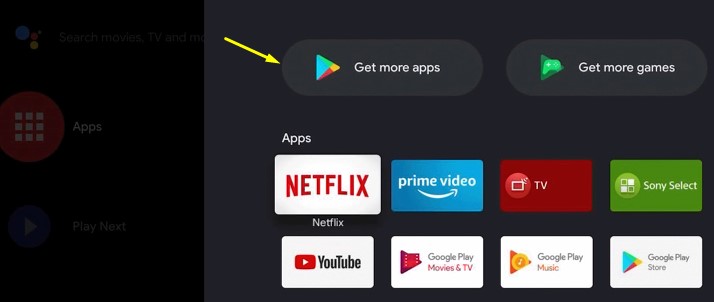 Head to the Search (looking glass icon) option and type "ITVX" in the search field using the on-screen keyboard.
Choose the ITVX app tile in the top results. Once you get to the app description screen, hit Install and wait for the installation to finish.
Now go back to your Home screen. Then go to the Apps tab and scroll to the bottom of your apps list, where you should find the ITVX app.
To move it, highlight the app tile, press and hold the Select button on your remote, and click Move, upon which you can use the D-Pad to place the ITVX app in your desired place on the apps list. Alternatively, you may select Add to Favourites to pin the app to your "Favourite Apps" row on the Home screen.
How to Install ITVX on Sony Google TV?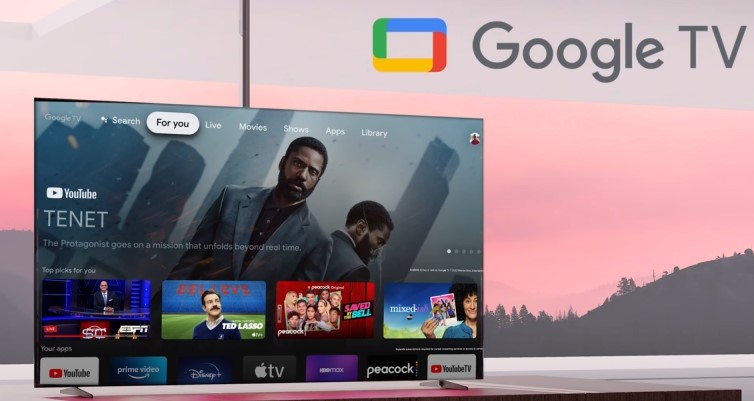 Sony's recent portfolio of BRAVIA TVs runs on the Google TV operating system. For those unaware, it's essentially Android TV with a revamped user interface and focuses on content aggregation.
If you own one of those newer models or have received the Google TV update on your eligible Sony TV, you don't need to worry about compatibility. ITVX officially supports Chromecast with Google TV and all other streaming boxes and smart TVs powered by the platform. The following steps will show how to install ITVX on Sony Google TV:
Press the Google Assistant button on your remote, then say, "Find ITVX".
If it doesn't work, go to the Apps tab from the Google TV Home screen.
Scroll down to the "Search for apps and games" bar, and input "ITVX" using the virtual keyboard.
Choose the ITVX app tile from the results, then click the Install button on the following download screen.
Once installed, you can launch ITVX from your Google TV Home screen > Apps tab > Your apps section. You may need to click See all at the end of your apps row to find the app.
If you want to move the ITVX app tile to the front of the "Your apps" list, highlight it, hold the Select button on your remote, and click Move. You can then use your remote's D-Pad to bring the streaming app to the front of the list.
Steps to Activate ITVX on Sony Smart TV (Android / Google)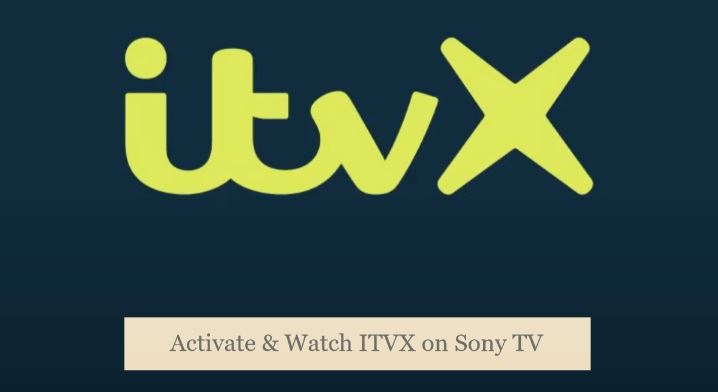 Activating ITV's new streamer app on supported Sony TVs is simple. It only takes a few steps to log in with your ITVX account. The best part is that you don't have to spend a dime to create an ITVX account, though you can opt for the Premium tier for uninterrupted ad-free viewing and unlocking 6,000 additional hours of British boxsets from BritBox. Follow these instructions to register for an account:
Open a new browser tab on the device you're currently using and go to itvx.com.
Look for the "Sign up" or "Register" option on the ITVX homepage.
The account creation screen will prompt you to enter your personal details, along with your email address and password.
We suggest using a long, unique password for account security.
Accept ITVX's usage policies and hit Submit. Then, check your inbox for a verification mail from ITVX and click the link inside to verify your account.
Once you have your account, ITVX may ask you to subscribe to its Premium tier for a better experience. If interested, follow the on-screen prompts to choose your payment method, enter your billing credentials, and proceed to the payment portal.
Now to activate the ITVX app on your Sony BRAVIA Android/Google TV, perform these steps:
Launch ITVX from the Apps tab or "Your apps" section on the Home screen.
ITVX will greet you with a welcome screen. Continue by clicking the Sign In button. The app should display an activation code with a few steps to follow.
Use your computer or phone to visit the website shown on the activation screen. Type in your ITVX account details if needed.
Finally, enter the activation code displayed on your TV in the corresponding field and submit.
You'll be immediately logged in to the ITVX app on your Sony Android/Google TV with your account upon successful activation. You may now follow the on-screen prompts to create your personalised profile and start binging the hottest ITV dramas!
Also, Check – Watch ITVX on Roku
Cast ITVX on Sony TV From Your Phone or Tablet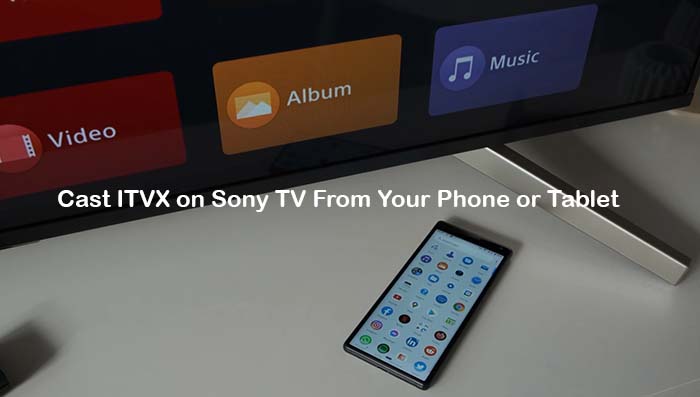 The ITVX app for Android and iOS devices allow casting content to compatible displays. Provided you have a Sony Android/Google TV with Chromecast or AirPlay built-in, you don't need to go through the hassle of installing and activating the ITVX TV app.
Begin with installing the ITVX app from Play Store or App Store, depending on the operating system. With your Android/iOS device and Sony TV connected to the same home network, launch the ITVX mobile and select the title you wish to stream. After that, tap the Cast (TV with waves) icon in the player and choose your Sony TV model.
That's how straightforward it is. You can use the in-app media controls to adjust the video playback and volume like a TV remote. When done, you can end casting by tapping the Cast icon and then Stop Casting.
Can You Watch ITVX on Older Sony TVs?
If you have an older Sony Internet TV that doesn't have YouView certification, the chances of getting access to ITVX are pretty thin. But that doesn't mean you have to shell out on a brand-new set.
All you need is a compatible streaming media dongle or set-top box that you can connect to your Sony TV's HDMI port and a high-speed broadband connection to enjoy your favourite ITV dramas, reality shows, and movies on-demand on ITVX. Such streaming devices are mostly affordable and easy to set up, with popular choices including:
Android TV Players (e.g., Mi Box S 4K, NVIDIA SHIELD)
Amazon Fire TV Stick
Apple TV
Chromecast / Chromecast with Google TV
NOW TV Stick
Roku Express / Streaming Stick / Streambar
YouView Boxes
Another easier way to watch ITVX on an old Sony TV is to connect a PC or laptop via HDMI and stream content from the official site, itvx.com. Even if your Sony TV supports Miracast, screen mirroring from your phone or computer will only give you a blank screen due to DRM restrictions on ITVX content.
You May Like – How to Get ITVX on Sky Q?
Conclusion
With 200+ top-rated series, 250+ feature films, and a slew of new and streaming-exclusive dramas, comedies, and documentaries on the horizon, ITV's brand-new streaming service, ITVX, is too good to be ignored. Hopefully, this guide to ITVX on Sony TV will help you enjoy all that and more.
Those wondering what to watch on ITVX, we recommend checking out some of the launch titles such as A Spy Among Friends, The Confessions of Frannie Langton, Litvinenko, Without Sin, Tell me Everything, Riches, Plebs: Soldiers of Rome, Loaded in Paradise, and A Year on Planet Earth.