One of Britain's most prominent streaming services, ITV Hub, has recently seen a rebrand. All ITV programming and its partner content are now available on ITVX, replacing its former self and offering new exclusive series and blockbuster movies weekly. It remains a free service supported by adverts, but there's now a premium ad-free plan that also includes additional British TV content from BritBox.
ITVX supports many devices, including phones, tablets, connected TVs, and streaming players. It includes Samsung Smart TVs released in 2016 and later, which were previously compatible with ITV Hub. Any older model that doesn't run Tizen OS 2.4 is sadly not compatible with the streaming app.
If you're interested in streaming ITVX on Samsung Smart TV, this guide is for you. Below we'll tell you more about ITV's brand-new streaming service and show you the way to download and activate the ITVX app on Samsung TV.
What does ITVX on Samsung Smart TV offer?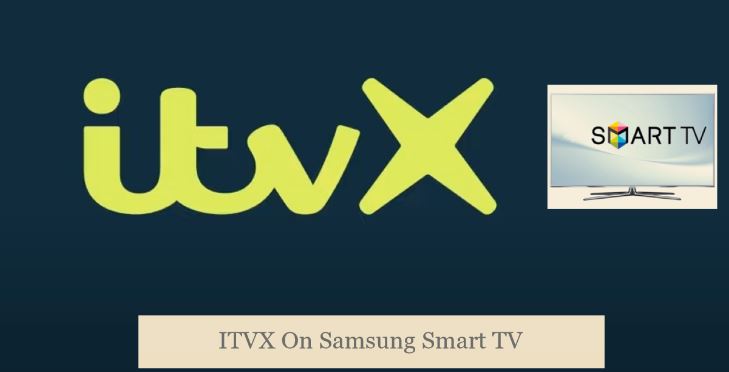 The ITVX streaming app on Samsung Smart TV features on-demand content consisting of ITV's in-house and partner programming. Unlike ITV Hub, which was mostly a catch-up service, ITVX's focus on timed-exclusive original content puts them in line with streaming giants like Netflix, Disney+, and Prime Video.
ITVX currently serves over 15,000 hours of on-demand content. In contrast to ITV Hub's measly 4,000 hours, ITV's brand-new flagship streaming platform makes nearly 9,000 hours of content, including 200+ acclaimed British TV shows, 250+ movies, and dozens of upcoming originals free to access at the time of writing. It also retains the catch-ups section, where you can binge the recently broadcasted episodes of your favourite ITV programs.
The other 6,000 hours of content comes from the ITV-owned BritBox streaming service, which adds even more original series, films, and fan-favourite British shows produced by BBC, Channel 4, and Channel 5. However, the BritBox library of box sets is part of ITVX's "Plus" tier that removes adverts from the existing content.
Like Pluto TV, ITVX offers themed ad-supported streaming television or FAST channels that viewers can tune into for a more traditional linear TV experience. It includes '90s Favourites,' 'True Crime,' 'The Oxford Detectives,' and more.
If you're into sports, the good news is that ITVX has plenty to offer in that regard. You can stream ITV's coverage of the FIFA World Cup. Some motorsport, rugby, horse racing, and cycling events are available too. Plus, the on-demand library features a good selection of sports documentaries and limited series.
Similar – How to Get ITVX on Sony TV
How to Install ITVX on Samsung Smart TV?
If you previously had ITV Hub installed on your Samsung Smart TV, all it requires is an update. Every Samsung Smart TV model has auto-updates enabled out of the box, meaning you should already have access to the ITVX app as long as your TV is on and connected to your home network. If you don't see it, here's how you can manually update ITV Hub to ITVX on your Samsung Smart TV:
Press the Home button on your Samsung TV remote, and use the navigation keys to scroll to the "Featured" section.
Highlight the ITV Hub app, press the Enter button, and hold it until a context menu appears.
Go down the menu and select Update apps. In the following window, click Select All, followed by the Update button.
Note it'll not only replace ITV Hub with the new ITVX app but also update other apps on your Samsung Smart TV to their most recent versions. If you have a newer model, go to Home > Apps > Settings (cog) and enable the "Auto update" option.
Assuming you don't have ITVX installed on your Samsung Smart TV, here's how you can download and install it:
Press the Home button on your Samsung TV remote to go to the Home screen if you aren't already there.

Click the Apps tile along the row of installed apps, then select the Search (magnifying glass) icon in the top-right corner.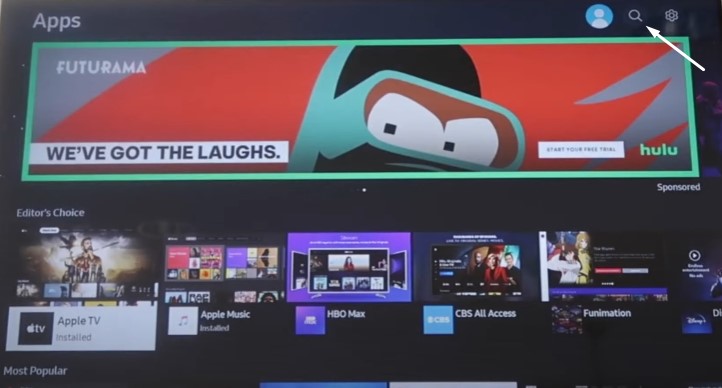 Use the on-screen keyboard to search for ITVX. When the app shows up in the results, navigate away to select it.
On the app description screen, click the Install button. For the next two minutes or so, ITVX will download and then install automatically on your Samsung Smart TV.
You can now return to the Home screen, where you should find ITVX in the apps row. To move the app to the front of the list, navigate to the right end and click Edit List. Then you can select ITVX and click Move to put it in your desired location.
Read – How to Get ITVX on Sky Q?
How to Activate ITVX on Samsung Smart TV?
To activate ITVX on your Samsung Smart TV, you must sign in. The good thing is that there are no registration fees, though you'll have to add your billing details if you want to go with ITVX's optional paid tier for an ad-free viewing experience.
An ITVX account also enables individual family profiles and tailored recommendations based on your watch history. Here's how to create one:
Open a new browser tab and visit itvx.com.
On the homepage, find the "Sign in" option, followed by "Sign up now."
Fill up the registration form with your personal info and email address. Make sure to set up a strong password to secure your account.
Agree to ITVX's terms and conditions and click the Submit button.
That's it! If you also want to get "ITVX Plus" to watch ad-free and have unlimited access to BritBox's streaming library, proceed with the respective option. It'll send you to a payment portal where you'll be asked to set up your subscription and choose your payment method.
Now that you have an ITVX account, follow the instructions below to activate ITVX on your Samsung Smart TV:
Start with launching ITVX from the apps row of your Samsung TV's Home screen.
On the first-time welcome screen, click Sign In. The next screen will present you with an activation code with on-screen instructions for the sign-in process.

If ITVX redirects you straight to the "Home" page for some reason, go to the "My ITVX" tab and click the "Sign in" option.

Among the on-screen instructions should be a link to the activation website. Type it in the browser's search bar (on your phone or computer) and visit the site.
Sign in with the email and password (the same one you used to register) on the ITVX website. Skip this step if you're already logged in from the browser.
Next, enter the activation code shown on the ITVX TV app and click Continue.
Congrats! You have successfully signed in and activated ITVX on your Samsung Smart TV. Now you can proceed to create your viewing profile and start watching!
Check – Set Up Pandora on Fitbit
Wrapping up
This guide has shown you how to install and activate ITVX on Samsung Smart TVs (2016 and newer models). On ITVX, you can enjoy a slew of new exclusive content every week, a mixture of original and acquired series, one-off shows, and blockbuster films across a diverse range of genres.
Some currently available and upcoming series on ITVX include A Spy Among Friends, Nolly, Confessions of Frannie Langton, Without Sin, The Little Birds, and Litvinenko, with more to be revealed in the coming weeks. And if you pay for the ad-free plan, you can also access hundreds of premium box sets from BritBox UK.
If you're into documentaries, check out A Year on Planet Earth, the natural history docuseries, or The Case Against Cosby, the hard-hitting crime documentary. Long-time fans of the Big Brother reality show should also enjoy the upcoming reboot on ITVX.