If you're looking to watch your favourite ITV channels online, ITVX is what you need – the British TV network's advert-funded, free-to-watch streaming service. Here we have compiled a list of the best ITVX Channels.
Despite the majority of the digital audience growing out of the linear broadcast model, scrolling through an extensive on-demand catalogue can sometimes be tiring. Some prefer to enjoy the lean-back experience of tuning into a scheduled channel with a curated content lineup like the good ol' days. Luckily, ITVX has something to offer them.
Besides thousands of classic and popular box sets, a constantly-refreshing selection of English blockbuster films, and an exceptional slate of weekly exclusive programmes gracing its library, ITVX allows viewers to stream ITV's traditional linear and an ever-changing host of exclusive themed channels.
There's understandably some confusion around ITV's new "themed" streaming channels, but worry not – we're here to help. Below, we've provided a list of the best ITVX channels and every titbit about the service's live TV feature in detail.
The List of Best ITVX Channels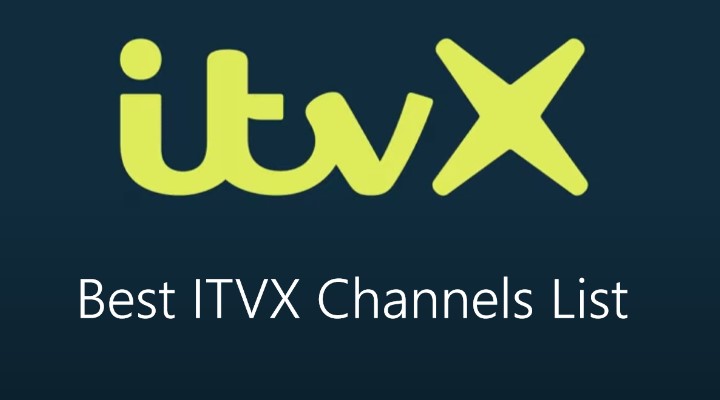 As we've already mentioned, ITVX lets you watch ITV's terrestrial TV stations and an evolving selection of streaming-exclusive "themed" channels. The broadcaster likes to call them "FAST" or free ad-supported TV channels, and they're similar to what Pluto TV offers.
The concept of these themed FAST channels is straightforward. Not everyone has a favourite programme they'd want to binge all day long or the patience to explore the vast content library. Whether you like it or not, you'll find it true, especially among seniors who'd still prefer paying for a cable TV contract over broadband internet and a streaming subscription.
ITVX promises a simplified and seamless TV experience for that niche target audience by providing access to ITV's broadcast feeds and a new range of curated, metrics-driven pop-up channels with a fixed schedule consisting of ITV's best programmes.
From what we understand from the statements given by ITV Media so far, the broadcaster intends to add a new FAST channel to their flagship streaming service every week, which means the lineup of ITVX channels is subject to change over time. Nonetheless, our best ITVX channels list should give you an idea of what's currently available and what's next to come.
Best ITV Broadcast Channels
ITV 1
ITV 2
ITV 3
ITV 4
ITV Be
CITV
Best Genre-Specific ITVX Channels
Classic Movies
Crime / Drama
True Crime International
ITV Classics
ITV Signed
Out of This World
Best Show-Specific ITVX Channels (Subject to Addition and Removal)
Hell's Kitchen
Love Island
Real Housewives UK
World of Morse (Inspector Morse)
The Chase
Vera
How to Watch the Best ITVX Channels?
So far, ITVX's live TV feature has rolled out for Android, iPhone / iPad, Android TV, Amazon Fire TV, Roku / NOW TV players, Samsung Smart TV, Sky Glass, and the Xbox One/Series game consoles – with the list of devices growing as we speak.
Once you sign up for an ITV account (itv.com/watch/user/register) and log into the website or the mobile app or activate the app on your compatible smart TV or streaming device, you get free access to the live ITVX channels, albeit with advert breaks.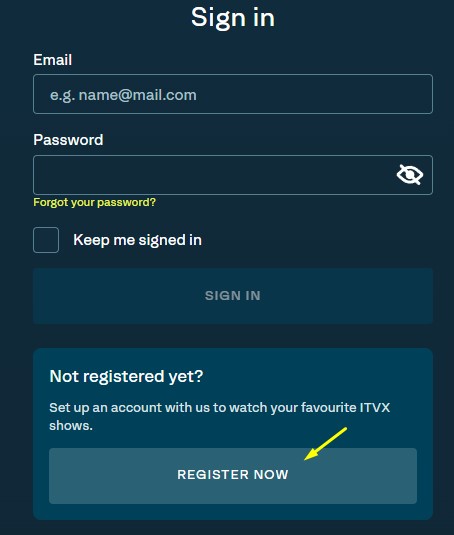 To watch the best ITVX channels via the official website (itv.com), select the "LIVE" tab in the top navigation bar and click the "Watch Live" button under your preferred channel.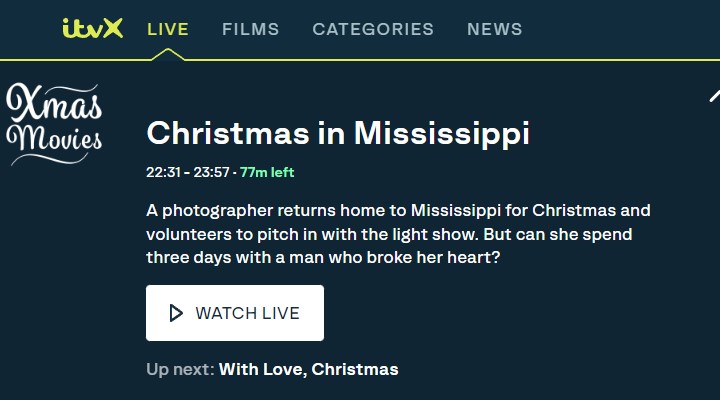 NOTE: If you see a blank screen, chances are you're trying to stream from an unsupported web browser, or your browser isn't up to date. We recommend using the latest version of Chrome, Firefox, Edge, or Safari for the best experience.
Similarly, on the ITVX Android (5.0 Lollipop or later) or iOS (v12 or newer) mobile app, tap "Live" next to the Home tab in the bottom navigation bar, scroll through the channel guide on the following page, and tap the channel you want to watch.
If you're using the ITVX app on your connected TV device, it's the same process. Use your TV or streaming device's remote to navigate to the left side of the interface, then click "Live TV" in the navigation panel that appears. You can then choose your favourite ITVX channel and start watching.
Final Words
This guide covers our curated list of the best ITVX channels alongside brief instructions to help you watch them on your compatible phone, tablet, computer, and smart TV device.
Apart from the fact that the ITVX channel lineup is constantly changing and subject to addition and alternation, it's worth noting that some shows only have coverage rights for television and not streaming. Hence, if you see the "programme not available on this platform" message when trying to watch a channel, remember it isn't a technical issue.