This guide explains how to download apps on Fitbit Charge 4. We'll also highlight the best apps for Charge 4 to help you get started.
The Fitbit Charge 4 is a relatively low-profile fitness tracker. However, it packs a lot of punch for its size, including onboard GPS, a pulse oximeter sensor, contactless payments via Fitbit Pay, and up to 7 days of battery life. All this puts Charge 4 among the most feature-rich fitness bands you can find on the market.
Where Fitbit's more versatile Versa and Sense models provide loads of smartwatch features and functionalities, the 4th-gen Charge tracker slightly falls behind. Still, it comes preloaded with several helpful apps, and users can download a few more through the Fitbit mobile app for fitness, health, timekeeping, and other day-to-day needs.
How to Download Apps on Fitbit Charge 4?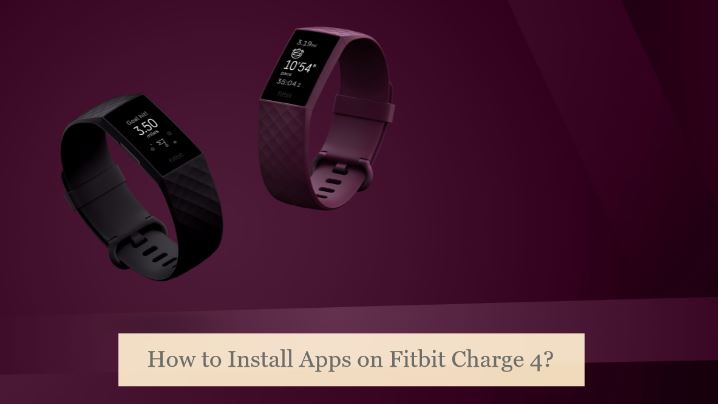 Downloading apps on the Fitbit Charge 4 is a bit of a hassle compared to most wearables. It's because the tracker doesn't have an app store built-in, for which you must use the Fitbit mobile app instead. So, if you haven't paired your Charge 4 with the Fitbit app on your iOS or Android device, you need to do that first. Here's how:
Download the Fitbit app on your phone. Android users can get it from the Play Store, whereas iPhone users will find it on the App Store.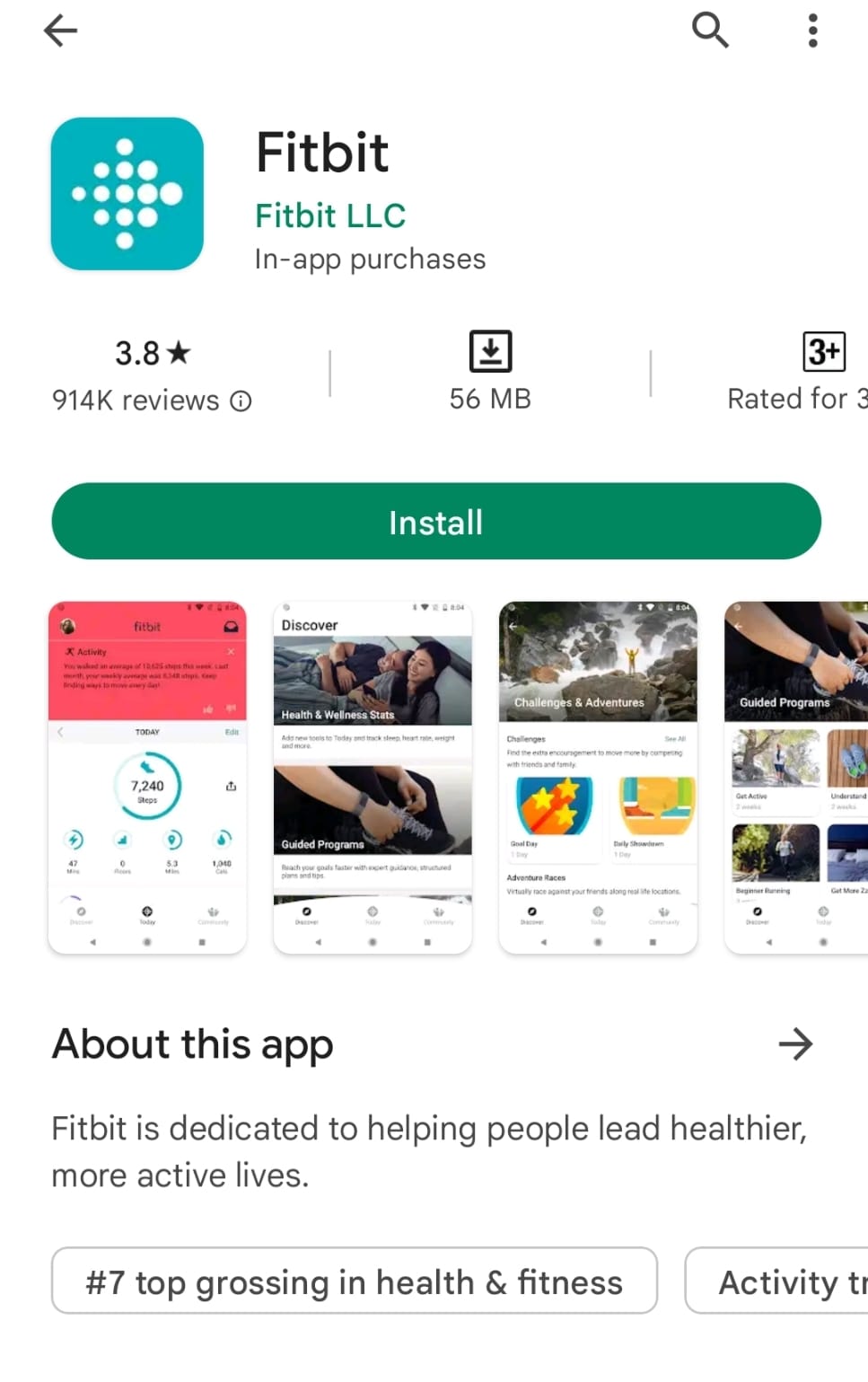 Open the Fitbit app and log in with your Fitbit account credentials. If you don't have one, tap Join Fitbit and go through the account creation process.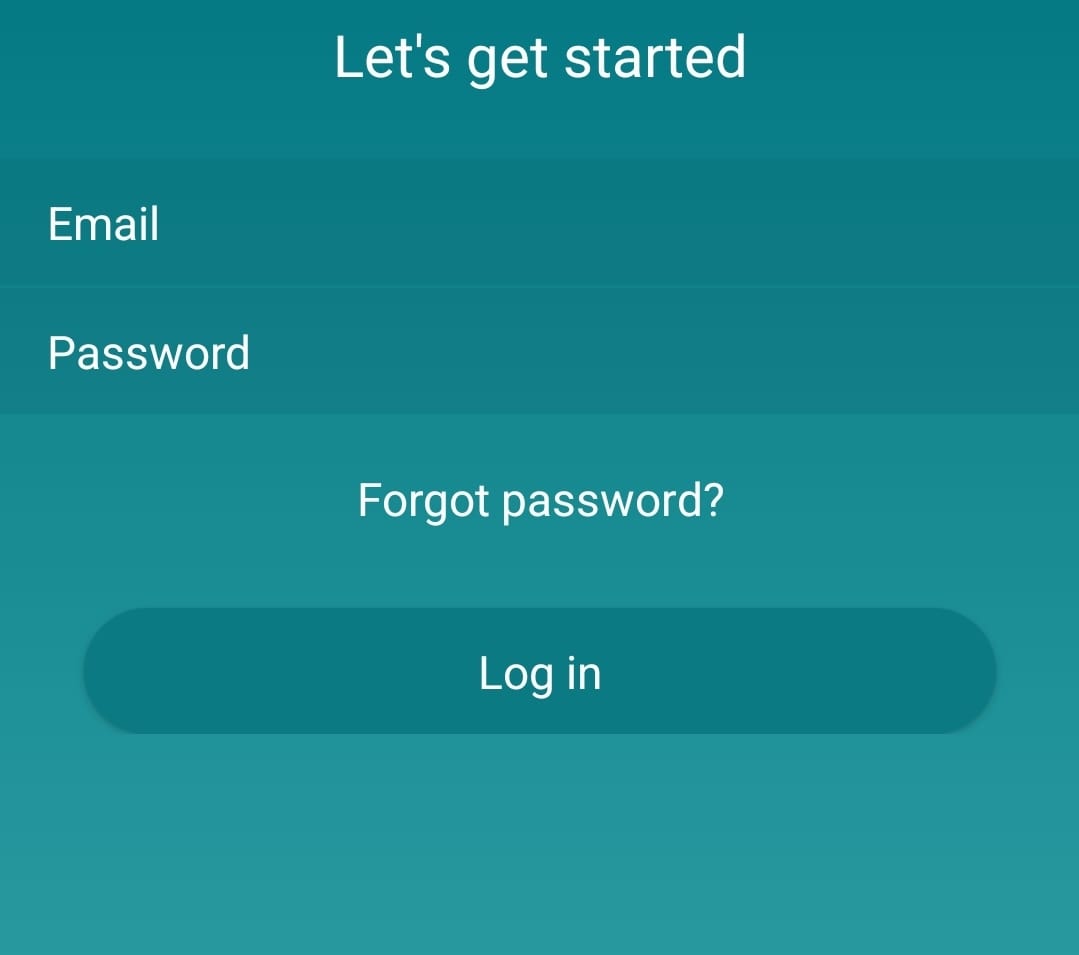 After logging in, go to the Today tab and tap your profile image in the top-left corner, then "Set up a Device."
Choose your Charge 4 from the list and perform the on-screen prompts to pair your tracker to your phone.
Those who already have the Fitbit mobile app configured and their Fitbits paired to their phones can skip the above steps. Below are step-by-step instructions for downloading apps on the Fitbit Charge 4:
With your paired Charge 4 nearby, launch the Fitbit app on your phone, and go to the Today page.
Tap your profile icon above, followed by the Charge 4 tile on the "Account"  screen.
Navigate to the Apps > All Apps tab, and browse through the selection of apps available for your Fitbit Charge 4.
When you find an app you'd like to download, select it, and tap the Install button.
Once installed swipe left from the clock face on your Charge 4, where you should find the app. Similarly, you can personalize your tracker by changing the clock face from the Fitbit app > Today > Account (profile photo) > Charge 4 > Clock Faces > All Clocks menu.
What are The Best Apps for Fitbit Charge 4?
The Fitbit Charge 4 does technically allow users to download additional apps. However, it's a low-tech fitness wearable at the end of the day, so the third-party app selection is pretty limited compared to Fitbit's full-fledged smartwatches. Even this limited number of apps varies between different regions.
The best app we can recommend for the Fitbit Charge 4 is Spotify. Once you connect your Spotify account to the Fitbit mobile app, you can use your Charge 4 tracker to cycle between your favorite tracks, choose playlists, play/pause music, and even change the playback device— all without taking out your phone from the pocket.
Assuming you're looking for the best clock faces for your Charge 4, here are the ones we like the most:
Pendulum
Rightful Stats
Stats Heavy
Reto Double Stat
Interlaced
3D Clock
Analog Date
Stacked
How to Remove Apps from Fitbit Charge 4?
A handful of apps come preinstalled on the Fitbit Charge 4. Luckily, most of them are removable except for a few essentials. If you wish to remove an app you don't use on your Charge 4, here's how you can do it:
With your Charge 4 nearby, open the Fitbit app on your phone and navigate to the Today page.
Tap your profile picture on the upper-left corner, followed by Charge 4 in the next menu.
Next, tap Apps and find the app you wish to remove in the "My Apps" section. You may need to scroll down to find it.
Tap the app, then the Remove option above the app description page. The Fitbit app will ask you to confirm your choice.
Read Also
Final Words
That's how you download apps on Fitbit Charge 4. We've also handpicked the best app and clock faces we find suitable for your Charge tracker. Now it's time to experience your Fitbit and all the useful apps at your fingertips.