The following tutorial will show you how to activate and watch ITVX on LG Smart TV.
ITVX, the all-new streaming platform from the British TV network ITV, replaces the ageing ITV Hub catch-up service.
It's your streaming destination for over 10,000 hours of ad-supported, on-demand content consisting of 200+ series, 250+ movies, and dozens of exclusive dramas, comedies, and thrillers, with new shows launching weekly – shows that'll be available to stream long before they even air on ITV's terrestrial linear channels.
ITVX, however, is more than just an on-demand streaming service. You can also stream all of ITV's live TV stations and FAST channels dedicated to a genre or popular series, plus news and, occasionally, sports content.
With ITV implementing better DRM protection on its new streaming service, the new ITVX app is no longer compatible with some devices, especially older ones. It begs the question of whether viewers can still get ITVX on LG Smart TV. Our guide answers that and more, so make sure to read until the end.
Can you Watch ITVX on LG Smart TV?
While ITV doesn't explicitly mention whether ITVX is available on LG Smart TVs, it does actively state support for Freeview Play devices.
For those who don't know, Freeview Play is an open streaming standard for Smart TVs, set-top boxes/DVRs, and streaming devices in general. It ensures users in the UK get free access to 70+ linear channels alongside catch-up and on-demand streaming content from connected TV apps like BBC iPlayer, All 4, My5, and now, ITVX.
LG TVs that are Freeview Play-capable include nearly every model released in the UK since 2016, including the newest 2022 LG Smart TVs running webOS 22. Older NetCast LG TVs are unsupported.
Although the 2020 models initially missed out on Freeview Play due to licencing issues, they later received support for a handful of core UK TV apps, including the former ITV Hub. If you own a 2020 or early 2021 LG webOS TV, we're happy to report that ITVX is officially available for your set.
Similar – Watch ITVX on Panasonic TV
How to Install ITVX on LG Smart TV?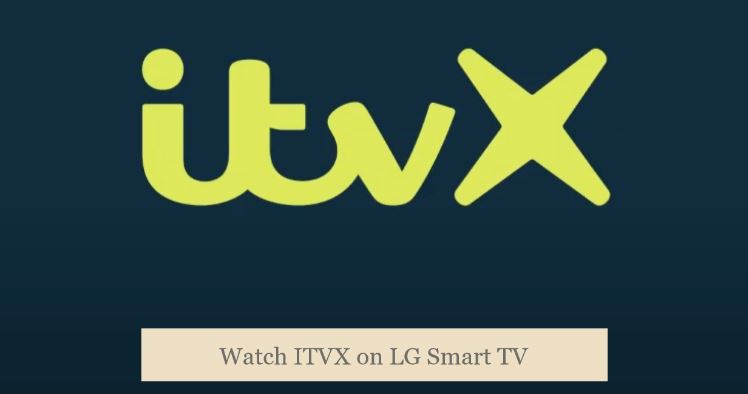 Provided your LG Smart TV is compatible and is always connected to the internet, ITV's new streamer app should automatically install and replace the former ITV Hub. ITVX is rolling out across supported devices in batches at the time of writing, so there should already be a pending update, or you'll be receiving one soon enough.
If you didn't have ITV Hub installed prior to the ITVX update, follow these steps to download ITVX on your LG webOS TV:
On your LG TV remote, press the Home key to bring up the webOS Home bar.
Navigate to LG Content Store in the Home bar and click it to launch.
Head to the Apps tab at the top of the LG Content Store, then select the Search (magnifying glass) icon above.
Now type "ITVX" in the following menu and click Search. Then choose the ITVX app from the top "Apps" row.
Once you're on the ITVX app page in the LG Content Store, click the Install button to begin the download.
After the installation finishes, press the Home remote button and scroll to the right end of your apps list to find and launch the ITVX app.
You may also press and hold the OK button with the app selected and then use the side D-Pad buttons to move ITVX to the front for easier access.
Check out: Sky Remote Codes For LG TV
Important Note: Update your LG TV
We recommend updating your LG TV to the latest firmware version. Here's how to do it on TVs running webOS 5.0 and later:
Press the Settings button on your LG TV remote control.
Scroll down to the All Settings tab and click to expand it, then select Support.
Next, open the Software Update menu and click the Check for Updates
If there's indeed an update pending, click Download and Install.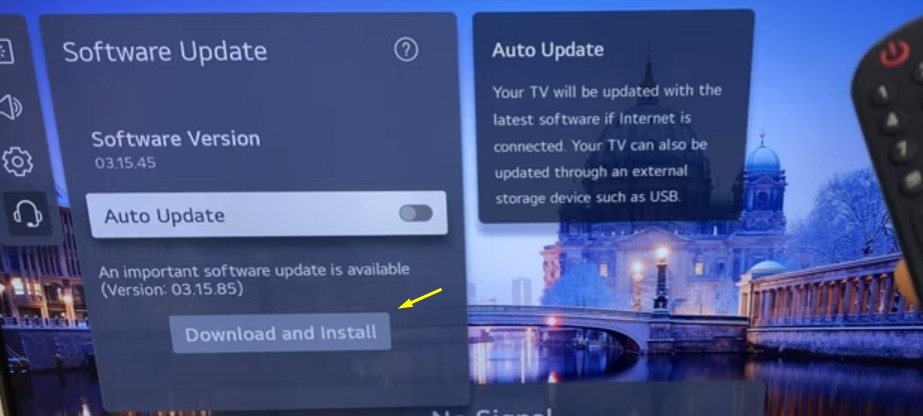 You can also set "Auto Update" to ON to enable automatic firmware updates on your LG TV.
When the download finishes, press the Power button on your remote to power off the TV for about 10 seconds, then press it again to power it on. Your LG TV will begin applying the update package.
Keeping your LG Smart TV running on up-to-date firmware is good practice because it not only fixes bugs, adds new features, and offers general stability and performance optimisations but also includes support for new apps. If your TV runs on older firmware, it may not be eligible to receive the ITVX app update.
You May Like: Watch ITVX On Samsung Smart TV
How to Sign Up For an ITVX Account?
You must be a registered ITVX user to activate ITVX on your LG TV. It takes only a few minutes and is completely free. Perks of an ITVX account include access to live ITV channels, exclusive box sets and premieres, the option to create individual family profiles (incl. kids), and the ability to add shows to your watchlist. Here's how you can create one:
Visit itvx.com from the web browser on your phone, tablet, or PC/laptop.
Select the Account icon at the top-right corner and click where it says "Register Now".
Enter your valid email address and a six-character password in the respective fields and click Continue. It's optional to opt-in for ITVX newsletters.
Follow the on-screen prompts to set up your profile and click Next to proceed through each step.
ITVX will send you an email to the address you entered earlier. Check your inbox, open the mail, and click the "Verify Your Email Now" button.
After successful verification, click Continue. At this point, ITVX will ask you to choose your plan. You can continue with the "Choose Free Plan" option to enjoy all ITVX programs with adverts or the "Start Your 7 Day Free Trial" to get the ad-free Premium subscription, which adds thousands more hours of BritBox content.
Assuming you subscribe to Premium, you'll need to choose between Monthly or Annual for your billing cycle, enter your payment details, and click Start Your Free Trial. ITVX will bill you for the subscription after the given trial period expires.
Related:
How to Activate ITVX on LG Smart TV?
Once you've set up your ITVX account, you're pretty much ready to activate ITVX on your LG Smart TV. Simply perform the steps as described below.
Open the ITVX app from the webOS Home screen on your LG TV.
Scroll to the Settings icon in the left-hand menu and click it, followed by the "Sign in" option.
Proceed with "Sign in on another device". The next screen will give you a pairing code for the sign-in process.
If you don't have your phone or laptop within reach, you can sign in by entering your ITVX account credentials using the on-screen keyboard.
Go to itv.com/watch/pair from a web browser on another device, enter your pairing code, and click Continue.
If you haven't logged in with your ITVX account on the device, ITVX will require you to do that.
Congratulations! You've successfully activated ITVX on your LG TV. Now you can enjoy all the on-demand box sets, exclusive originals, and live channels that ITVX offer.
Cast ITVX on LG Smart TV via AirPlay
If you have an LG webOS TV equipped with AirPlay 2, you can cast content from the ITVX app on your iPhone or iPad to your screen wirelessly, assuming they're on the same network.
Once you install ITVX from the App Store on your Apple device and sign in with your account, simply pick up the title you want to watch, tap the Cast icon, and choose your LG TV model. You can use the in-app media buttons to control the playback.
AirPlay should be enabled on your LG TV by default. However, if you don't see your LG TV in the ITVX mobile app's Cast menu, go to your TV's Home Dashboard, click the AirPlay tile, open the AirPlay and HomeKit Settings, and ensure AirPlay is set to On.
If you have a 2021 or 2022 UHD or OLED LG TV model, odds are it has AirPlay support. But for older models, check out this LG Support site for the compatibility list.
Also, Check – Turn On Gallery Mode on LG TV
Final Words
Above, we've shown you how to install and activate ITVX on LG Smart TV. While ITV's new streaming service, ITVX, drops support on older Freeview and Freesat devices, most LG webOS TVs that previously supported ITV Hub will continue to work with the new app. What will you be watching on ITVX this weekend? Let us know in the comments!