UK's second-most popular free-to-air public TV network, ITV, is phasing out its ITV Hub catch-up platform for an all-new streaming service named ITVX. Of course, it has left many users wondering whether they'll be able to continue enjoying their favourite ITV dramas and reality shows on-demand with ITVX on Panasonic TV. This guide will explain everything in detail.
For those who don't know, ITVX launches with 10,000+ hours of ad-supported and 5000+ hours of premium content, with weekly releases of new and streaming-exclusive originals that viewers can watch months before terrestrial broadcast. And like ITV Hub, it provides access to linear ITV stations, now also with Pluto TV-styled FAST channels.
How to Get ITVX on Panasonic TV?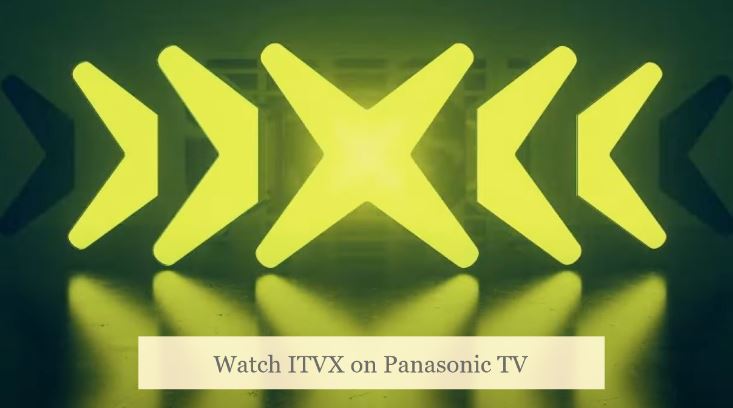 Depending on the model, your Panasonic TV runs on the proprietary MyHomeScreen or Google's Android TV operating system. Fortunately, ITVX supports all recent Panasonic Smart TV models running either OS. Below you'll find in-depth instructions to install and activate ITVX on Panasonic TV.
Guide to Install ITVX on Panasonic Android TV
Those who own a Freeview Play-certified Panasonic Android TV will be pleased to hear that it supports ITV's brand-new streaming app. However, if you still see the older ITV Hub app, odds are the ITVX update is pending, and you must download the update manually from the Google Play Store. Here's how to do it:
Look for the Apps tab at the top of your Android TV Home screen and navigate to it using your remote.
Click "Open the Google Play store" in the featured banner or the Play Store tile in your apps list.
Find and choose ITVX in the "Editor's Choice" or "Featured" app category in Play Store. Or, go to the Search (magnifying glass) menu to search for the "ITVX" app.
When you see ITVX on the results page, click Update. It'll replace the older ITV Hub with the new ITVX app on your Panasonic TV.
If you didn't have ITV Hub installed earlier, you should see the Install button on the ITVX description page. Click it to continue.
Installing ITVX should take less than a minute in most cases. Once done, return to the Apps menu of your Android TV Home screen, and you should see ITV's new streamer app under the "Installed apps" section.
To add ITVX to your Home screen's "Favourites apps" row, highlight the app and hold down the Select or OK button in the middle of your remote's D-pad, then select Add to Favourites.
Steps to Install ITVX on Panasonic Smart TV (MyHomeScreen OS)
Besides just Google's Android TV platform, Panasonic's latest Smart TVs use the proprietary MyHomeScreen OS that supports nearly all the popular streaming and catch-up TV services in the UK, including ITVX.
Assuming your Panasonic Smart TV always has access to your home internet connection, ITVX should automatically replace the older ITV Hub channel when the new app update is available. However, If you still don't see it, perform these steps to download ITVX on Panasonic Smart TV that uses MyHomeScreen OS:
First, press the Home button on your Panasonic TV remote to bring up the "My Home Screen" interface.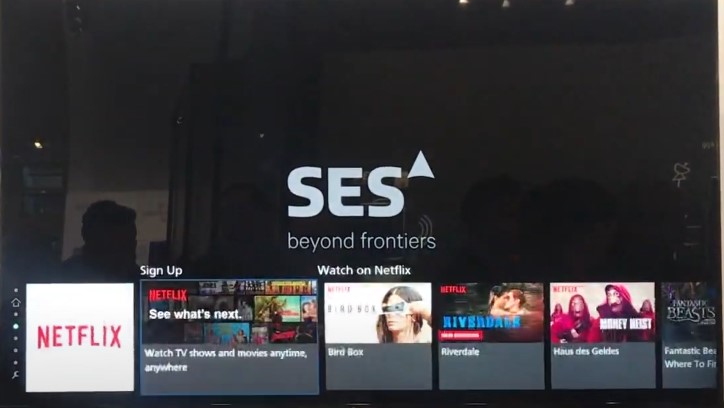 Scroll to the Apps option and click it, then choose Apps Market in the following menu.
Search for ITVX in the app marketplace and select it. You should find it amongst other streaming apps in the "Video & Movie" section.
Click the Free or Install option on the ITVX app description screen.
Now you can head back to the Apps menu to launch ITVX on Panasonic Smart TV. To create a shortcut to ITVX on the Home screen, press the Option key on your remote with the app highlighted and select Pin to HOME.
How to Activate ITVX on Panasonic TV?
Whether your Panasonic TV is powered by Android TV or MyHomeScreen OS, activating ITVX is more or less the same process. It involves logging in with an account, which you can create from the official ITVX website for free.
A free-tier account gives users ad-supported access to most of ITVX's on-demand catalogue and all terrestrial channel streams, as well as live news and sports events. Those who want ad-free access and more British dramas, mysteries, crime thrillers, and comedies from BritBox can pay a small monthly fee for the Premium tier.
Before you move to the activation steps, you'll need to create your account on the streaming service, for which we've provided instructions below. Skip the steps if you already have yours set up.
Go to itv.com from your preferred web browser on your computer or mobile device.
On the ITVX homepage, click where it says "Register" or "Sign Up".
Fill in the registration form with your personal info, email address, and password. Make sure the password is lengthy and unique.
Agree to ITVX's terms and conditions by checking the box, then click Submit.
ITVX will send you a verification mail on the email address you used to register. Open the mail and open the given link to verify your ITVX account.
At this point, you can either proceed with the free tier or opt for the Premium subscription for an ad-free experience. Note that if you choose the latter, you must add a valid payment method and link your billing information to your ITVX account.
Now that you have an account, here's how to activate ITVX on your eligible Panasonic TV:
Launch the ITVX app from your Android TV Home screen or the "My Home Screen" interface.
Click Sign in on the welcome screen. It'll take you to the activation page with a code and brief instructions.
Visit the URL displayed on the ITVX activation page from your phone or computer. Provide your login credentials if prompted.
Enter the activation code in the respective field to proceed.
Congrats! You have successfully linked your account to the ITVX app on your Panasonic TV. Now set up your profile(s), go through the on-screen prompts, and you're ready to start streaming the latest and classic ITV titles.
How to Get ITVX on Older Panasonic TVs?
With ITV taking content protection measures in ITVX, certain Panasonic TVs, especially older ones, are no longer supported. Affected devices include 2015 and earlier models with built-in Freesat alongside Freeview Play-certified 2015 C-range, 2016 D-range, and 2018 F-range models.
Luckily, as long as your old Panasonic TV has an HDMI port, you only need a streaming media player and a moderate broadband connection to watch the latest ITVX shows without totally emptying your wallet on a modern TV. Popular options include the Chromecast with Google TV, Amazon Fire TV Stick, Mi Box S, Roku Express / Streaming Stick, or a new Freesat or YouView box.
Alternatively, you can connect your computer to your Panasonic using an HDMI cable to binge your favourite box sets on-demand and enjoy live programming through itvx.com on a modern web browser (e.g., Chrome, Safari).
Related – Watch ITVX on Sony TV
Final Words
With nearly 15,000 hours of content at launch and more new telly on offer, ITVX is already shaping up to be a worthy competitor to the likes of BBC iPlayer, Netflix, and Prime Video, especially with its appealing ad-supported tier and premium BritBox offerings.
This guide to ITVX on Panasonic TV should hopefully help you stream some of the titles to look forward to on ITV's flagship streaming platform, including A Spy Among Friends, Nolly, Litvinenko, Three Little Birds, Deep Fake, The Lives of College Girls, and more.