A slew of TV services exist in the UK, but "What's so special about Freeview?" – you may wonder. This quick and handy post covers everything you need to know about this free-to-use service and will tell you how to get Freeview on Smart TV.
With streaming subscriptions gradually increasing in price and services cracking down on password sharing, digital viewers have to take difficult decisions continuously about which streaming and traditional TV platforms are worth paying for in a space that's already quite overpopulated.
Fortunately, if you're in the UK, you can drop your satellite pay-TV connection for Freeview, the country's only free digital terrestrial television service. Freeview provides access to roughly 85 popular TV channels, the latest catch-ups to your favourite British dramas, and on-demand box sets in an all-in-one package; for free. Below you will find in depth guide on how to watch freeview on smart tv.
What is Freeview?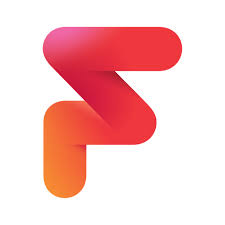 Freeview is a free-to-air digital TV service integrated into a wide range of television sets and set-top boxes in the UK. It offers 70 SD and 15 HD channels and 25+ radio channels over aerial at no cost. Plus, viewers get an eight-day EPG and the option to record their favourite English programmes with Freeview-capable DVR boxes.
Nearly every TV manufactured and sold in the UK after 2010 has Freeview built-in, so odds are your current set already has the hardware. To get Freeview channels, simply connect your TV to an aerial, ensuring that the antenna points in the right direction towards a nearby transmitter and go through the auto-tuning process. No need for an internet connection.
While you can use an indoor aerial to pick up Freeview signals, external ones are always preferable. You can visit the Freeview Channel Checker website to find out which channels you can get in your area.
Freeview on Smart TV: Overview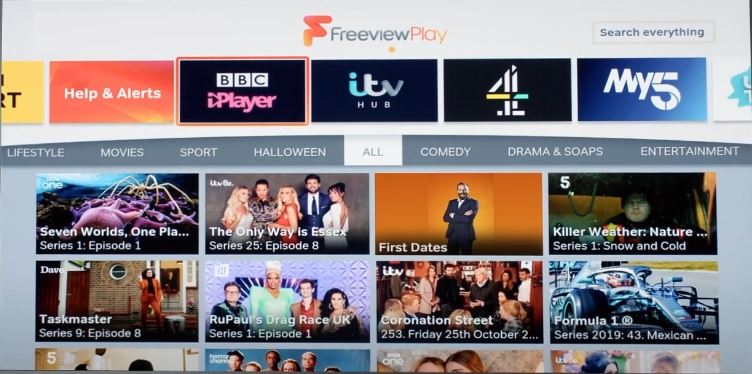 Freeview on Smart TVs comes in the form of Freeview Play, an admixture of linear free-to-air TV and online content, with over 11 million monthly active users. It's the next evolution of Freeview, giving users streaming access to catch-ups to TV show episodes or movies alongside the usual aerial TV channels.
Freeview Play adds 11 connected TV services like BBC iPlayer, ITVX, All 4, My5, and UKTV Play within the EPG, so you can scroll back through the previous seven days of broadcasts and choose a program that you may have missed to stream over the internet. The streaming service that offers catch-up for the selected program auto-opens and starts playing.
Besides catch-ups, Freeview Play's connected apps offer plenty more, including on-demand libraries spanning over 40,000 hours of content, all for free. Channel 100 allows for discovering tailored content from all these apps. It lays out everything in one menu with recommendations and curated genres, including Comedy, Drama, Factual, Food, History, Lifestyle, Science, etc.
Freeview Play's primary objective is to save digital viewers from the hassle of going through individual catch-up/on-demand streaming apps to search for content. Moreover, it allows users to create their own watchlists with the "My Shows" feature.
Currently, it's the only UK TV platform providing catch-ups from the CBS UK channels, including CBS Action, CBS Drama, and CBS Reality. Another service included in Freeview Play's portfolio is Horror Bites, which offers on-demand programs from the Horror Channel. Apart from the following, users get access to PBS America, POP Player, and STV Player.
Similar: How to Get ITVX on Freeview?
How to Get Freeview on Smart TV?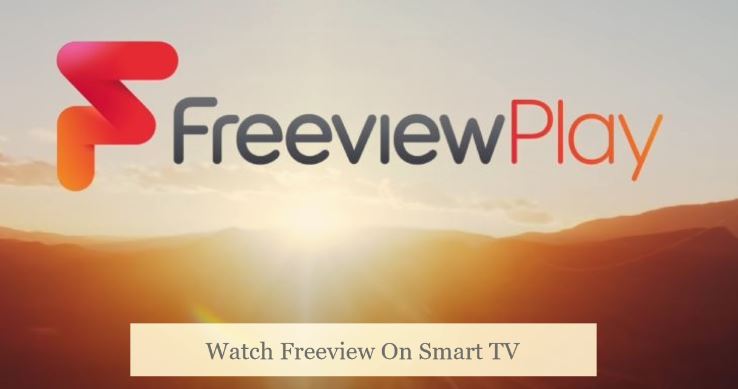 While user options were limited when Freeview Play debuted in 2015, the service is now nearly ubiquitous. As per recent statistics, over 13 million Freeview Play-capable devices have shipped since its launch, now with over 11 million active users and still growing strong.
If you purchased your Smart TV after 2016, chances are it's Freeview Play-certified. You can check if your Freeview Play by visiting Channel 100 on your TV, which should be the unified menu for tailored content recommendations we discussed earlier. Alternatively, check your TV's remote control for the Freeview Play (stylised red 'F' icon) button.
Of course, you also need a high-speed broadband connection (10 Mb/s minimum) to stream content via Freeview Play's catch-up and on-demand apps. Further, you'll need to connect an aerial to your TV for the broadcast channels.
Assuming your TV doesn't incorporate Freeview Play, you can add it with a certified set-top box or receiver. Big UK retailers, including Amazon, Argos, Currys, and Richer Sounds, usually have a wide range of Freeview-enabled devices.
Brands like Humax and Manhattan make Freeview-capable boxes with extra features like external storage for downloads and offline viewing, alongside 4K and HDR playback support. That said, iPlayer is currently the only source of free UHD content among all Freeview Play apps.
It's worth noting that Freeview Play isn't something you can download on your Smart TV but instead comes preinstalled on certified devices. Popular TV brands such as Hisense, LG, Philips, Panasonic, and Toshiba have shipped all their recent TVs with built-in Freeview Play in the United Kingdom.
The only exceptions include Sony's 2018 BRAVIA lineup, which instead went with Freeview's closest competitor, YouView, and LG's 2020 webOS TVs, which is a result of the two companies failing to secure a deal that year. However, all recent Sony and LG TVs come with Freeview Play integration.
Another thing to mention is that Freeview Play doesn't offer streaming content from big names like Netflix, Prime Video, and Disney Plus. However, since Freeview is an open platform, device manufacturers aren't barred from integrating other services into their Smart TV hubs.
You May Like – Astro GO on Android TV
Do I Need a TV License to Watch Freeview on Smart TV?
The answer is yes. According to UK laws, you must pay for an annual TV licence regardless of the type or brand of device you use to watch Freeview channels and on-demand content. In some cases, you may also be eligible for a concession, which you can verify from the official TV Licencing website.
Once you have your TV licence, you don't have to pay anything beyond that for Freeview or Freeview Play, unlike a BT, Sky, or Virgin Media subscription, as everything on the platform is free to access.
Read – Setup Jellyfin on Google TV
What is Freeview Play? (Video Guide)
Bottom Line
Freeview makes 95% of the UK's most-watched channels and some of the best programmes available on-demand to all without a subscription. The platform is actively evolving to make content straightforward for all kinds of users to find and watch with an intuitive interface and discovery features, as well as expanding its device support at a steady pace.
If you aren't keen on paying a hefty sum for a standard TV subscription service, getting Freeview on Smart TV is definitely worth considering. Odds are you already have access to Freeview Play if your TV is from a prominent brand and not older than a few years. Hence, you probably don't have to shell out for new hardware to give it a try.