In terms of sheer on-demand catalogue and notable improvements, ITVX brings a lot to the table. However, it also drops support for quite a few devices that ITV Hub flawlessly worked on, which raises the question: Can you get ITVX on Freeview? To find out, continue reading till the end.
ITV's former catch-up service, ITV Hub, never fared well compared to its BBC, Channel 4, and Channel 5 counterparts. The cons included a limited selection of original content, a clunky TV interface and, most predominantly, terrible streaming quality with unavoidable buffering. But where the ITV Hub has failed, in its place comes the UK broadcaster's brand-new streaming service, ITVX.
In this article, we will show you how you can watch ITVX on Freeview and also share a list of freeview devices that don't support ITVX.
What's ITVX and What Does it Offer?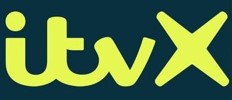 Naturally, anything previously available on ITV's older streaming service ITV Hub or aired on ITV's linear television channels is now accessible via ITVX. That includes countless dramas, sitcoms, thrillers, reality TV and game shows, and replays of past live events. Plus, it adds a constantly refreshed selection of British and American movies.
While ITV Hub was conceptualised primarily as an online catch-up TV service, ITVX is this bold, somewhat risky venture for the UK broadcaster to integrate advertisement and subscription models into a diverse video-on-demand platform for the first time in the country.
ITVX's most significant upgrade over its predecessor is the enormous library of 10,000+ hours of ad-supported and 5,000 hours+ of "Premium" content – this is just at launch. The latter includes box sets and hit shows from BritBox and several other providers.
In contrast, ITV Hub's whole catalogue roughly spanned 4,000 hours before being shut down.
In 2023, ITVX's library is to expand even further as ITV has allotted a massive £160 million to produce high-budget originals for its new flagship VOD platform – with a six-month streaming exclusivity before debuting on the network's terrestrial channels. Speaking of it, ITVX also offers a "Live TV" section, from where you get streaming access to ITV's traditional TV stations, e.g., ITV 1, ITV 2, ITV 3, ITV Be, and CITV.
Furthermore, the list includes a dozen new FAST (free ad-supported streaming television) channels that run particular genres of programmes or episodes of the best ITV shows non-stop. ITV promises to switch up the channel selection weekly for viewers who enjoy the good-old linear TV viewing experience. And as a bonus, ITVX will live-stream some of ITV's acquired sports events.
Can You Get ITVX on Freeview?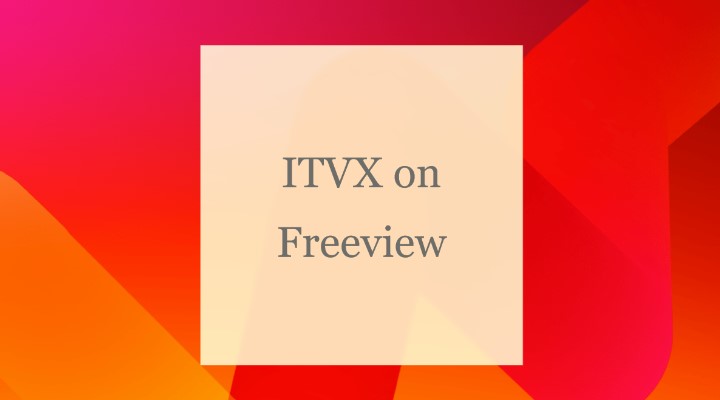 Previously available for Freeview Play-certified devices, the sun has finally set for ITV Hub. However, that doesn't mean you can't catch up with the latest episodes of your favourite ITV programmes on your Freeview Play recorder or TV anymore. Provided your particular device is eligible, you can get ITVX on Freeview.
Freeview Play requires an active internet connection to fetch data from its partner catch-up TV services and allow users to stream the content, such as iPlayer, My5, All 4, STV Player, UKTV Play, POP Player, and now ITVX. Assuming your compatible Freeview box or smart TV is up to date and has internet access, it'll auto-install the ITVX update.
If you have a Freeview Play-certified TV that runs on Android TV, Fire TV, or Roku OS, you may need to update the older ITV Hub to ITVX manually from the Play Store, Amazon Appstore, or Roku Channel Store, respectively. We have separate guides that can help you install ITVX on your device.
To open ITVX, simply tune into Channel 100 on your Freeview Play-certified set-top box, recorder, or TV and click the ITVX app logo on top of the Home menu. You can also press the Freeview Play button on your device's remote to quick-launch the interface from where you can access ITV's streaming app. Alternatively, if your TV or streaming player has a smart interface of its own, you'll likely find ITVX in the apps list on the Home screen.
Similar Article: ITVX on Freesat
Which Freeview Devices Don't Support ITVX?
Any set-top box, DVR, or TV that only has a built-in Freeview or Freeview HD tuner is out of the question. It must have the "Freeview Play" badge, available only on new-ish devices with smart features and over-the-top streaming capabilities.
Unfortunately, ITV has barred some older Freeview Play devices from receiving the ITVX update due to its implementation of a more advanced copy protection method for streaming content, namely the Widevine DRM.
For those unaware, this specific DRM is infamous for causing stream playback errors on older devices and gatekeeping higher video quality on the Netflix app, despite being proven easily circumventable and ineffective in stopping digital piracy. The Widevine version ITVX seems to be using is unsupported by the affected Freeview Play devices (and even some Freesat boxes and TVs). It includes the following:
Year of Manufacturing
Freeview Play Device Model
2013 and onwards
CTVE TVs and set-top boxes
2016 and onwards
Avtex TVs and smart TV devices
2015 / 2016 / 2018
Panasonic TV 2015 C (MT5595, Diga)

Panasonic TV 2016 D (MT5810)

Panasonic TV 2018 F HD (MT5581)

2016 / 2017
Humax FVP-4000T
Humax FVP-5000T
2016 / 2018
Hisense 2016 (MTK5657 models)
Hisense 2018 (MTK5658 models)
2017 / 2018
Sharp UMC 2017 and 2018 range (MSD6486, MS6586, and 6486X)
2018
TCL 6586 6 Series TV
If you own of the devices mentioned above, ITVX won't work. However, you can buy a cheap streaming media dongle like the Google Chromecast, Amazon Fire TV Stick, or a Roku / NOW Streaming Stick and plug it into your TV's HDMI port to get a taste of ITV's all-new streaming platform.
Newer Freeview Play boxes, the Humax Aura and Manhattan T3-R, or the latest smart TV from Sony, LG, JVC, or Panasonic, for instance, will also work. You can check out the list of all the devices ITVX is compatible with on the official ITVX Help website.
Conclusion
You can get ITVX on Freeview – provided you have a compatible Freeview Play-certified box, DVR, or Smart TV. It's important to note that if you have an unsupported device, you can still enjoy the linear ITV channels (the ones you're receiving via aerial) on Freeview. The only part that'll cease to function is the older ITV Hub app, now replaced by ITVX.