In this guide, we will take you through the installation instructions for ITVX on JVC Smart TV. Read on for everything you need to know regarding ITVX on JVC Android TVs, Fire TV Edition TVs, and Roku TVs.
BBC has refined its iPlayer streaming platform over the course of a decade. On the other hand, ITV has struggled to keep up the same pace with its ITV Hub (formerly ITV Player) catch-up platform and has seen a somewhat stagnant development – until now. ITVX, the network's new video-on-demand service, brings a lot to the table.
Some key highlights of ITVX include an expansive library of homegrown and acquired box sets, early access to ITV programmes, and streaming-exclusive originals. Like ITV Hub, most of its content is ostensibly free to stream with adverts, though ITVX also has a Premium subscription that gets you a few perks like ad-free viewing and access to the BritBox catalogue.
ITVX, the replacement for ITV Hub, has already rolled on several devices, dropping its former self with little to no fanfare. It's available to browse and subscribe to, but you're here to know if it's available for JVC Smart TVs. Spoiler alert: It is!
Whether you own an internet-enabled JVC set or have recently purchased one of Currys' newest store-brand TVs for your living room, our guide to ITVX on JVC Smart TV is worth checking out.
How to Get ITVX on JVC Android TV?
If you have a JVC Smart TV that runs on Google's Android TV OS, odds are it also features Freeview Play capabilities. Assuming that's the case, your JVC Android TV is eligible for the ITVX update, which replaces the older ITV Hub streamer app for good.
When you're streaming from another app or leave your JVC Android TV idle, Play Store will automatically download and install the ITVX app update. However, if the "Auto-update apps" option is off for some reason, you must install it manually. Whether that's the case or you didn't previously have ITV Hub installed, here's how you can get it:
First, visit your Android TV Home screen. You can do it by pressing the Home button on your JVC TV remote control.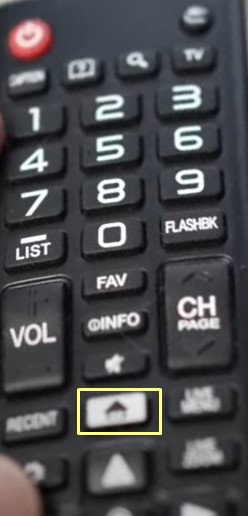 Move to the top portion of the Home screen and scroll to the Apps tab using the remote's arrow.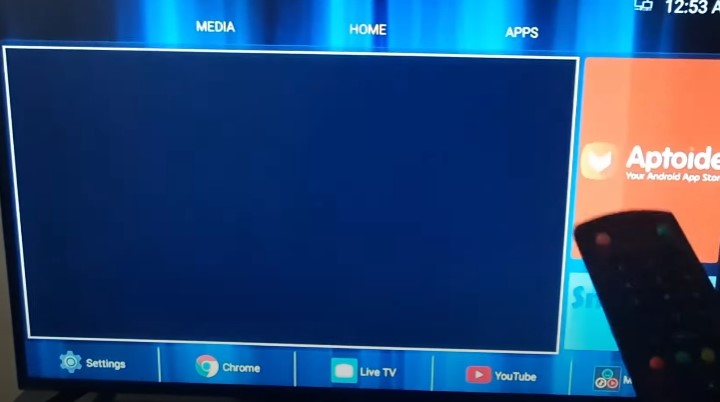 Look for Google Play Store under the "Your apps" or "Installed apps" section and click to open it.
Some JVC Android TV remotes feature a dedicated Google Play If yours has one, press it to quick-launch the Play Store.
Click the Search option at the top of the Play Store page, then use the pop-up keyboard to type "ITVX" in the search field.
Alternatively, click the Mic icon next to the search field and say "ITVX" directly into the remote to search for the app.
Now you should see the ITVX app in the search results. Select it, then click Update or Install on the following page.
Once ITVX successfully updates or installs, you can launch it from your Home screen > Apps tab.
If you can't find it, scroll to the bottom of your apps list. To move ITVX to the top or add it to your "Favourite apps" list on the Home screen, press and hold the OK button on the remote with the app selected, then choose your desired option.
Nearly every JVC Android TV model has Chromecast built-in, so you can also "Cast" live and on-demand programmes from the ITVX mobile app or the website on your computer browser.
You May like our latest guide on how to get ITVX on Bush TV.
Get ITVX on Fire TV Edition JVC TV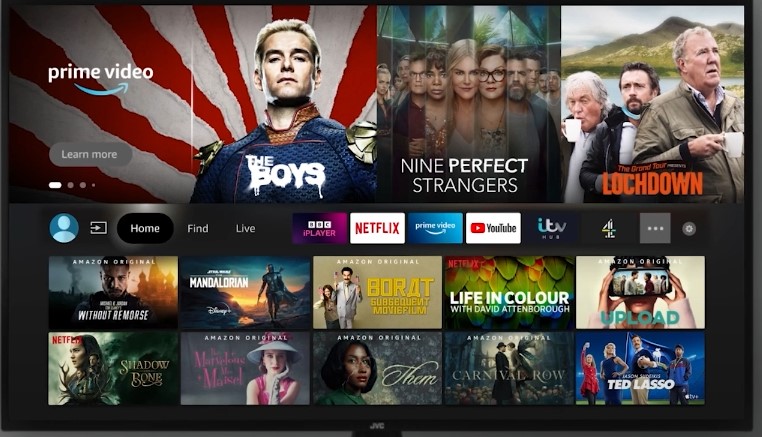 Those who own an Amazon Fire TV Edition JVC Smart TV will be glad to know that ITVX is fully compatible with their TV. When turned on and connected to your home internet, your JVC Fire TV will auto-update ITV Hub to the new ITVX version.
If you've disabled "Automatic Updates" in the Appstore settings, you'll need to initiate the update process manually. The following steps will show you how to get ITVX on your Fire TV Edition JVC TV:
Head to the Find tab on the Fire TV Home screen and select Search using your JVC Fire TV remote.
In the following Search menu, enter "ITVX" using the virtual keypad.
You may hold the Voice button on the remote control and ask Alexa to "find the ITVX app".
Click the ITVX tile under the "Apps & Games" search results row, after which you should see the description and screenshots of the app.
Finally, click the Update button and wait for the app to finish installing. Users who didn't have ITV Hub before should click Download
ITV's new streaming app will be available in the "Your Apps & Channels" menu. You can move the app to the top row of the list (amongst the first six apps) to open it quickly from your Home screen.
To move it, highlight the ITVX tile in your apps list, press the Menu (☰)  button on your JVC Fire TV remote, and click Move. Then, use the navigation buttons to drag the app to your desired spot and press the Select button to confirm the change.
Get ITVX on JVC Roku TV
JVC Roku TVs offer a massive selection of streaming channels like Netflix, Disney+, Prime Video, Apple TV, and NOW, as well as catch-up apps such as iPlayer, All 4, My5, and UKTV Play, and has recently received support for ITVX.
Roku channels get updated on a regular basis, so most JVC Roku TV owners should see ITVX on their channel list the next time they connect the TV to the internet. If you don't see it or still have the older ITV Hub channel for some reason, perform these steps to update or add the ITVX channel:
First, press the Home button on your JVC Roku TV remote to go to the Roku TV Home screen.
Go down and highlight Streaming Channels on the left-hand navigation panel. It'll bring you to the Roku Channel Store.
Highlight the "Film & TV" category and pick ITVX from the channels list.
If you can't find it, go to the Search Channels section and type "ITVX" to search for the channel.
On the ITVX page in the Channel Store, click Add Channel. You may need to confirm your Roku PIN if you've set it up.
Like every other channel, you can open ITVX from the channel list on your Roku TV's Home screen. You can also access it from the Freeview Play section.
Another simple way to update the older ITV Hub channel on your JVC Roku TV is to select it, press the Star (✱) remote button, and click "Check for updates". After a few moments, you should see the new ITVX branding replacing the ITV Hub channel logo.
Important Note
Your JVC Roku TV must at least have the v11.0.2 firmware (or later) installed, which is currently the minimum version requirement for ITVX.
Roku TVs and streaming players usually update automatically, but we still recommend checking for updates manually from the Home > Settings > System > System update menu. If there's new software available, your JVC Roku TV will download it, reboot, and apply the update.
Guide to Activate ITVX on JVC Smart TV
While activating the ITVX app isn't mandatory, you may want to link your ITV account regardless to use features like individual family profiles, parental controls, favourites list, personalised recommendations, etc.
Signing up for a new ITV account is free and straightforward. Go to itvx.com from the device's browser, then to the Account section, and click Register Now. After that, you must go through the registration process, which involves entering your email address and password for login, providing personal details, and verifying your ITV profile via email.
Whether you subscribe to ITVX Premium or not is your choice. Should you opt for it, ITVX will ask you to set the billing cycle and confirm your card details. If you're good with occasional adverts and no BritBox content, you better stick to the Free tier. Now, let us walk you through the process of activating ITVX on JVC TV:
Begin with launching ITVX from your Android TV, Fire TV, or Roku TV Home screen.
Go to the ITVX app or channel's Settings (cog icon) from the sidebar, then click where it says "Sign in".
ITVX will present you with two options for login: "Sign in on another device" and "Sign in using the on-screen keyboard". Continue with your preferred choice.
If you go with the first option, you'll receive a pairing code for the login.
Visit itv.com/watch/pair from another device (phone, tablet, or computer), sign in with your ITV account details, enter the provided pairing code, and click Continue.
Once you log in, you're ready to watch your favourite ITV programmes and binge all the new and upcoming shows on-demand on your JVC Smart TV via ITVX.
If you have a Fire TV Edition or Roku JVC TV, you can tune into the live ITV channels without an aerial from the app or channel's Live tab.
Note on ITVX Live TV
At the time of writing, ITV is actively working on bringing the live TV feature to other connected TV devices, so JVC Android TV owners will have to rely on the Freeview ITV broadcasts over aerial for the time being.
Learn More:
Bottom Line
This guide has covered everything you need to do to get ITVX up and running on your JVC Android TV, Fire TV, or Roku TV set, including steps to install and activate the app.
You can stream ITVX on JVC Smart TV for free with advertisements or subscribe to the Premium tier for an uninterrupted viewing experience. But as per UK law, you will also need to be covered by a TV license.
If you don't have a JVC Smart TV, you can purchase a Chromecast, Android/Google TV, or a Roku device and hook it up to your TV's HDMI jack to stream shows and films from not only ITVX but also other streaming and catch-up apps. Of course, you'll need a high-speed broadband connection too.