BritBox is a subscription-based video-on-demand streaming platform, a joint venture between BBC and ITV. Launched in 2019, BritBox, with its massive catalogue of internationally renowned British TV shows and box sets, now compares to streaming giants like Netflix and Prime Video in the UK.
Besides programmes from BBC and ITV, BritBox also hosts Channel 4 and Channel 5 shows and films alongside its original series. It supports streaming on a vast range of devices, allowing subscribers to watch their much-loved British dramas, comedies, documentaries, sitcoms, thrillers, and films on nearly any screen, anywhere.
However, as a Sky subscriber, you might wonder whether you can get BritBox free with Sky. After all, BT and Virgin Media offer complimentary access to the SVOD service with some of their TV, broadband, and mobile plans. Unfortunately, that's not an option with Sky. You should read on to learn more.
Is BritBox Free with Sky?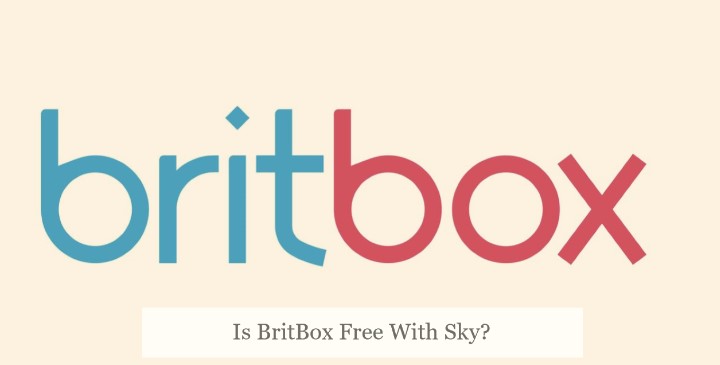 The answer is: No, Sky doesn't offer TV, broadband, or cellular contracts bundling BritBox. In fact, neither the Sky Q nor the Sky Glass / Stream devices support the popular British streaming platform. An unsuccessful deal between the companies is to blame BritBox's unavailability on Sky.
However, that isn't the end of the world, as some of BritBox's premium box sets are on Sky's own on-demand platform. And while not free, there are other ways to access BritBox's ad-free streaming library on Sky devices, some of which we've discussed below in detail.
Watch BritBox on Sky via ITVX
Since BBC is no longer an active partner in the joint venture, ITV is now the sole owner of BritBox and has decided to merge it gradually with their brand-new ad-supported streaming replacement for ITV Hub, ITVX. And as some of you may have noticed, BritBox has stopped offering subscriptions and is now redirecting new users to ITVX.
The good news is that all of BritBox's content, roughly 4,000 hours worth, is available to stream on ITVX. The service has two tiers of subscription: Free and Premium. The latter offers ad-free access to all that additional British TV box sets and originals. However, even the free tier does have a limited selection of BritBox shows, which you can enjoy with adverts.
Sky Glass and Sky Stream Puck users can sign up for ITVX and binge their favourite British box sets. At the time of writing, Sky Q is yet to receive the app update, so subscribers might have to wait a little bit more.
To sign up for ITVX Premium, go to itv.com from your browser, click Account at the top, and then Register Now. Next, follow the registration prompts to create your account, after which you must verify your email address. Then, it's just a matter of setting the billing cycle and confirming your card details for the recurring subscription.
Once signed in, launch the BritBox app on your Sky Glass TV, Stream Puck, or Sky Q box, head to Settings > Sign In, and follow the on-screen activation steps. After that, you can access the BritBox content from the app's "Premium" section. If you have a compatible Freeview Play TV, you can also use the ITVX app for streaming the premium box sets on-demand.
It's also worth mentioning ITVX's massive content library you can enjoy for free. With live TV streaming channels and over 10,000 hours of on-demand shows, movies, exclusive limited series, and catch-up programming, you're getting more than just BritBox. All in all, it's a win-win for UK digital viewers.
Watch BritBox on Sky via Prime Video
Another way to access the best British drama box sets and original BritBox exclusives on Sky is to subscribe to the BritBox Prime Video Channel. Yes, it isn't free, and you have to pay another monthly fee on top of your Amazon Prime membership.
However, one benefit is that those with a Sky Q box can access BritBox's colossal, fantastic catalogue of on-demand box sets via the Prime Video app until ITVX lands on the platform. Plus, if you're eligible, you'll get to try the BritBox on Prime Video for seven days!
Final Words
We wish we could provide you with good news, but unfortunately, BritBox isn't free with Sky. Sky doesn't offer complimentary access to BritBox with any of its services, and none of its TV platforms supports the native BritBox app.
You must either sign up for the ITVX Premium plan on ITV's video-on-demand service or add the BritBox add-on to your Prime Video subscription, as we've explained in this guide. Should you've got any other queries, we're here for you in the comments.