ITV has recently replaced its previous catch-up platform, ITV Hub, with ITVX, in an attempt to gain a foothold in the UK streaming market.
This ambitious ad and subscription-funded VOD service is the new home to over 10,000 hours of free-to-access content, consisting of ITV's back catalogue of box sets, documentaries, and drama series. It'll also offer a slew of exclusive originals, streaming six months before airing on linear TV channels.
And if that isn't enough for you, the broadcaster has promised plenty more for 2023. It includes access to thousands of blockbuster films, an ever-changing array of streaming TV channels, and weekly flagship series drops going forward. Furthermore, viewers can subscribe to ITVX Premium, which removes ads and offers BritBox access.
If you're an existing BritBox subscriber and enjoy its original programming and massive British box set collection, you might wonder how BritBox's moving under ITVX's umbrella affects it. This guide covers everything we know about Britbox on ITVX so far.
How can you watch BritBox on ITVX?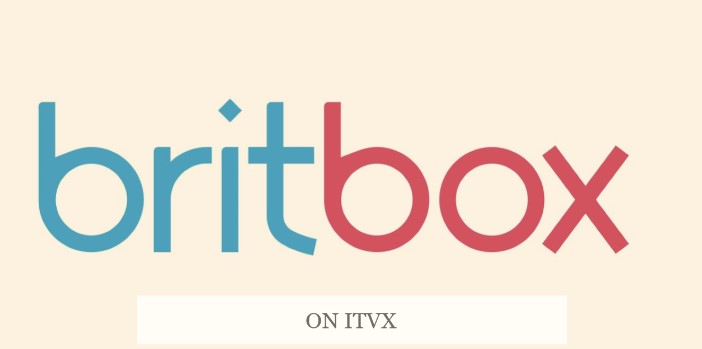 ITV has introduced a Premium tier as part of its brand-new streamer app, ITVX. You can pay for it monthly or annually for an ad-free viewing experience and downloading shows on compatible devices for streaming on the go. But at the same time, the subscription also unlocks access to over 6,000 additional hours of hit shows – including all the box sets and originals currently found on BritBox.
Once you sign up for an ITVX account from itv.com/watch/user/register and verify your identity, you'll be able to try out ITVX Premium free for seven days – provided you're willing to give out your card details. ITV will charge you for the subscription once the 7-day trial ends, though you can back off anytime before that.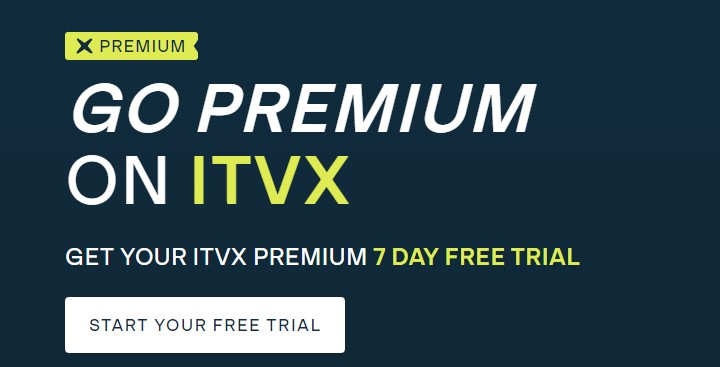 According to ITV, if you're already subscribed to the standalone BritBox service, you won't be able to use your account credentials to sign into ITVX and get the Premium benefits.
Similarly, the ITVX Premium subscription won't give you access to the standalone BritBox app. It's like how the Britbox Prime Video channel add-on limits one's access to streaming its offerings via Amazon's on-demand video platform only.
How do I get ITVX?
If your device supports BritBox, it'll likely work with ITVX too. At the time of writing, the full ITVX app, including access to Premium content, has rolled out for the following devices:
Android Phone and Tablet (5.0 Lollipop or later)
Android TV
iPhone and iPad (iOS or iPadOS 12.2 or above)
NOW Smart Stick and Box
Samsung Smart TV (2016 or newer models)
Sky Glass and Sky Stream
Support for remaining devices and other smart TV platforms (Freesat, Freeview Play, and YouView-ready sets, for instance) should be available in the coming days as ITV moves towards the final roll-out phase.
If you haven't received the update yet, you can get an idea of what's to come by visiting the official ITVX website, itv.com, via the latest version of Chrome, Firefox, or Safari browser on your computer.
And in case you're wondering how to install and activate ITVX on your eligible device, be sure to check out our step-by-step guides.
BritBox on ITVX F.A.Q.
1. Is BritBox going away?
ITV assures that Britbox will exist as a standalone streaming service that current subscribers can continue to enjoy as before. That doesn't come as a surprise, considering BritBox offers its services in other countries where ITVX doesn't, including the United States.
However, keep in mind that all your favourite BritBox shows are gradually migrating to ITVX, so you'll eventually have to switch to ITVX Premium to watch them.
2. Is the entire BritBox library available through ITVX Premium?
The answer is yes. You can access all BritBox UK content on ITVX ad-free with an ITVX Premium subscription. In fact, some BritBox originals are also available to stream at no cost on ITVX's free tier.
3. Is subscribing to BritBox worth it right now?
Not really. A monthly and annual Britbox and ITVX Premium subscription in the UK will cost you the same. However, the latter offers additional shows, documentaries, and box sets from content providers other than BritBox.
And unlike BritBox in the US and Canada, the UK version doesn't have any 4K content, which puts its streaming quality on par with ITVX's current limit to 1080p Full HD. Both BritBox and ITVX Premium allow up to four simultaneous streams at a time.
4. Should I cancel my BritBox subscription?
If you still have months before your annual BritBox subscription expires, there's no hurry to cancel it, as nothing significant has changed with ITVX.
However, those who've already signed up for ITVX Premium can cancel their BritBox subscription by heading to britbox.co.uk/account and then Manage Subscription.
5. Can I transfer my watch history and saved shows on BritBox to ITVX?
No. ITV currently doesn't offer any ways to transfer your BritBox watch history and favourites list to ITVX. Instead, you'll have to add your favourite BritBox shows to your ITVX list manually.
Conclusion
Here we conclude this informative article on all the tidbits regarding BritBox on ITVX. Hopefully, it has cleared your confusion around the overlapping between the two ITV-funded streaming platforms.
If you already have a BritBox subscription, you may continue using the standalone BritBox app alongside the free ITVX tier to enjoy the best of both worlds. Alternatively, you can switch to ITVX Premium once and for all for a consolidated experience. In case you still have doubts, we're here for you.