The previous and current-gen Xbox consoles are more than just gaming machines. Since the dawn of the original Xbox One in 2013, Microsoft has focused on building a unified ecosystem for all one's entertainment needs.
Besides an enormous games library, Xbox offers access to various streaming apps so users can enjoy films and telly shows on their big screen via the same central media hub. In fact, UK TV broadcasters such as BBC and Channel 4 embraced the Xbox systems long ago alongside the big streamer giants like Disney+, Netflix, Apple TV+, and Prime Video.
So, it only seems logical for ITV to roll out their new video-on-demand app, ITVX, for Microsoft's currently supported Xbox lineup to expand the user base. You're most probably eager to try it on your own console, which explains your presence.
The good thing is you're at the right place, as this guide shows you how to get ITVX on Xbox, including the previous-gen One, One S, One X, and current-gen Series X and S models.
Requirements
First, let us give you the good news: You don't need an Xbox Live Gold subscription to access ITVX on Xbox. However, you must be logged in to the Xbox Live network to download and use ITV's all-new streaming app on your console.
You'll also need to connect your Xbox to the internet over wired Ethernet (recommended) or a 5 GHz Wi-Fi access point. While ITV is quite vague about speed requirements, a 10 Mbps (or higher) broadband connection should be good enough for uninterrupted live and on-demand streaming. ITVX's streaming quality still tops out at 1080p Full HD, after all.
One more thing you need to do is register for an ITV account. It only takes a few moments and is free. You'll need the account to activate ITVX on Xbox and unlock its full potential, including access to the complete catalogue of box sets and films, 30 days' worth of catch-up episodes from your favourite ITV programmes, live TV channels, etc.
To create your ITV account, go to itv.com/watch/user/register from your browser and provide your email, password, and personal details following the on-screen prompts. By the end of the registration process, ITVX will send you a mail to your email address, which will be necessary to verify your account.
Since ITVX, at its core, is an advertisement-funded platform, you can enjoy most of its content without paying for the Premium tier. Though if you find the occasional ad breaks annoying and want access to thousands more hours of content from BritBox and other providers, you can pay for the subscription monthly or annually.
Similar – ITVX on Philips Smart TV
How to Install ITVX on Xbox?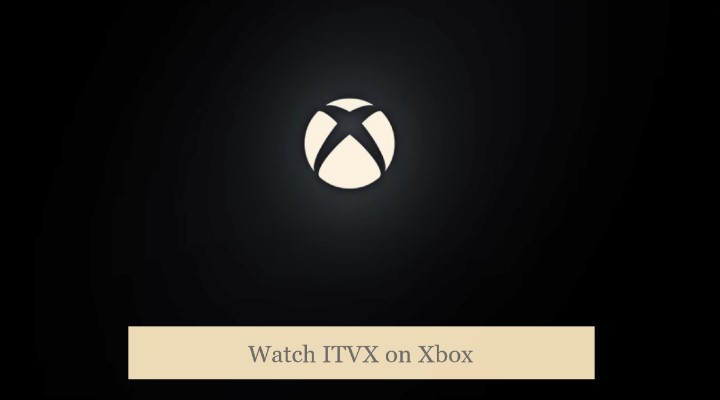 With the basic requirements out of the way, let's begin with getting the ITVX app on your Xbox One or Series X|S console. ITV has recently rolled it out as an update to the former ITV Hub catch-up app, so it should be easy to find on the Microsoft Store. Simply follow the instructions corresponding to your Xbox model below:
Steps to Install ITVX on Xbox One / One S / One X
From your Xbox Home dashboard, navigate to the Store tab using your controller.
Scroll down the Microsoft Store page, highlight the Apps tile, and press the A.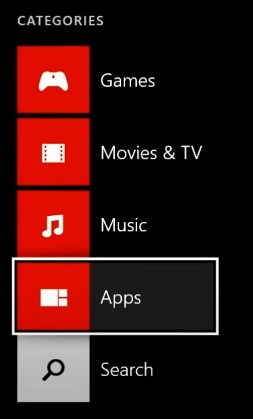 Select Search apps on the next screen, type "ITVX" using the virtual keyboard, and pick the matching app in the results.
The following page should present you with the ITVX app description and screenshots. There, highlight the Get button and press A on your controller. After that, click the green Install.
After the installation, you can Open ITVX directly from the Store page. Alternatively, press your controller's Xbox button to return to your Home dashboard and click the "My games & apps" tile, from where you can find and launch the ITVX app in the "Apps" category.
Steps to Install ITVX on Xbox Series X / Series S
While on the dashboard, press the glowing Xbox button on your Series X|S Wireless Controller.
Navigate to the bottom of the overlay menu, highlight the Microsoft Store app icon, and press the A.
On the Store's Home page, scroll down and click the Search Use the on-screen keyboard to type in "ITVX", then choose the app from the suggestions.
Select Get on the ITVX app page and press A on your controller. Similarly, click the Install.
Once installed, head to "My games & apps" from your Xbox Home dashboard. Then, scroll down to the Apps list and select the ITVX app to launch it.
Note: If you previously had the ITV Hub app installed on your Xbox One/S/X or Series X/S machine, it should auto-download the ITVX update. You can also Update the app manually from the Microsoft Store.
Guide to Activate ITVX on Xbox
Provided you've registered for an ITV account and successfully installed ITVX on Xbox One or Series X/S console, proceed to the activation process. You can follow these easy steps to sign into the ITVX app on your Xbox:
Open the ITVX app from your Xbox dashboard or the "My games & apps" menu.
Select the Settings (cog) icon in the left sidebar, then click "Sign in".
Choose "Sign in using the on-screen keyboard" and enter your ITV account details (email and password) to log in.
If you find it difficult to type your login credentials using the controller, go back to the previous page and select "Sign in on another device"
This option will generate a pairing code and give detailed instructions to sign in using your phone, tablet, or computer. It involves the following steps:
Visit itv.com/watch/pair from your browser and sign into your ITV account.
Enter the pairing code generated by the ITVX Xbox app and click Continue.
The Xbox game consoles are among the first devices to receive the full ITVX experience, which includes access to the new live TV channels and all Premium content. Once you've activated the app with your ITV account, sit back, relax, and enjoy streaming the latest series drops and blockbuster films on the big screen.
Wrapping Up
This is how you get ITVX on Xbox One, Series X, and S consoles; ITV's new ad-supported streaming service for UK residents, with more new exclusive shows for FREE than the likes of iPlayer, All 4, My5, or UKTV Play.
Upon installing and activating ITVX on Xbox, you'll have access to a massive, ever-changing on-demand library of box sets and movies spanning 10,000+ hours of content at your fingertips – and even more when you opt for ITVX Premium.