If you love the speed, thrilling overtakes, and roaring engines of high-octane racing, you must be a fan of NASCAR.
The National Association for Stock Car Auto Racing, also known as NASCAR, is one of the most popular motorsports in the world, where drivers race against each other on oval tracks at speeds of over 200 mph. NASCAR isn't just a sport but a culture, with millions of loyal fans who follow their favorite drivers and teams.
But how do you watch NASCAR on LG TV? Can you dial into the coverage for free? Don't worry – we have the answer. The following guide will show you how to watch this year's biggest NASCAR races live on your big screen through various streaming mediums, so you'll never miss a lap of the action. Buckle up and get ready to enjoy NASCAR on LG Smart TV like never before.
Where to Watch NASCAR on LG Smart TV?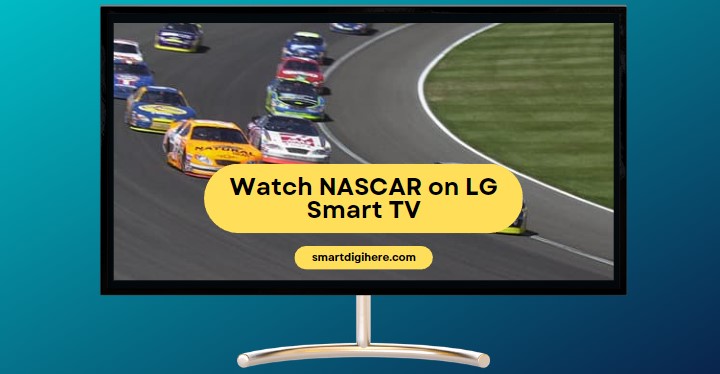 The broadcasts rights for NASCAR in the United States are split between Fox and NBC, with the races airing across four channels. It includes your local FOX and NBC affiliate stations, FS1 (FOX Sports 1), and USA Network. FS2 and CNBC offer overflow coverage during weather delays.
Both networks sometimes broadcast practice runs, qualifying sessions, and local races. Fox and NBC share the coverage of the NASCAR Cup and Xfinity Series, while the former has exclusive rights to the NASCAR Gander RV & Outdoor Truck Series. The K&N Pro Series East and West, Whelen Modified Tour, and PEAK Mexico Series are broadcast exclusively on NBC's channels.
If you pay for a cable or satellite plan and want complete NASCAR coverage, you must have access to the channels highlighted above. Don't have one? Not a problem, as we'll discuss plenty more ways to watch NASCAR on LG TV without cable.
Watch NASCAR on LG TV Without Cable
Basic cable networks aren't limited to traditional TV providers now that streaming is more prevalent than ever. You can get a FuboTV, Hulu + Live TV, Sling TV, or YouTube TV subscription to watch NASCAR live streams (and a dozen other sports) online on your LG Smart TV. Below are your options:
Sling TV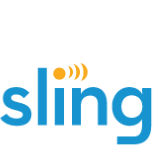 Let's start with the pocket-friendly streaming television bundle to stream the NASCAR races on your LG TV, and that's none other than Sling. The base Sling Blue tier gets you over 35 channels, including all the NASCAR broadcasters: FOX, FS1, NBC, and the USA Network.
Additional benefits are 50-hour DVR storage and up to three device streams. New users also get a 50% discount on their first billing month.
One downside is that Sling TV streams the FOX and NBC stations in a handful of markets, which include Chicago, Dallas, Los Angeles, New York, Philadelphia, San Francisco, and Washington. You can, however, use a digital antenna to catch the local broadcast signals and access the channels seamlessly within the Sling TV app on your LG Smart TV.
Video: Watch Local Channels for FREE on LG Smart TV's with Sling!
Hulu + Live TV
With FOX, NBC, FS1, the USA Network, and 80+ other popular networks, Hulu + Live TV is another fantastic choice for watching NASCAR and other motorsports events on your LG TV. Then there's unlimited DVR storage for times when you want to record the races for later viewing – and up to two simultaneous streams.
As the bundle name suggests, Hulu + Live TV also includes ad-supported access to the regular on-demand Hulu library, Disney+, and ESPN+ streaming catalogs. You're getting a bang-for-the-buck deal here.
YouTube TV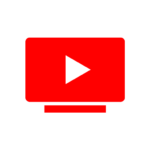 If your love of sports extends beyond NASCAR and Formula One, YouTube TV is worth considering. Its 100+ channel lineup includes all the NASCAR-airing channels and other premium sports networks like ESPN, home to Formula 1 coverage in the US.
Like Hulu, the Base Plan also includes unlimited cloud storage for live TV recordings, but you gain one extra concurrent screen, three in total. You can create up to six user profiles on YouTube TV, making it ideal for larger households.
FuboTV
Anyone searching for a full-fledged cable alternative will find FuboTV's massive channel lineup compelling.
It has three plans, and even the base "Pro" package features an assorted mix of over 130 channels. Of course, that includes your local FOX and NBC stations (available in most markets), FS1, and the USA Network – so you'll be able to catch every NASCAR race this season.
Moreover, the plan allows 1000-hour DVR and simultaneous live TV streaming on up to ten compatible devices on the same network (three on the go).
Watch NASCAR on LG Smart TV with Peacock
If you don't have the budget to get a costly live TV subscription for watching NASCAR, you can subscribe to Peacock Premium. It's a low-cost option that streams the NASCAR on NBC races for the second half of the season.
You can catch all the NASCAR races that air on NBC this season live and on-demand on Peacock, including the last six races of the Playoffs. The service also has pre and post-race shows, meaning you can enjoy the full-fledged race day experience.
Peacock is also great for other motorsports, including most IndyCar Series races, IMSA SportsCar Championship, and SuperMotocross World Championship. Plus, you get access to its sizeable collection of movies, shows, and documentaries when there are no races.
All the above apps/services natively support webOS-enabled LG Smart TVs. However, you may not find some on the Content Store if you own an older model. Make sure your LG TV supports the app before signing up for the subscription.
Can You Watch NASCAR on LG TV For Free?
You sure can if you set up a digital over-the-air antenna with your LG TV and tune it to pick up your local FOX and NBC affiliates. In fact, 20 races from the 2023 NASCAR Cup Series are airing on the broadcast networks. But before you pull the trigger, verify if you can get the channels in your area using FCC's DTV Reception Maps Tool.
If not going the antenna route, your options for streaming the NASCAR live on LG TV at no cost are limited to FuboTV and YouTube TV free-trial promotions. Provided you get creative with email addresses and virtual payment methods and remember to cancel before the trial expires, you could utilize the weekly trial periods indefinitely.
Tubi is another free, ad-supported streaming platform where you can catch Fox's NASCAR coverage, but that won't get you live races – only on-demand replays.
Related Articles
Final Lap
With the NASCAR Cup Series well underway, fans are looking forward to every race in the coming weeks. Everyone deserves to enjoy them on the big screen, including you LG TV owners out there. Well, now that we've shown you all the viable ways to watch NASCAR on LG TV through this guide, waste no time and get in gear for the upcoming big race!