FOX Sports is a collection of sports-focused television channels owned by Fox Corporation. It offers a diverse range of sporting events, including football, baseball, racing, hockey, collegiate athletics, international soccer, and mixed martial arts. Aside from live games, FOX Sports also provides sports news, in-depth analysis, and feature shows.
Whether you're an NFL, MLB, NASCAR, or FIFA fanatic, there have been plenty of times you've found a reason to tune into FOX Sports 1 (FS1) and 2 (FS2) and its many sister channels. But with the increasing prices of pay-TV contracts and the emergence of streaming, many of you wonder if it's possible to watch Fox's sports broadcasts without cable.
The good news is that you can! If you have an LG Smart TV, that is. Since you're here reading this, odds are you have one in your living room. This guide highlights some viable ways to stream FOX Sports on LG Smart TV, so keep reading to learn more.
Is the FOX Sports App Available for LG TV?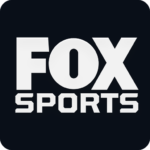 The FOX Sports app is a TV Everywhere platform where Fox live-streams most of its acquired sports events for viewers on the go. Plus, it offers on-demand recaps and highlights alongside personalized news and real-time game alerts from your favorite leagues and teams.
Although it's technically "free" to download and use, the FOX Sports app requires logging in with your existing TV provider and demands FOX and FOX Sports channels as part of your pay-TV subscription package.
Besides phones, tablets, and computers, it's also available for home media streaming devices, including Android TV, Apple TV, Fire TV, Roku, and Smart TVs from Samsung and Vizio. Sadly, at the time of writing, there's no native FOX Sports app for LG webOS Smart TVs.
Despite the unavailability, your options for watching FOX Sports on LG TV remain versatile, thanks to the many streaming television services on the webOS platform. We'll shine some light on more of that in the following section, but first, here's an alternate method to streaming from the FOX Sports app on an AirPlay-enabled LG TV.
Recommended Reading: FOX Sports App or Live Stream Not Working (Easy Fixes)
Using AirPlay to Watch FOX Sports on LG Smart TV
The FOX Sports app for iPhones (iOS 14.0+) and iPads (iPadOS 14.0+) allows casting select sports events on compatible screens via AirPlay or Chromecast.
LG doesn't yet make TVs with Chromecast built-in, but they support AirPlay 2 on some UHD, OLED, and QNED models manufactured in 2018 or later, running webOS 4.0 or newer. Check out this official post from LG Support to verify whether yours is AirPlay-enabled.
Have an Apple device and a compatible AirPlay-enabled LG TV? You're in luck. Once you get FOX Sports from the App Store on your iPhone and iPad and sign in with your cable, satellite, or streaming (see below) TV provider details, you're off to go.
Ensure your iPhone/iPad is on the same Wi-Fi network as your LG TV.
Launch the FOX Sports app from the Home Screen.
Select the live or on-demand stream you wish to cast.
Tap the Cast icon in the in-app player.
Choose your AirPlay 2-enabled LG TV from the list.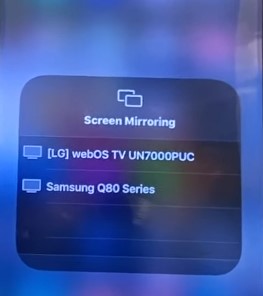 Casting from the FOX Sports app is a straightforward way to enjoy Fox's sports broadcasts on your LG TV. Now watch your favorite sporting event, highlights, or news directly on your big screen. You can even use your iPhone or iPad as a remote for playback and volume controls! To stop AirPlay, tap the Cast icon and then Disconnect.
Android phone and tablet users are better off using a Chromecast dongle with their LG TVs. Else, they can get an Android TV box that officially supports the FOX Sports app.
Watch FOX Sports on LG Smart TV with Live TV Apps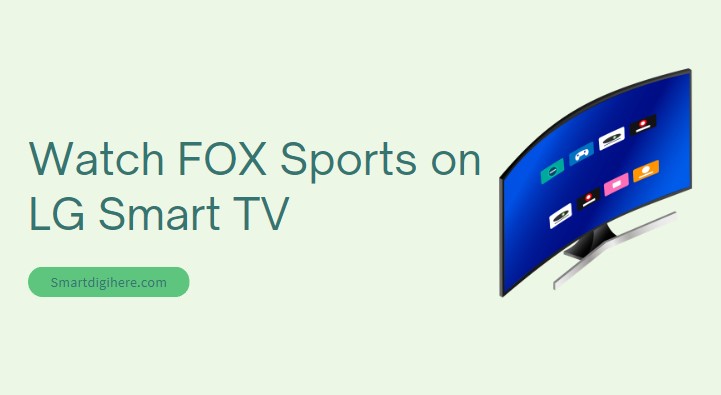 LG webOS TVs support many live TV streaming services, including FuboTV, Hulu with Live TV, Sling TV, and YouTube TV.
All the following options offer zero-commitment subscription packages carrying the top US entertainment, sports, and news networks, including the FOX Sports channels. They also provide DVR and multiroom facilities like traditional cable/satellite providers. Below we'll go through the options one by one:
FuboTV
FuboTV's base Pro plan features 140+ channels, 1000 hours of cloud storage for DVR, and allows for streaming on up to ten home devices simultaneously. It covers FOX Sports 1, 2, and BTN (Big Ten Network) alongside other essential sports networks.
A tier above is the Elite and Premier plans, which not only include more premium channels but also give you access to FOX Sports and its sister channels in 4K. For those wondering, Fox broadcasts select sports events in Ultra HD, essentially upconverted from a native Full HD (1080p) feed.
The International Sports Plus add-on includes FOX Soccer Plus, offering live coverage of world-class soccer tournaments, including the Bundesliga, European World Cup Qualifiers, and Copa Libertadores.
[Compatible with 2018 and newer LG Smart TVs with webOS 4.0 or higher]
Hulu with Live TV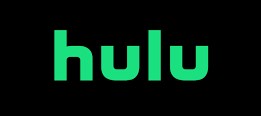 The Hulu + Live TV streaming bundle doesn't give you fancy features like 4K, but it does include FS1, FS2, BTN, and your local FOX affiliate station in its 85+ channel lineup. You can also record live TV with unlimited DVR and access Hulu's on-demand library, along with the ones of Disney+ and ESPN+ streaming services.
[Compatible with all LG Smart TVs with webOS 3.5 or later, with support for select models with webOS 3.0, e.g., UH61, UH76, UH77 series}
Sling TV
The Sling Blue subscription is your cheapest ticket to watching FOX Sports 1 on your LG TV, even ignoring the 50% discount promotion Sling TV occasionally runs for new users. The plan includes 35+ channels, offers cloud storage for 50 hours of live TV recording, and allows for up to three device streams.
The Sports Extra add-on for Sling Blue gets you FS2 and BTN with more baseball, basketball, and football from MLB Network, NFL RedZone, Pac-12 Network, and beIN Sports.
[Compatible with 2016 and newer LG Smart TV models running webOS 3.0 or above]
YouTube TV
Lastly on this list comes YouTube TV with its 100+ channels, unlimited DVR, and three device streams with up to six individual profiles per household. Its only Base Plan carries FOX Sports 1 and 2 and Big Ten Network, plus all the other sports channels you likely tune in to. It's worth noting that FOX Soccer Plus is available with the Sports Plus add-on.
For select sporting events that Fox air, YouTube TV provides real-time stats and key plays view, making it easier to catch up with the live game. And with the 4K Plus add-on, you can unlock ultra-high-definition viewing experience on select FOX Sports broadcasts.
[Compatible with 2016 and later LG Smart TVs with webOS 3.0 or newer]
Steps to Download Live TV Apps on LG webOS TV
All the above streaming television apps are downloadable from the LG Content Store. Here's how the process goes on newer webOS versions:
Press the remote's Home button, scroll down the Home dashboard, and select Apps.
In the Content Store, use the Search function (magnifying glass icon at the top-right corner) to find the live TV app (e.g., Sling, YouTube TV) you want to download.
Hit Install on the app description page and wait for the download to finish.
Once downloaded, open the streaming app from the Apps row of your LG TV's Home dashboard or ribbon menu and follow the on-screen instructions to sign up and log in.
Upon successful activation (which typically requires you to visit a site from another device and enter a multi-digit code shown on your screen), go to your preferred app's channel guide and start streaming the FOX Sports channel.
Also Read: Watch Super Bowl on LG Smart TV
Final Words
That's how you watch FOX Sports on LG Smart TV. To summarize, this guide has discussed the FOX Sports streaming app and the best options to stream Fox's sports networks on webOS-powered LG Smart TVs without cable.
Experience the top soccer, baseball, and college sports events on your LG TV with FOX Sports 1 (FS1), with world-class competitions like the FIFA World Cup, MLS, CONCACAF Champions League, regular-season MLB games, and highly anticipated NCAA football and basketball games.
FOX Sports 2 (FS2) brings you overflow coverage of adrenaline-fueled sports like UFC and Supercross and broadens its airing of top sporting events, including soccer, NASCAR practices and qualifying races, and college basketball games, plus news, discussions, and expert analysis post-game.