The football season is here, with the AFC (American Football Conference) and NFC (National Football Conference) champions pitted against one another in the anticipated showdown and the conclusion of the NFL 2022 season: Super Bowl LVII. The result of the 2023 Big Game determines the league champion and the hoister of the Lombardi Trophy.
In recent years, streaming services have generated more viewership for sports events than traditional means. One good thing is that you won't miss out on watching the Super Bowl if you don't pay for a cable or satellite TV contract. You can stream the game in up to 4K HDR quality on your LG Smart TV over the internet.
Whether you're looking forward to cheering for your team, catching the half-time performance, or just tuning in for the commercials, you can watch Super Bowl on LG Smart TV by following this guide.
What Channel's Airing the Super Bowl 2023?
As per the three-year cycle between NFL's three US broadcasting partners, CBS, NBC, and Fox, the coverage rights to Super Bowl LVII go to Fox.
Fox has affiliate stations scattered across the States, offering nationwide over-the-air coverage of the prestigious football event. The FOX channel is where viewers can tune into the English coverage, whereas Fox Deportes covers the Super Bowl with Spanish commentary.
You can watch the Big Game and later prime-time NFL games on your LG TV connected to a digital OTA antenna, assuming you live within range of an affiliate station broadcasting the FOX channel. Perhaps that isn't how you may want to experience the 2023 Super Bowl on your big screen, so move on to the following section.
How to Stream Super Bowl on LG Smart TV Online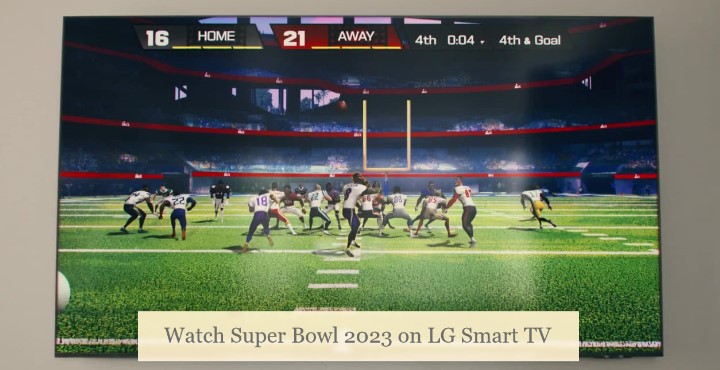 If you don't want to rely on a TV antenna or sign a costly cable/satellite television contract to tune into Fox's coverage of the Super Bowl 2023, your best bet is streaming the event online. In fact, many US-based streamer apps can give you access to the live and on-demand broadcast of the game. Here are the ones you can get on your LG Smart TV:
fuboTV (Watch for Free)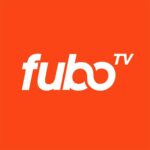 Although slightly pricey, even the base Pro plan on fuboTV offers access to 140+ channels, covering hundreds of American sporting events. It includes FOX, meaning you'll be able to catch the Super Bowl LVII and a lot more on your LG TV.
The package also features 1000-hour recording and allows simultaneous streaming on up to ten devices on the same network. Those interested in watching the Super Bowl with Spanish commentary can opt for the more affordable fubo Latino plan instead, which includes the Fox Deportes channel.
The benefits of going with fuboTV's costlier Elite or Ultimate package extend to 4K coverage. So if you want to watch Super Bowl 2023 at the highest-possible fidelity on your LG Smart TV, you may want to subscribe to one of those plans.
Fortunately, new users can sign up for a 7-day free trial on fuboTV, tune into Fox's Big Game coverage, and cancel their subscription, essentially having to pay nothing.
The fuboTV app is available for most LG Smart TV models manufactured in 2018 or later, running webOS 4.0 or above.
Hulu + Live TV
Streaming giant Hulu's over-the-top live TV service carries 85+ top channels of different genres, with sports being the most prevalent. Besides the Super Bowl 2023, you can tune into the other NFL primetime games on CBS, ESPN, and NBC via Hulu.
The base Hulu + Live TV plan, apart from complimentary access to Disney+ and ESPN+ streaming services, provides unlimited cloud storage for recording and allows watching on up to two screens concurrently.
Hulu is compatible with LG Smart TV models dating to 2016 models running webOS 3.0, so you should be able to get it from the Content Store.
Sling TV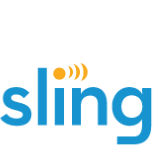 If all you care about is watching the 2023 Super Bowl, Sling got you covered. The affordable Sling Blue plan gets you around 40 channels, including FOX (in available markets), plus 50-hour DVR storage and multi-room streaming across three devices.
Like Hulu, the Sling app works on all LG Smart TVs (2016 or newer) running webOS 3.0 or above. Those who own a 2020 (or recent) model can connect a digital antenna and tune into local channels directly from the Sling app's channel guide, including CBS, FOX, and NBC, for additional pro football coverage.
YouTube TV
YouTube's live TV streaming service has 100+ channels, including CBS, FOX, ESPN, and NBC. So you can expect more than just Super Bowl coverage with the Base plan on YouTube TV. Like fuboTV, there's also a Spanish plan which includes Fox Deportes alongside 25+ popular Spanish-language channels.
Both YouTube TV plans let users stream on up to three simultaneously. Additionally, subscribers get unlimited DVR, so they can record every football game and more for watching later on demand.
With the 4K Plus add-on, you can also access the FOX 4K channel and watch the Super Bowl LVII at a crisp quality, provided you have a compatible LG Smart TV and a high-speed internet connection (25 Mb/s or faster).
Assuming you own a 2016 or newer LG TV model running webOS 3.0 or above, you can get the YouTube TV app from the LG Content Store.
Similar Articles
Steps to Watch Super Bowl 2023 on LG Smart TV
Now that you know which streaming services are offering Super Bowl LVII coverage, use these instructions to stream the event on your LG Smart TV:
First, download one of the mentioned streaming apps on your LG webOS TV. To do that, press the Home button on the remote to open your TV's Home dashboard, scroll down to your app list, and click Apps.
On older webOS TVs, select Content Store in the Home ribbon menu.
Next, select the Search or magnifying glass icon at the upper right-hand side, enter the name of the streamer app (e.g., fuboTV, Sling), and pick it in the results.
On the app's description and preview page, click the Install button. The app should begin downloading.
Return to your LG TV's Home menu and open the streaming app you just installed.
Follow the on-screen prompts to sign in. It usually involves going to a website from another device like your phone or computer and entering a code shown on the TV screen.
Register for an account on the service you've selected to stream Super Bowl from, and proceed to pay for the required subscription.
You'll need to enter your payment credentials when signing up for a free trial, but you can opt-out anytime from your account settings. Otherwise, the service will charge you the full price for the chosen subscription plan after the trial runs out.
Once you successfully log into the fuboTV, Hulu, Sling, or YouTube TV app on your LG Smart TV with an account and active streaming television plan, you're all set! On game day, simply launch your streaming app and click on the Super Bowl stream featured on the Home page, or tune into FOX from the app's channel guide.
Watch Super Bowl 2023 on LG Smart TV Outside the US
The Super Bowl, although predominantly a major American sporting event, has become a global phenomenon with millions of viewers worldwide, especially with the jaw-dropping, star-studded half-time shows and multi-million-dollar commercials. Here are the options for streaming the 2023 Super Bowl on an LG Smart TV in Canada and the United Kingdom:
Where to Watch Super Bowl LVII on LG Smart TV in Canada
DAZN, the sports-focused streaming service that provides live and on-demand access to a variety of sports events, has exclusive streaming rights to NFL in Canada. By signing up for a monthly DAZN subscription, you'll be able to tune into the 2023 Super Bowl without a cable or satellite connection.
Supported LG TV models include 2016 models (webOS 3.0) up to the newest ones running the webOS 22 and above.
Where to Stream Super Bowl 2023 on LG Smart TV in the UK
With one of the prime British TV broadcasters, ITV, closing a three-year deal with NFL, they've obtained the exclusive coverage rights to the 2022 NFL season's climax, Super Bowl LVII, in the United Kingdom. You can stream the Big Game on your big screen via ITVX, ITV's brand-new ad-supported streaming alternative.
Any LG Smart TV running webOS 3.0 or above supports ITVX. We recommend checking out our guide to ITVX on LG Smart TV for further installation and activation instructions.
Final Words
Above, we've described how to watch Super Bowl on LG Smart TV. As you can see, you don't need cable to tune into the biggest game of the year and the exhilarating end to the NFL 2022/23 season – there are, in fact, several options for live-streaming the Super Bowl online in the States.
With the following live TV apps, you'll also get access to other American channels carrying live sports, so it's a win-win situation across the board.