Are you ready for the biggest game of the year? Super Bowl LVII is just around the corner, and the excitement is palpable! But what's a game without a great viewing experience? That's why we've put together this comprehensive guide to help you watch Super Bowl on Vizio Smart TV.
Whether you're a die-hard NFL fan or just tuning in for the half-time show, we've got you covered. By following this guide, you'll be able to enjoy the game in no time. So, grab snacks and drinks, gather your friends and family, and get ready to experience the ultimate in-home viewing.
Don't have a cable or satellite connection? Don't worry! We'll make sure you don't miss a single play of Super Bowl 2023 on your Vizio TV.
Where to Watch Super Bowl on Vizio Smart TV?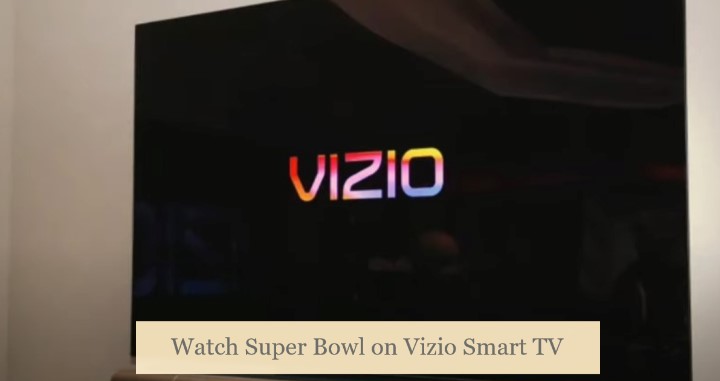 Gone are the days when the only way to watch the Super Bowl was through a traditional cable or satellite television provider. Today, with the rise of streaming platforms, more and more people are cutting the cord and turning to subscription-based apps for their content cravings, including sports. And the Super Bowl is no exception.
One significant advantage of streaming the Big Game over the internet is flexibility. You can watch the game live or on your own schedule, on a wide variety of compatible devices, and without any long-term commitments.
On traditional broadcast television, Fox, one of the NFL's three partner networks, is at the broadcasting helm of the 2023 Super Bowl in the United States, with Kevin Burkhardt and Greg Olsen being the two play-by-play announcers, joined by sideline reporters Andrews and Rinaldi. Fox Deportes is to simulcast the championship game with Spanish commentary.
So, if you're a Vizio Smart TV owner looking to stream Super Bowl 2023 on FOX (or Fox Deportes), you're in luck. Several popular streaming live TV providers offer contract-free monthly subscription plans, allowing you to watch the game on any smart device, including Vizio SmartCast TVs.
Some of the options include Sling TV, YouTube TV, Hulu + Live TV, and fuboTV. A few of these providers also offer a free trial period, so you can essentially watch the Super Bowl for free before committing to the subscription. Here's more about them in detail:
Sling TV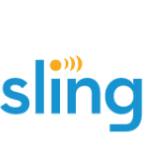 Let's start with the cheapest option of the bunch. Sling TV offers an affordable solution for those looking to stream Super Bowl 2023 on a budget.
The provider's two monthly plans, Sling Blue and Sling Orange + Blue, the most cost-effective streaming television plans in the market, allow subscribers in select DMAs across the nation (designated market areas) to live-stream their local FOX (and NBC) channels.
One of the best things about Sling is its Blue plan. Not only is it cheap, but it also offers up to 40 channels, which includes FOX, where Super Bowl 2023 is to air. Additionally, you get 50 hours of DVR storage, meaning you can record the game and watch it later. Moreover, the plan allows for streaming on up to three compatible screens, including your Vizio Smart TV.
The Sling TV app is available for 2016 and newer Vizio SmartCast models. You should already find it in your SmartCast app catalog.
Related: Stream Super Bowl on Sony Smart TV
YouTube TV
If you're looking for a comprehensive streaming package that includes all the top American sports networks and entertainment channels, YouTube TV's Base plan, albeit costlier than Sling, is an excellent option.
It provides access to over 100 channels, including FOX, which, of course, is where you can watch this year's Super Bowl. Further, the plan offers several features that make it an ideal choice for streaming the game. You can get Fox Deportes with the Spanish Plus add-on or the standalone, more affordable Spanish plan.
With YouTube TV's Base or Spanish plan, you'll have unlimited DVR storage, meaning you can record the game and watch it later at your convenience. Additionally, it allows you to stream on up to three devices simultaneously so you can share your Big Game experience with friends and family.
If you want to take your Super Bowl viewing to the next level, YouTube TV also offers a 4K Plus add-on. It upgrades your video quality to 4K, the highest resolution currently available, making the live broadcast look incredibly sharp and detailed on your Vizio Smart TV.
Hulu + Live TV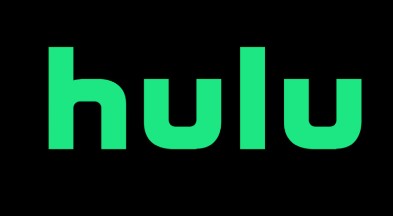 Hulu + Live TV's 85+ channel lineup carries FOX, CBS, NBC, ESPN, and NFL Network, making it an excellent streaming TV option offering more than just the 2023 Super Bowl. Aside from hundreds of other sporting events, you can expect comprehensive coverage of the next NFL season.
Like the previous two, the Hulu + Live TV plan bundles unlimited cloud storage for TV recording and allows for up to two screens. You even get complimentary access to Hulu and Disney Plus' premium on-demand catalog and additional live and on-demand sports streams from ESPN Plus. It's a bang for the buck deal all around.
Hulu supports VIZIO SmartCast models released in 2016 or later. You can find the app pre-loaded on the Home Screen within your apps row.
fuboTV (Free)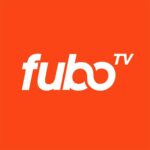 The final option on this list is fuboTV, where you can watch Super Bowl LVII live on your Vizio Smart TV. This sports-focused live TV service has three channel packages: Pro, Elite, and Premier plans. All of them include FOX and other NFL partner networks.
The Pro package starts with 140+ channels, Cloud DVR (1000 hours), and the Unlimited Screens add-on that allows for simultaneous viewing on up to 10 devices at home. The Elite and Premier plans offer 4K streaming on compatible Vizio SmartCast 4K TVs (2016 and newer models).
Alternatively, you can get the Latino package at a relative bargain of half the Pro's subscription cost if you're interested in the Spanish broadcast of the NFL championship game over at Fox Deportes.
FuboTV also offers a 7-day free trial to test the service before committing to a monthly plan. It's a fantastic way to watch Super Bowl 2023 on your Vizio Smart TV at no cost before deciding whether to continue.
Related: Block YouTube on Vizio Smart TV
How to Watch Super Bowl 2023 on Vizio Smart TV?
Subscribing to one of the following streaming television services is a straightforward process. You can visit the provider's official website, select your desired subscription plan, and sign up with your email and personal information.
The process is quick and can be completed within a few minutes, whether you use your mobile device or computer. Once you get the confirmation mail regarding your live TV subscription details, simply log into the streaming app on your Vizio SmartCast TV.
The best thing is that you don't need to download the required app. That's assuming you have a compatible P-Series, M-Series, V-Series, E-Series, D-Series, or OLED-Series Vizio SmartCast TV connected to the internet via Wi-Fi or Ethernet. The apps are pre-installed and updated automatically.
To access fuboTV, Hulu, Sling, or YouTube TV on your Vizio Smart TV, press the Input button on the remote and select the "SmartCast" input. Alternatively, press the Home key at the center of the TV remote. You can navigate through the App Row of your SmartCast Home screen to find and launch the live TV streaming app.
Most of these apps make logins easy with the help of secondary devices. All you have to do is follow the on-screen instructions on the app's welcome screen, which typically requires you to visit an URL from your mobile or computer web browser, enter a pairing code, and sign in with your account details.
Upon successful login, the only thing left is to head to the app's channel guide, select FOX or Fox Deportes, and enjoy the star-studded Big Game on Sunday night.
Read: Watch Super Bowl on TCL Smart TV
Stream Super Bowl LVII on Vizio TV with FOX Sports / FOX NOW
It's worth mentioning that the FOX Sports and FOX Now apps are also available for Vizio Smart TVs. You can stream the 2023 Super Bowl at up to a crisp 4K resolution via any of the following, but they don't have their own subscription plans. Instead, the apps require viewers to log in with their existing cable, satellite, or streaming TV credentials. Luckily, that includes the four live TV providers we've mentioned above.
Cast Super Bowl to Vizio Smart TV
All recent Vizio SmartCast TVs work with Apple AirPlay and have Chromecast built-in. You can download the live TV apps on your Android or iOS device, sign in, and cast the Super Bowl LVII stream on your big screen without touching the remote. It's super intuitive and only requires the devices to be on the same home network.
To cast FOX or Fox Deportes' Super Bowl stream, open the streaming app you're subscribed to on your phone or tablet, tap the channel or the promotional banner on the app's homepage, and then the Cast (TV with three waves) above the in-app player. After that, simply select your Vizio SmartCast TV from the list. The stream should begin playing within a few seconds.
The benefit of casting is that you can stream the Super Bowl via live TV providers like DirecTV Stream and Vidgo, which aren't natively compatible with Vizio's SmartCast platform yet.
To Conclude
With all the excitement and fanfare, it's easy to miss the most important question surrounding one of the most-anticipated annual sports events: How to watch Super Bowl on Vizio Smart TV? Although a few details are yet to reveal about the championship game, we've already covered where and how to stream Super Bowl LVII live on your big screen – even if you don't have cable.