The following article will show you how to Watch F1 on Smart TV.
Formula 1 is the gold standard of motorsports, with a global audience of about 445 million for the 2021 season. Every major F1 events attract staggering TV viewerships, just like the FIFA World Cup and the Olympics. Whether it's the adrenaline-rushing races or the tense rivalries between the world's best F1 drivers, FIA has ensured access to the TV broadcast.to almost every country and territory across the globe.
Chances are you also love watching Formula 1 races as much as we do, but figuring out how to stream F1 live on Smart TV can get confusing. Luckily, we've got suggestions for some of the best streaming services you can use to watch F1 on Smart TV. Read on below to find out.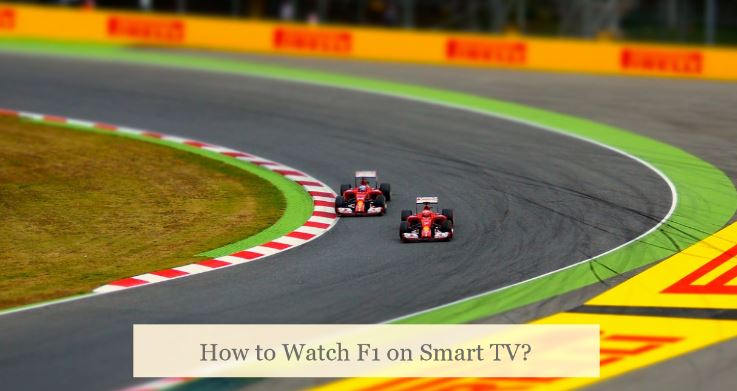 How to Watch F1 on Smart TV in the United States?
In the United States, there are no streaming services that own exclusive rights to F1, so you have several ways to catch the races online on a Smart TV. ESPN is home to Formula 1 in the country, with extensive coverage divided across different ESPN channels.
Fortunately, you don't need an expensive cable plan to get ESPN, as the sports network is now a part of various streaming television services. It includes the likes of FuboTV, Hulu with Live TV, Sling TV, and YouTube TV. Here's more in detail:
Watch F1 on Smart TV via FuboTV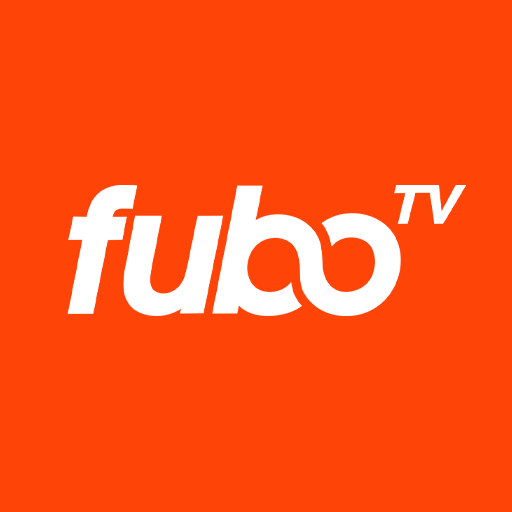 Fubo is renowned for its comprehensive, sports-forward catalog of channels, also regarded as one of the best cable TV replacements in the US. FuboTV's base and premium plans include ESPN and all its sister channels, making it an excellent choice for watching F1 races and any sports event in general.
Despite the costly subscriptions, you can enjoy a wide variety of content beyond F1 on 100+ stations, plus have access to features like cloud DVR and simultaneous streaming across ten home devices. You can try out FuboTV's 7-day free trial, within which you can cancel anytime.
Stream F1 on Smart TV via Hulu + Live TV
If you're looking for a bang-for-the-buck cord-cutter service that lets you stream ESPN's F1 broadcasts but also 70+ additional live TV channels and tons of on-demand content on your Smart TV, check out Hulu with Live TV subscription.
It's a pricey monthly plan, for sure. However, it includes access to Hulu's existing on-demand streaming library and Disney+ and ESPN+ services beyond just popular linear TV channels, bringing tons of value for the money. ESPN+, in particular, is home to everything sports-related, so you have plenty to watch.
Watch Formula 1 on Smart TV via Sling TV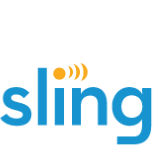 Another popular streaming television service among cord-cutters is Sling TV. It's one of the most affordable solutions for American Formula 1 fans who currently don't have access to the ESPN channels. Sling Orange, the service's cheapest subscription plan, includes ESPN, ESPN 2, and ABC while priced at nearly half of what its competing rivals offer.
Yes, the total channel count is limited to 30, but you can combine Sling Orange with Sling Blue to get access to every channel from both plans at a discounted price and add Sling Extras to extend your coverage further. Like the previous two services, you can stream F1 on your Smart TV through the official Sling TV app.
Tune into F1 Races on Smart TV via YouTube TV
If you'd prefer another live TV service, you could try YouTube TV, which offers a similar selection of channels as Hulu + Live TV but at a slightly more reasonable price. Crucially, it comes with both the ESPN channels offering F1 broadcasts.
New subscribers can get a $10 discount for their first three months of YouTube TV. You may also sign up for up to 14 days of a free trial, and you can back out anytime within that period.
Use the ESPN App to Stream F1 on Smart TV
The official ESPN app isn't just for ESPN+ subscribers to access live sports and exclusive on-demand sports programming. Anyone with a cable, satellite, or streaming TV subscription can authenticate their provider credentials and stream the linear ESPN and ESPN 2 channels, where the network usually airs select F1 races.
Regardless of your TV provider, you must have ESPN included in your existing channel package. Otherwise, you won't be able to log into the ESPN app with your TV credentials.
Get F1 TV to Watch Formula One on Smart TV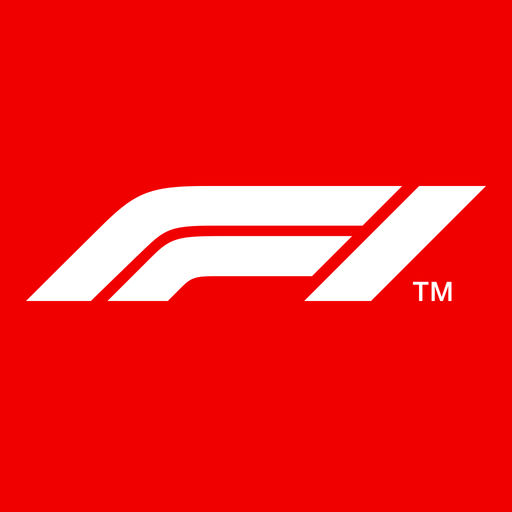 If you don't want to pay for linear ESPN channels, F1 TV is your best alternative to watch Formula 1 on your Smart TV over the internet. It's FIA's own premium streaming service, offering live and on-demand streams of all seasonal F1 races and tons of interesting real-time telemetry data alongside every session.
The F1 streaming platform offers two packages: F1 TV Access and F1 TV Pro. F1 TV Access is the basic plan, including access to highlights and replays of all F1, F2, F3, and Porsche Supercup and a rich archive of historical Formula One races.
On the other hand, F1 TV Pro gets you everything available with the basic plan and more, including live coverage of every track session for all Grand Prix and other F1, F2, and F3 events, as well as access to onboard driver cameras and team radios. It's also reasonably affordable, and the package is available in monthly and annual models.
The official F1 TV app works with Android TV, Apple TV, Amazon Fire TV, Chromecast, and Roku streaming players (model 3900X and newer). It's worth noting that F1 TV Pro offers ad-free streams and lets users choose from six commentary languages.
How to Watch F1 on Smart TV in the United Kingdom?
Sky has exclusive media rights to Formula 1 events (except for British Grand Prix) in the United Kingdom till the end of 2024, with Sky Sports F1 at the helm of the live F1 broadcasts.
If you have a Sky TV connection at your house and an Apple TV HD/4K box, you can download the Sky Go app on your Apple TV to watch every Formula One event aired on the Sky Sports F1 channel— assuming it's a part of your Sky TV package.
Alternatively, Sky Q set-top box or Sky Glass Smart TV owners who also pay for Sky Sports can tune into the live F1 coverage. And with the optional Ultra HD add-on package, they can tune in to all Formula 1 races in 4K.
If you don't pay for a Sky TV connection, NOW Sports Membership would be your next best option for streaming F1 on Smart TV. This daily/monthly pass provides access to all 11 Sky Sports channels, including Sky Sports F1. The NOW app doesn't offer 4K streams, but it's compatible with a wide range of Smart TVs and streaming devices, including:
Android TV (8.0 or later)
Apple TV HD / 4K (4th Gen or newer)
AirPlay 2-compatible Smart TVs
Amazon Fire TV Stick / Fire TV Cube / Fire TV Edition Smart TV / Soundbar
Chromecast (2nd Gen or later) / Smart TVs with Chromecast Built-in
LG webOS TV (2016 models and newer)
Samsung Smart TV (2016 models and later)
Roku Streaming Player / Roku TV
UK residents can watch the British Grand Prix on Smart TV for free via All4, Channel 4's streaming service. It also offers a curated selection of Formula One-centric programs and documentaries.
How to Stream Formula 1 on Smart TV in Canada?
In Canada, TSN (The Sports Network) broadcasts all Formula 1 races in English, while RDS does the same with French commentary.
Assuming you don't have cable, you can subscribe to TSN Direct or RDS Direct and use the TSN or RDS mobile app to cast the F1 live streams on your Chromecast or AirPlay-compatible Smart TV. Both apps are also natively available for Apple TV boxes and select Samsung Smart TV models.
Like in the US, F1 TV remains an option for Canadian Formula One fans looking to tune into the big races with on-track sessions, driver cameras, team radios, and more. You can pay for the F1 TV Pro subscription on a monthly or annual basis.
How to Watch F1 Live on TV in Australia?
Fox Sports has Formula 1 broadcasting rights in Australia, meaning you can pick up every F1 event on your Smart TV via Foxtel Now. Once you add the Sport pack to Foxtel's Essential base pack, you can stream Fox Sports' live F1 coverage on any of the following Smart TVs and streaming devices:
Hisense VIDAA-powered Smart TV (2019 and later)
LG webOS TV (2017 and newer)
Samsung Smart TV (2017 and later)
Sony BRAVIA Android TV / Google TV
Telstra TV
All Smart TVs with AirPlay and Chromecast Built-in (cast via mobile app)
Kayo Sports is another alternative for streaming not only Formula 1 races but also 50+ other sports events–- live and on-demand. It's affordable and doesn't lock you into a contract. Hence, you can cancel your subscription anytime. The service also offers a free trial for new users.
Check – Watch UFC on Smart TV
How to Watch F1 on Smart TV in New Zealand?
Kiwi F1 fans can watch every seasonal F1 race on Smart TV via Spark Sport, which also offers exclusive live coverage of cricket, soccer, rugby, American football, and basketball matches, as well as UFC pay-per-views in the country.
Spark Sport offers monthly, semi-annual, and annual subscription packages, though you can try it out for free for seven days. The streaming app is available on a wide range of Smart TVs and streaming boxes, including select LG, Panasonic, Sony, and Samsung Smart TV models, Apple TV HD/4K (Gen 4), Amazon Fire TV Stick, and Chromecast.
Finishing Up
A nice thing about Formula 1 is that it's a year-round motorsport, and there's no scarcity of events. Similarly, there's no shortage of streaming services that allow you to watch F1 on Smart TV, some of which we've highlighted in this guide.
Though if you want to access the following services outside their country or territory, you may run into pesky geo-blockers. Fortunately, you can use a VPN or Virtual Private Network service to get past the digital barriers from anywhere on Earth. They're inexpensive, easy to set up on Smart TVs and other devices, and legal to use (at least in most countries).