NVIDIA advertises its SHIELD TV range as the best media and cloud game-streaming device on the market – and that's the truth. The in-house Tegra X1 chip in the original 2015 SHIELD outperforms even the newest Android TV-based media boxes, and the AI-based video upscaling in the 2019 models works impressively. SHIELD devices put every Android TV box to shame by also providing the latest software updates.
It would have been embarrassing if the British broadcaster ITV's new streaming service, ITVX, didn't make it to the SHIELD devices. After all, ITV Hub never fulfilled the viewer's expectations, but its new revision is a lot more compelling. Fortunately, ITVX officially supports SHIELD TV, and this guide to ITVX on NVIDIA SHIELD will show you how to install and activate it.
What Does ITVX on NVIDIA SHIELD Offer?
ITVX is the new home to everything previously available on ITV Hub, including catch-ups for your favourite ITV programmes. However, it expands the on-demand library further with an ever-growing collection of box sets, TV shows, and movies.
In fact, ITVX launched with 15,000 hours of content, and nearly 66% of it is free to access with ad breaks. You can pay for the monthly or annual Premium subscription to remove the adverts and unlock the rest of the content, which includes iconic box sets and original series from ITV's BritBox catalogue and other premium content providers.
You can also tune into ITV's linear channels via ITVX on your NVIDIA SHIELD, along with an actively-changing array of themed streaming channels and live streams of the UK's trending events, including sports and news.
Hence, whether you're looking to watch the newest ITV series, catch up with the latest episode of your favourite shows, or are in the mood to pick a movie or binge-worthy box set, it's all there for you to stream for free on ITVX.
Similar Article – Activate ITVX on Firestick
Does ITVX on NVIDIA SHIELD Offer 4K Streaming?
At the time of writing, ITVX doesn't have any 4K content. The video quality goes up to 1080p and adjusts dynamically based on available network bandwidth.
However, if you have a 2019 SHIELD TV or SHIELD TV Pro connected to your 4K TV, press the Settings (☰) button on your SHIELD Remote, select AI upscaling, and set the upscale mode to "AI-enhanced". It'll intelligently upscale HD content on ITVX to your TV's native 4K resolution, resulting in a sharper image.
How to Install ITVX on NVIDIA SHIELD?
NVIDIA SHIELD TV devices with the "SHIELD Experience 9.1" update installed run on Android TV 11. Since ITV officially states support for ITVX on NVIDIA SHIELD, you can get it from the Google Play Store in a few easy steps. Below, we've shown how to do it:
First, navigate to the Apps tab on your SHIELD TV Home screen. Or, press and hold the Home button on your SHIELD remote to access all apps.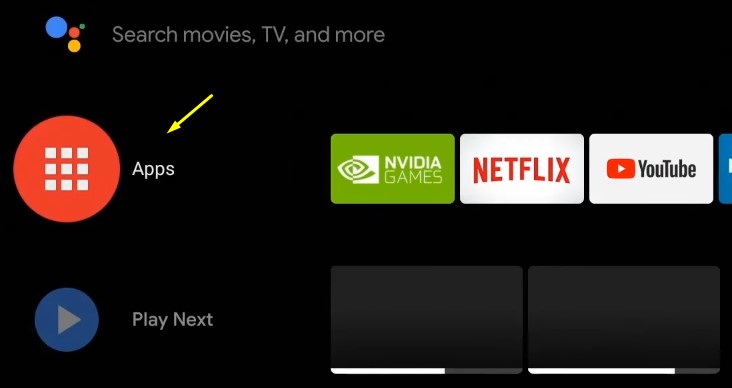 Find the Google Play Store app and launch it. You may also click "Open the Google Play store" in the top banner.
In Play Store, go up and select Search Then, search for the "ITVX" app by typing it using the on-screen keyboard.
Once you find the ITVX app and are on the description screen, click Install.
If you have the older ITV Hub installed on your SHIELD device, you'll see the Update button instead. Select it to continue.
To access ITVX, hold the Home button on your SHIELD remote and scroll down to the bottom of your "Installed apps" list. If you previously had the ITV Hub app, ITVX will take its spot.
To move the app to the top of the list, hold the Select button with the ITVX app highlighted, click Move*, use your remote's navigation ring to place it in your desired spot, and press the Select button again to save the changes.
*Instead of this option, you may click "Add to favourites" in the context menu for quick access to ITVX from the "Favourite apps" section of your SHIELD TV Home screen.
How to Activate ITVX on NVIDIA SHIELD TV?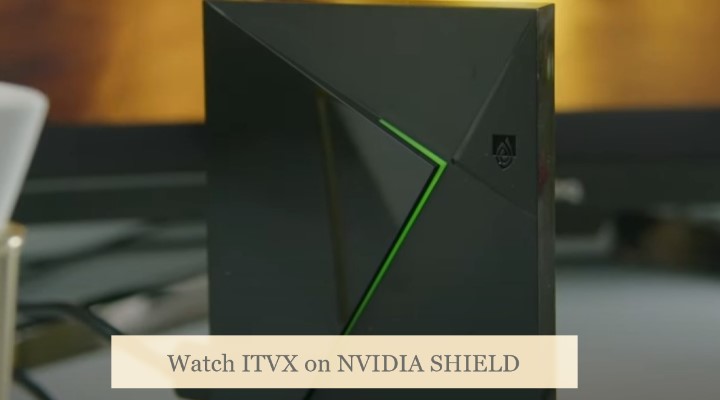 Most ITV shows, box sets, films, and live channels on ITVX are free to watch. However, you must activate ITVX on NVIDIA SHIELD by signing in with an ITV account.
Besides access to the complete ad-supported library, your ITV account will sync your content preferences, watchlists, and profiles. And if you decide to get the ITVX Premium subscription, it'll be linked to your ITV account. Registering for an ITV account is free and will only take a few minutes.
Head to itv.com from your browser, select the Account icon above, and click Register Now.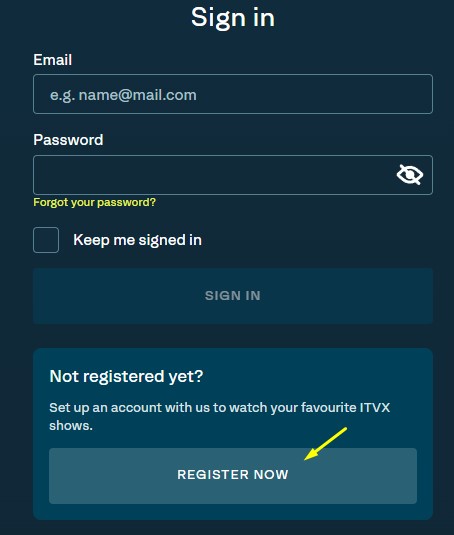 After that, follow the prompts to create your account, which involves entering your email, password, and additional details like your name, date of birth, and postcode. You'll then have to find the verification mail ITV sends to the provided email address and confirm your account creation.
Once you've created your ITV profile, you're ready to activate ITVX on NVIDIA SHIELD. Here's what you need to do:
First, launch the ITVX app from your SHIELD TV Home screen or Apps menu.
Expand the sidebar and click the Settings (cog) icon in the ITVX app.
Select "Sign in", then "Sign in on another device". It'll generate a code required for the activation.
On your phone, tablet, or computer, open www.itv.com/watch/pair in a new browser tab. Sign in with your ITV account if asked.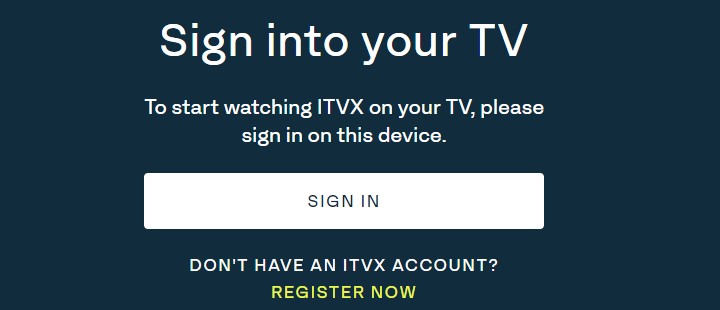 Now enter the pairing code generated by ITVX on SHIELD TV in the respective field and click Continue.
That's how easy it is to activate ITVX on NVIDIA SHIELD! You can ignore the last two steps if you sign in using the on-screen keyboard. But once you're in, you can pick a programme, box set, or movie from the Home or Categories page and start watching. For live TV channels, go to the LIVE section.
Should you wish to get the Premium subscription, navigate to the ITVX Premium section of the app and click Continue. You can then follow the on-screen instructions to subscribe, which involves going to itv.com, signing in, and clicking the "Upgrade to Premium" option.
Can I Cast ITVX on NVIDIA SHIELD TV?
NVIDIA SHIELD devices have Chromecast built-in, meaning you can cast your favourite ITV content via the ITVX mobile app or website onto your big screen. Once you make sure your phone, tablet, or computer is on the same Wi-Fi network as your SHIELD TV, simply follow these steps:
In the ITVX (Android/iOS) mobile app or website (com), choose the title or channel you want to cast to your screen and start playing it.
Tap the Cast icon in the video player, then select your SHIELD TV model in the list.
And that's it! You can use the media buttons and playback slider in the ITVX app or website player to control the playback. When you want to stop casting, press the Back button on your SHIELD remote, or tap the Cast icon and select Disconnect.
Related: Watch ITVX on Xbox
Concluding Words
ITVX, in its current state, already fares better than its predecessor in nearly every aspect, whether it's the enormous on-demand catalogue, more linear TV channels, improved stream quality, or the vastly streamlined user interface. If you're planning to stream the latest ITV originals this weekend, our guide to ITVX on NVIDIA SHIELD TV will help you with it.