Formula 1 is already in full gear, bringing a new season of fast cars, fierce competition, and plenty of excitement. Everyone's at the edge of their seats, eagerly anticipating the Grand Prix events throughout the 2023 season. Now's the ideal time to find out where and how to watch Formula 1 on Samsung Smart TV.
Odds are you've already discovered F1 TV, Formula 1's official streamer app, available in 180+ countries across the globe, including the United States, Mexico, France, Finland, India, Brazil, South Africa, and more.
Its premium plan, aptly named F1 TV Pro, offers live, advert-free coverage of every practice, qualifier, and GP track session (alongside F2, F3, and more) with team radio. It also allows switching between alternate camera feeds for individual cars.
Additionally, the subscription includes all the benefits of the base F1 TV Access plan, such as on-demand replays, highlights, archived races, original streaming titles, and more. While all this seems beyond compelling for F1 fans, the question is whether F1 TV / F1 TV Pro on Samsung Smart TV is possible. Read on to learn more.
Is F1 TV Available on Samsung Smart TV?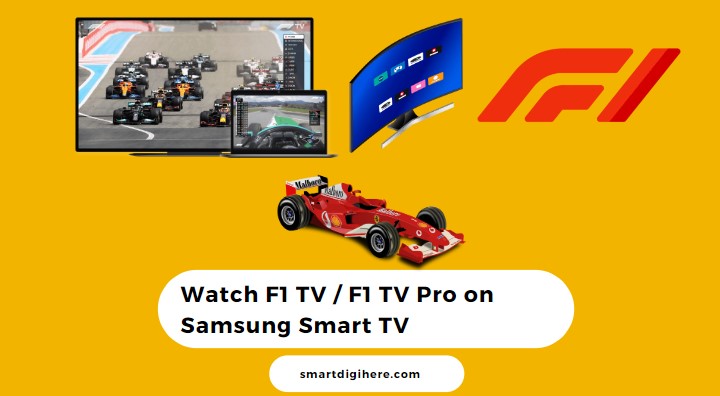 Although Formula 1's official F1 TV platform supports a handful of streaming media players, Samsung Smart TVs aren't one of them. It means you can't take advantage of the F1 TV Pro perks on your big screen unless you use any of the following devices:
Amazon Fire TV
Chromecast (2nd Gen or newer)
Roku (Model 3900x or above)
If you own an AirPlay 2-enabled Samsung Smart TV, you may wonder if you can use the F1 TV mobile app to cast the live race streams from your iPhone or iPad. Unfortunately, while the app offers AirPlay functionality, it only works when casting to an Apple TV box.
However, cheap Chromecast dongles are abundant, so buying one for streaming the Grand Prix events on your Samsung Smart TV isn't a bad idea. Here's what you need to do:
Plug the device into one of the HDMI ports on your Samsung TV and change the input to the following HDMI source.
Connect the Chromecast to Wi-Fi and set it up using the Google Home app (Android | iOS). Further steps should be on your TV screen.
In the meantime, download the F1 TV mobile app (Android | iOS) on your phone or tablet, then open it from your device's Home screen.
Tap Get Started, follow the on-screen prompts to sign up for the F1 TV Pro subscription, and log in.
You may also visit formula1.com from your web browser to register for an account and subscribe to F1 TV Pro (available with a 7-day free trial).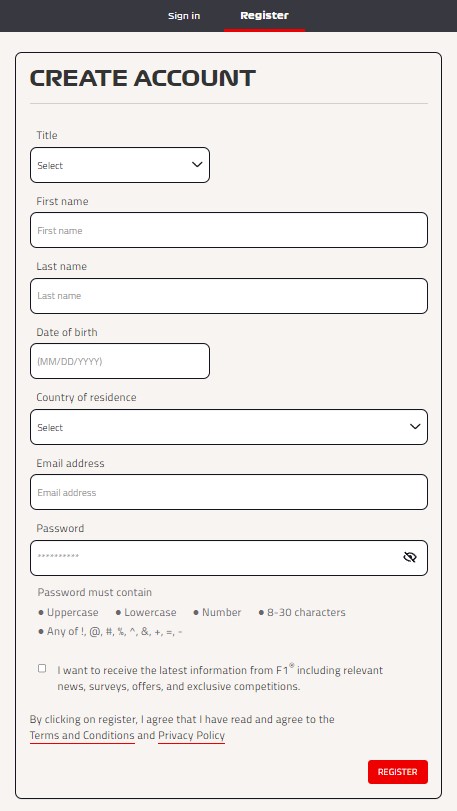 After signing in to the F1 TV mobile app, choose the live track session or on-demand replay you want to watch.
Tap the Cast (TV with three bars) icon at the top and choose your Chromecast device from the list.
The device from which you're casting must be on the same home network as the Chromecast receiver connected to your Samsung TV.
Enjoy streaming Formula 1 on your big screen. Use the F1 TV mobile app to switch between the camera and radio feeds.
Don't want to purchase a Chromecast right now? Connect your Windows PC or Mac to your Samsung TV using an HDMI cable to access F1 TV Pro via the web. You can stream through the up-to-date versions of Chrome, Firefox, Edge, and Safari web browsers.
Of course, there are other ways to get live F1 coverage directly from your Tizen-powered Samsung Smart TV – some of which we've discussed below.
Other Ways to Watch F1 on Samsung Smart TV
Besides F1 TV Pro, below are a couple of alternatives to streaming F1 on Samsung Smart TV, depending on your region:
Watch F1 Live on Samsung TV in the USA
In the United States, prime sports broadcasting network ESPN has the commercial rights to air Formula One races until 2025. You can tune into the ESPN and ESPN 2 channels as per the TV schedule or watch the simulcast of select GP events on ABC. Assuming you don't have cable or satellite pay-TV access, sign up for one of the following streaming television providers to watch F1 on your Samsung Smart TV:
FuboTV (Free Trial)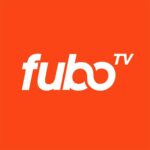 FuboTV is available on 2015 and newer Samsung Smart TV models. With the Pro package, you get ESPN, ESPN 2, and ABC with its 130+ channel lineup. Hence, there's more to watch other than Formula 1.
You can also record live TV for up to 1000 hours and stream on up to ten devices on the same network – perfect if you have more screens other than your Samsung Smart TV.
Hulu Live TV
Hulu + Live TV includes ABC, ESPN, and ESPN 2 (plus over 85 channels) and unlimited DVR, so it's another excellent option for streaming the 2023 F1 season.
You can download the Hulu app on your 2016 or newer Samsung Smart TV and log in with your account to stream the live Formula One races alongside the on-demand streaming content for which Hulu is renowned. The subscription also gives you access to the Disney+ and ESPN+ services.
Sling TV
The Sling Orange plan is your most affordable live TV plan to watch F1 on Samsung Smart TV (2016 models or later). It provides streaming access to 31 channels, including ESPN and ESPN 2. The plan also bundles 50-hour DVR storage if you wish to record the races and view them later on demand.
You can get your first month of subscription at half the price and cancel anytime. Unlike pay-cable, you don't have to sign up for a long-term commitment.
YouTube TV (Free Trial)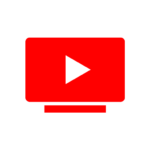 100+ entertainment, sports, and news networks? Unlimited DVR? Three concurrent streams? YouTube TV got you covered. With access to ABC, ESPN, and ESPN 2, its Base Plan provides complete coverage of the F1 2023 season and beyond. It's your best bet if you plan to replace your existing pay-cable connection with a modern streaming option.
Watch F1 Live on Samsung TV in the UK
Coverage rights to Formula 1 in the UK belong to Sky till 2029, meaning you can watch all the 2023 season races on the Sky Sports F1 channel. And that too in 4K HDR, if you have a Sky Q connection, with the Sky Sports channel package and Ultra HD add-on included in your Sky TV contract.
Alternatively, you can stream every F1 race and qualifying session on your Samsung Smart TV (2016 and newer) with a NOW Sports Membership. It includes all 11 Sky Sports channels, including Sky Sports F1. NOW also offers a more cost-effective Day Membership pass If you're only interested in watching specific Grand Prix events throughout the season.
Note:
To catch all the fast-paced action in Full HD (1080p) at 50 frames per second and with DD 5.1 surround sound, you must also pay for the NOW Boost add-on. Otherwise, quality is limited to HD (720p). NOW doesn't offer 4K streams.
All 4, Channel 4's online streaming counterpart, is where you can find highlights of every race, plus live coverage of the British Grand Prix for free. Check out our guide to All 4 on Samsung Smart TV for more info.
Watch F1 Live on Samsung Smart TV in Other Countries
Excited Formula One fans around the world can stream all 23 Grand Prix from this year's F1 season (and more) on Samsung Smart TV via the following platforms:
Australia: Kayo Sports (Subscription), 10play (Free, highlights of every race, live coverage of the Australian GP)
Canada: TSN Direct (Subscription)
New Zealand: Sky Sport Now (Subscription)
Spain: DAZN (Subscription)
RoW: F1 TV Pro (Check the above section)
Final Words
As we mentioned earlier, F1 TV Pro on Samsung Smart TV isn't available yet, so you'll have to use an external device that supports the F1 TV app or website.
But if you're keen to watch every F1 2023 event on your Samsung Smart TV without cable or using a streaming box, the alternate options highlighted in this guide should also meet your needs. In addition, we've included a few solutions to watching Formula 1 for free for your convenience.