The 74th Formula One World Championship is officially well underway, fueled with the same level of excitement and thrill we expect to see every year. It's like a fast-paced game of chess, with pro racing drivers hurtling around the track at nearly 200 mph, using strategic planning and exceptional skills to outmaneuver some of their most adept and fierce rivals in motorsports.
Whether you're a devoted follower or a first-time viewer, this high-octane sport guarantees to keep everyone on the edge of their seat. However, figuring out where to watch F1 races can sometimes be as challenging as executing a perfect overtake maneuver.
Fortunately, even if you cut the cord, you've got plenty of streaming options to catch every lap on the big screen. We're here to guide you through some of them so you can watch Formula 1 on LG Smart TV.
Where to Watch Formula 1 on LG Smart TV in the US?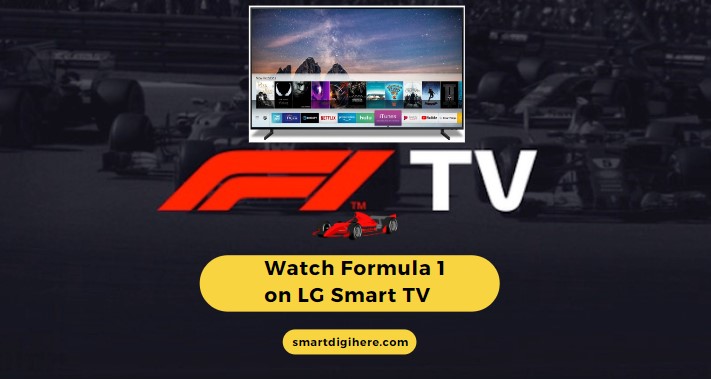 In the United States, ESPN owns commercial-free coverage rights to live Formula One races until 2025. All the 2023 Grand Prix events, including practice and qualifying sessions, are currently slated to air across ESPN, ESPN2, and ESPNews, with ABC to host the Miami, Monaco, Canada, US, and Mexico GPs.
Since no single TV provider has exclusive rights to the sports network, you have several options to tune into ESPN's F1 coverage, including your traditional pay-cable or satellite service or, as we'll discuss below, streaming subscriptions.
You heard it right – Even if you don't pay for a TV contract anymore, subscribing to a live TV streaming service will allow you to watch F1 on your supported LG Smart TV. Here are your options:
Sling TV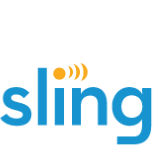 If you're seeking the most affordable option to stream F1 on your LG Smart TV, consider Sling TV, a cost-effective and versatile streaming service with subscription plans that only cover the essentials without the extra channels you never watch.
For most F1 fans, the Sling Orange plan is a perfect choice, providing access to ESPN, ESPN2, and 25+ other channels. It allows for one device stream and 50 hours of cloud DVR recording.
You may also opt for the combined Orange & Blue plan if you want ABC, but note the channel is currently available in eight markets, so verify if it's available in your zip code from Sling TV's official website before subscribing. Those seeking ESPNews can add the Sports Extra add-on.
FuboTV
If you enjoy watching not only Formula 1 races but also other sports, FuboTV is a service worth considering. While on the costlier side, its base Pro tier carries ABC, ESPN, and ESPN2 alongside 130+ additional channels, including most of your regional and premium sports networks.
Plus, you're getting the benefit of up to ten simultaneous streams on the home network (three on the go) and 1000-hour DVR storage for the times you may want to record the Grands Prix for later viewing.
ESPNews is absent from the base tier, but you could upgrade to the Elite tier or pay an extra $8 monthly for the fubo Extra add-on to get the channel. The former also adds 4K with HDR streaming, though ESPN doesn't plan to air the Formula One in Ultra HD. You can, however, enjoy NASCAR Cup on FOX or FS1 on your compatible LG 4K TV.
Hulu Live TV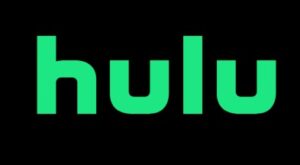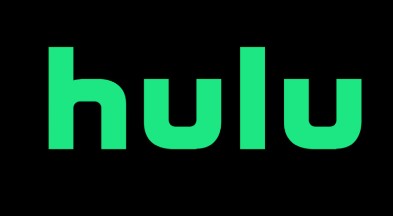 If you're looking for an end-to-end cable alternative for watching Formula 1 live that fulfills your on-demand streaming needs under the same subscription, check out Hulu + Live TV.
The plan features 85+ top American TV networks, including ABC, ESPN, ESPN2, and even ESPNews – essentially all the channels for catching every moment of the race weekends, plus unlimited live TV recordings and up to two simultaneous screens.
As an added benefit, you get access to Hulu's on-demand library of originals alongside an ocean of TV shows, movies, and documentaries.
Two of Hulu's sister streamers, Disney+ and ESPN+, also come bundled with the plan. Besides live streams of select F1 practice and qualifying sessions and races, full replays and highlights of past Grands Prix are accessible on-demand via ESPN Plus. That's a lot of value you're getting here.
YouTube TV
YouTube TV is another solid pick for watching F1 on LG Smart TV. Its Base Plan costs the same as Hulu's, delivering over 100 entertainment, news, and sports channels, with ABC, ESPN, ESPN2, and ESPNews in the lineup. It means you can catch the entire Formula One race weekend without disruption.
Unlike FuboTV and Sling, YouTube TV imposes no limits on cloud DVR, and a single subscription allows watching TV on up to three devices. You may also opt for the 4K Plus add-on to enjoy your favorite sports in 4K, except for Formula 1, which still doesn't air at Ultra HD in the States.
Overall, if you're looking for a comprehensive channel package and hardly care about additional streaming benefits, YouTube TV is a good alternative for tuning into live F1 races online.
FAQ: I Already Have ESPN on Cable. Can I Use My Provider Details to Stream F1 on LG TV?
While the official ESPN app lets users authenticate their cable, satellite, or streaming TV provider and access the live channel streams, it isn't currently available natively for LG webOS TVs.
If you have an AirPlay-enabled LG UHD, NanoCell, or OLED model (2018 or newer, running webOS 4.0 or above) and own an iPhone or iPad, you can sign in with your TV provider credentials on the ESPN mobile app and cast the F1 live streams to your big screen using AirPlay.
Anyone with a FuboTV, Hulu, Sling TV, or YouTube TV subscription is better off downloading the native streaming app from the LG Content Store and logging into their account to catch ESPN's Formula One coverage.
Can I Watch F1 on LG Smart TV For Free?
ESPN is a premium cable network, but you can catch five Grand Prix events on ABC, one of the top four free-to-air broadcast stations nationwide, using an indoor/outdoor digital antenna with your LG Smart TV.
Depending on your location, you can tune into the high-definition feed alongside your local CBS, FOX, and NBC stations for more sports and entertainment. We suggest using FCC's (Federal Communications Commission) DTV Reception Maps tool to verify terrestrial TV signal coverage in your area.
Another option is to sign up for a FuboTV or YouTube TV free trial, provided you're a new user eligible for the limited-time promotion. If you start your trial right before the race day, you can stream F1 on your LG TV for free, then cancel your plan immediately after to avoid charges.
Is F1 TV Pro Available on LG TV?
For motorsports enthusiasts seeking comprehensive Formula One coverage, FIA, F1's governing body, offers its own streaming service, F1 TV Pro. Available as a monthly or seasonal pass, the subscription grants streaming access to all F1, F2, F3, and Porsche Supercup races.
You can view all track sessions live from every F1 Grand Prix, in addition to driver on-board cameras (multi-cam), team radios, and real-time telemetry. Furthermore, it includes an on-demand library of full race replays and highlights, plus access to an archive of every Grand Prix since 1981 and legendary races.
There's also the more affordable F1 TV Access Plan that only provides on-demand access to races after completion, with most other benefits like multi-cam and team radios
Unfortunately, apart from phones, tablets, and computers, F1 TV is available only for a few streaming devices, which doesn't include LG Smart TVs. And while the F1 TV iOS app supports AirPlay, it only works with Apple TV boxes for now.
F1 TV Pro is available in over 80 countries, including the United States, Canada, India, and several other Asian, European, and South American territories.
In some places, it may be your only option for streaming the Grands Prix live. Therefore, we suggest grabbing a Chromecast dongle off the market for your LG TV, as they allow casting streams from the F1 TV mobile app. Android TV and Roku players are also viable options.
Stream Formula 1 on LG Smart TV in Other Countries
Formula One fans worldwide can enjoy streaming all Grands Prix from the 2023 F1 season (and other motorsports events) on LG Smart TV via the following services:
Australia: Kayo Sports (7-Day free trial), 10play (for free Australian GP stream and on-demand highlights of every race)
Canada: TSN+ (available as monthly and annual plans)
Japan: DAZN
New Zealand: Sky Sport Now
United Kingdom: NOW (Sports Membership, incl. Sky Sports F1)
Rest of the World: F1 TV Pro* (read above)
*All the following apps/services are available on the LG Content Store except for F1 TV, which we discussed in the previous section.
Also, Read: Watch FOX Sports on LG Smart TV
Finish Line
With a total of 23 big races scheduled to take place across 20 different vistas around the globe, the 2023 Formula 1 Championship is shaping up to be a memorable one. Whether you're a casual viewer or a die-hard autosports fan, watching Formula 1 on LG Smart TV is likely your best way to relive the adrenaline-rushing thrill of every lap.
In recent years, we've come leaps and bounds in streaming choices for Formula One and other premium sporting events. Hopefully, now that you've gone through our guide, you know all your feasible options for complete coverage of race days, practice, and qualifying sessions.
Still, if you have any doubts or questions regarding F1 on LG TV, drop us a message in the comments. Also, let us know who you're rooting for to be the World Drivers' Champion this season!