ABC, one of the Big Three US television networks, carries a variety of programs, some of which you may want to watch online. Fortunately, the ABC app makes it quick and easy to stream your favorite ABC shows on-demand and access the live channel on your preferred screen – as long as you have a cable, satellite, or streaming subscription.
However, sometimes the ABC Live Stream Not Working the way it should, and it can be frustrating not to be able to enjoy the latest episode of a TV show you like or a live awards ceremony or sports event on the ABC channel. It could be due to crashing, freezing, or constant buffering, among other problems.
Lucky for you, most of these issues can be resolved by following simple troubleshooting steps, some of which we've discussed in this guide.
How to Fix ABC Live Stream Not Working Issue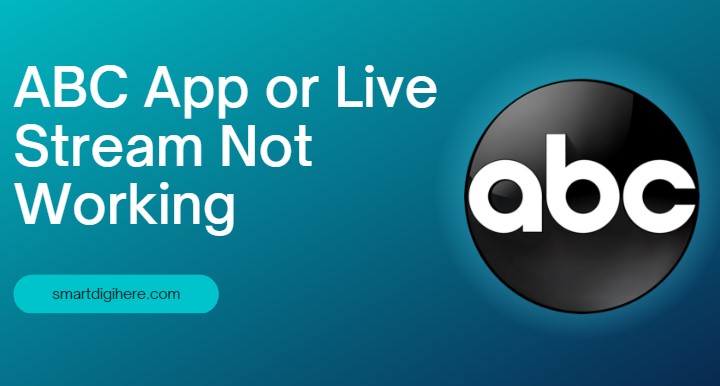 So, if you're looking to fix the ABC app or the live stream not working, here are a few things to try.
Check if ABC is Down
While it doesn't occur frequently, it's possible your issue with the ABC app or live stream not working is due to the streaming platform being unavailable. Therefore, before you begin with diagnosis or troubleshooting, it's advisable to verify whether this is the case.
We recommend visiting downdetector.com/status/abc-us, which gathers feedback from other users and informs you whether the ABC app (or any other website, for that matter) is experiencing an outage. It even provides a real-time outage map to determine if the problem is limited to your locality.
If the ABC app is down, there's nothing you can do but wait till the streamer platform sorts it out.
Relaunch the ABC App
Whether on a phone, tablet, or smart TV, the first troubleshooting step you must try is closing and relaunching the ABC app. If you're streaming from the abc.com website, close the tab, restart the browser, and try again.
Some users also suggest signing out and logging back into the ABC app or website. In case relaunching the app doesn't work, reinstall and see if that works.
Most devices also allow clearing app cache and data, so feel free to do. Clearing the browser cache on your computer should alleviate most streaming issues with the ABC website.
Read also: Fix FOX Sports App or Live Stream Not Working
Check for App Updates
Using a slightly outdated version of the ABC app shouldn't cause any problems – not that we recommend doing so, as it can stop working when the time comes for the service to make some significant server-side changes.
Hence, we always recommend keeping the ABC app updated on your device. Play Store is the most common storefront for downloading app updates for Android phones, tablets, and TV devices, whereas it's the App Store for iPhones, iPads, and Apple TV boxes. Also, ensure to turn on auto-app updates.
If you're streaming from the website, ensure your web browser is up to date. ABC recommends using Chrome, Firefox, Edge, or Safari for an optimal experience. At the same time, confirm that your device is running the latest available software.
Restart Your Device
The most common troubleshooting step to fixing the ABC app (or any technical issue), whether by experts or tech-savvy relatives, is to restart the device.
To restart your phone or tablet, hold the Power button and then tap Restart in the power menu or drag the power-off slider. The process slightly varies between Android and Apple devices. It sometimes involves pressing a combination of buttons. The same goes for smart TV devices but unplugging and replugging the power cord also works.
That sounds like a trivial suggestion, doesn't it? Well, you'd be surprised how effective a reboot can be in most cases, almost like black magic. Don't hesitate to give it a shot!
Check Your Internet Connection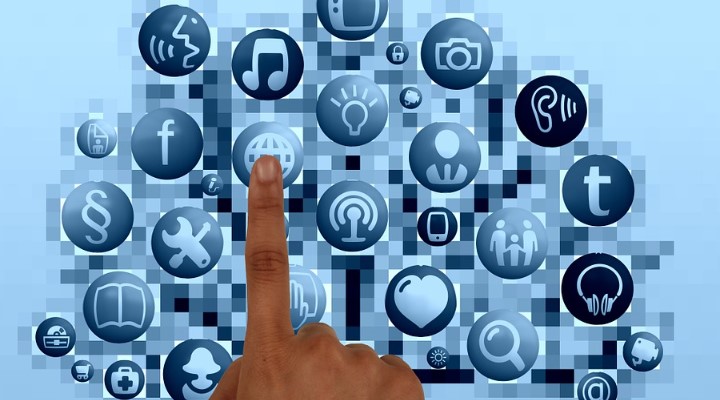 Chances are the problem isn't with the service – but with your own network connection. If you're having trouble using the ABC app or live stream, it could be because your internet connection is not working. To verify whether that's the case, use these tips:
See if you can play videos on other streamer apps or make a quick search on the web.
Check whether the ABC app or website works on another device or network connection.
For example, if the ABC smart TV app doesn't work, but the mobile app does, switch to the latter till the service resolves the underlying technical issue.
Double-check if your device's Airplane Mode, Wi-Fi, or Mobile Data settings are on or off.
Ensure your router is operating fine if you're on Wi-Fi or Ethernet. Restarting it may also help.
To restart your router, press the dedicated power button or unplug and replug the power cord.
If feasible, connect your device to the internet via a wired Ethernet connection instead of Wi-Fi.
Streaming 1080p content on the ABC app demands a 5 Mbps or faster network connection. Visit net or fast.com to test your internet speed.
If you're getting lower speeds than your service provider advertises, disconnect other devices from your home network to avoid congestion. Alternatively, contact your ISP.
ABC's streamer app may not work on a public or enterprise network. Some networks enforce restrictions on certain types of web content, such as streaming services that schools, libraries, and offices often block or parental controls on Wi-Fi networks.
In such cases, contacting the network administrator and requesting to lift the restrictions is your only option. Or, consider streaming on your data plan if you're using a smartphone or tablet.
On a Foreign Trip? Using a VPN? Read this!
The ABC TV Everywhere app is limited to the United States and unavailable in other countries. So, if you're currently in an unsupported region and trying to watch the live channel or an on-demand episode of your favorite ABC show, the app won't work.
Many people use VPNs for privacy and security reasons, but geo-blocked services don't like them and may flag users from accessing their offerings. If you're on a VPN connection, consider turning it off before trying to use the ABC app again.
ABC 400-2 Error Message: How to Fix it?
If you're having trouble watching your favorite ABC shows because of "Error 400-2," it means you don't have the authorization to view locked content or live streams on TV. It's a problem related to your TV provider due to expired credentials or a server error on their end.
Fortunately, it's an easy fix. Simply follow the steps below, and you'll be back to watching your favorite TV shows in no time.
Go to the ABC app's Settings.
Click where it says "Disconnect Provider" or "Sign out" and confirm.
Relaunch the ABC app on your device, and head to Settings once again.
Select "Sign in to TV Provider" and follow the on-screen prompts for re-authentication with your provider details.
If using the TV app, visit abc.com/activate from another device, enter the code shown on your TV screen, choose your TV provider, and sign in with your valid credentials.
If you get the same 400-2 error message even after reactivating the ABC app, contact your provider for further assistance. It's worth noting that your TV package must include your local ABC station if you wish to stream from the network's VOD platform.
Check out: Fix Horizontal Lines On LG TV Screen
Ending Notes
ABC's vast collection of critically-acclaimed TV shows, films, and documentaries, along with its live entertainment, news, and sports programming, is now available outside the cable channel, thanks to their official streaming app.
So when you get the chance to relax and catch up with your favorite ABC content via the app, the last thing you want is to waste your entire evening looking for a fix to the ABC live stream not working. Hopefully, this troubleshooting guide helps you resolve whatever problem you encounter in the app.
Did any of the above troubleshooting steps help? Which one of our fixes worked out for you? Feel free to let us know in the comment section.
Alternatively, if you still can't stream via the app, perhaps it's time to escalate your problem to ABC themselves. Visit support.abc.com to look for more solutions or request technical support by filing a ticket.