This guide will walk you through the troubleshooting steps and help you resolve the ITVX Not Working on Firestick issues.
ITVX, the all-new streaming platform of the UK public TV broadcaster ITV that's replacing ITV Hub, has rolled out for Amazon Fire TV devices, including Firestick. However, if you're trying to watch your favourite ITV programmes on your Firestick but are encountering issues with the ITVX app, don't worry – you're not alone.
Many Firestick users have reported numerous issues with ITV's new streaming app, ranging from early-day bugs to constant buffering, random freezing, and occasional crashing to the app not launching at all. And with ITV Hub no longer in service, viewers are forced to use ITVX on Firestick to tune into their daily catch-ups.
Though it's expected for a new video-on-demand app/service to suffer from such problems in its early days, the poor timing has resulted in a social media outrage, preventing football fans from tuning into ITV's live coverage of the World Cup matches.
How to Fix ITVX Not Working on Firestick Issue?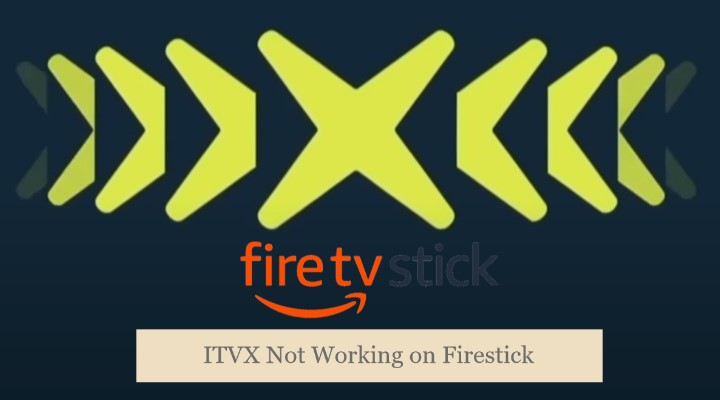 Thankfully, there are a few workarounds you can try to fix ITVX not working on Firestick.
Restart Your Firestick
The first step to try when the ITVX app isn't launching or playing back videos on your Firestick is to restart the device. Doing so seems to solve minor glitches, performance, and streaming issues with the ITVX Fire TV app for many users. Here's how you can restart your Firestick:
If the ITVX app has caused a system freeze and you can't navigate anything, hold down the Select and Play/Pause buttons on your Fire TV Voice Remote for five seconds. Your Firestick will force-restart.
Should the Firestick not respond to any remote inputs, unplug the device from its power source and plug it back in after a minute to initiate a hard reboot.
If your Firestick is working fine but experiencing crashes or playback errors on the ITVX app, navigate to the Settings (cog) icon on the far right corner of the navigation bar on the Fire TV Home screen.
In Settings, highlight and click "Device & Software" or the "My Fire TV" option. Then, choose Restart on the following page and confirm your decision.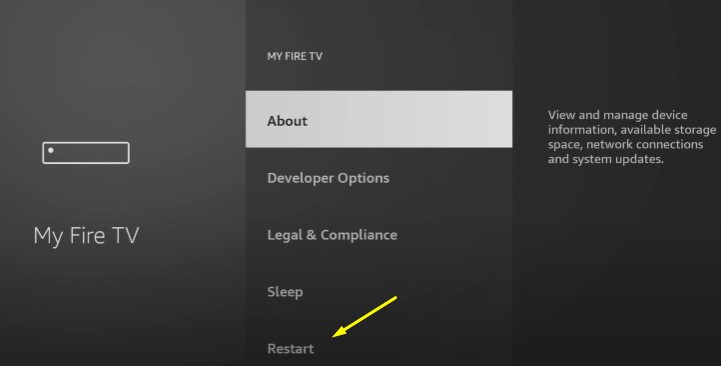 Wait for your Firestick to complete restarting, and then try streaming from ITVX again. If you encounter the same problem or the app spews the same error, move on to the next step.
Check Your Internet Connection
A slow or unstable internet connection can cause occasional buffering, poor video quality, and other playback issues on ITVX on Firestick. Hence, it's necessary to ensure your internet is working as intended. To troubleshoot your internet connection on Firestick, follow these steps:
First, go to Settings (cog icon) from your Fire TV Home screen.
Find and click the Network option in the Fire TV Settings menu.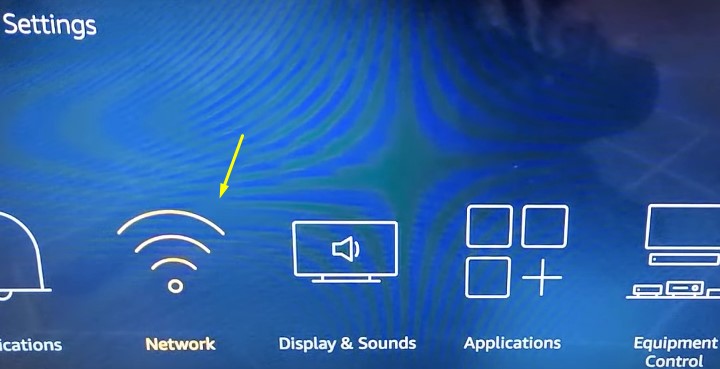 Under Network settings, you'll see "Wi-Fi" or "Ethernet Configuration", depending on how you've connected your Firestick to the internet.
Highlight the option and press the Play/Pause button on your Fire TV Voice Remote to check network status.
Let's assume the Firestick is on your home Wi-Fi network. In that case, you'll see the name of the Wi-Fi hotspot that the Firestick is connected to, along with the connection type and wireless signal strength.
If the signal strength is weak or the Wi-Fi link speed is lower than expected, try moving your Firestick closer to your Wi-Fi router or switch to a wired Ethernet connection.
You may also switch to a 5 GHz Wi-Fi access point instead, provided you have a dual-band Wi-Fi router. It offers faster bandwidth speeds over a shorter range, which can eliminate the constant buffering in the ITVX Fire TV app. Check out your router's instruction manual or search it on the web to learn how to enable the 5 GHz band.
However, depending on how far your Firestick device is from the router and the obstacles in between, you may find it beneficial to stick with a 2.4 GHz Wi-Fi access point because it's better suited for longer ranges and transmission through solid objects more easily. You can connect the Firestick to your preferred Wi-Fi network from Settings > Network > Wi-Fi Configuration menu.
If you've connected your Firestick via Ethernet and are still facing quality and buffering issues in the ITVX app, try restarting your router/modem and Firestick by unplugging them from the wall for a minute before plugging them back in.
It might also be a problem from your service provider's end. We recommend contacting your ISP for further help.
Clear The ITVX App Cache
If ITVX still doesn't work on your Firestick, try clearing its cache. Odds are the app's cache is corrupted or has become too large, causing it to run slower or freeze or preventing it from loading further chunks of streaming data. To clear the ITVX app cache, perform the following steps:
Head to the Settings menu by clicking the cog icon on the far right of your Fire TV Home screen.
Select Applications on the next screen, then scroll down and click Manage Installed Applications.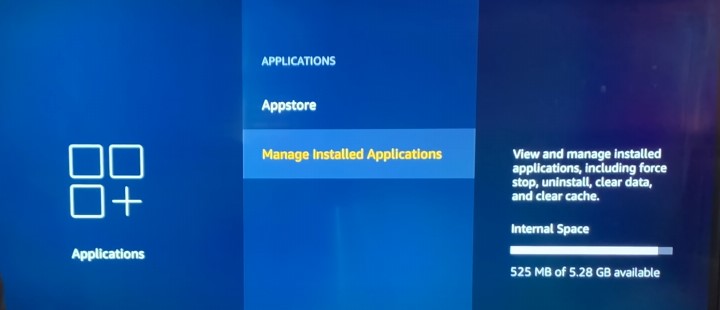 Scroll down again and choose ITVX from the list of installed apps on your Firestick.
On the ITVX app info screen, highlight and click "Clear cache".
Clearing the cache will remove all the data ITVX stores temporarily to save on bandwidth. Once you do that, try loading the ITVX app again and see if it works.
If this doesn't fix your issue, head to the ITVX app info screen again and click "Clear data". It'll wipe all app data and restore ITVX to its default state. Keep in mind that you'll need to sign in with your ITV account again the next time you launch it.
Check For Updates
The problems you're currently facing with ITV's streamer app can be because it isn't up to date. Keeping "Automatic Updates" enabled is the simplest way to ensure you always have the latest version of the ITVX app installed on your Firestick. Here's how to do so:
Navigate to the Fire TV Settings and select Applications, followed by Appstore.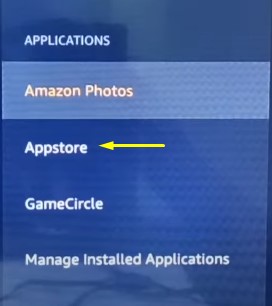 Click Automatic Updates and make sure it's turned On. It'll allow Amazon Appstore to auto-download app updates once they're available.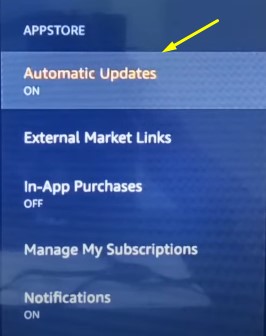 To manually update the ITVX Fire TV app to the latest version, follow these instructions:
On your Home screen, click the Apps (three squares with a plus symbol) icon on the far right side of the top navigation bar.
Select My Apps to view all your apps, then highlight the ITVX app in the list.
With the app highlighted, press the Menu (☰) button on your Fire TV Remote. It'll bring up a column of options on the right-hand side.
Click More info in the options. Assuming there's an ITVX update pending, select Update.
Once the ITVX app update installs successfully, open it and see if the update has resolved the problems you were experiencing before, including the infamous "002 error" message.
In the meantime, you should also go to the Settings > Device & Software > About menu on your Firestick and select Check for Updates. Click Install Update if a new firmware version is available for your device.
Reinstall The ITVX App
If updating ITVX on Firestick doesn't fix it, reinstalling the app might help, as it often resolves most app issues at once.
First, you need to uninstall ITVX from your Firestick. To do that, go to Settings from the Home screen, then Applications > Manage Installed Applications. Next, scroll through the list to choose ITVX and click the Uninstall option. To get back ITVX on your Firestick, use these steps:
Go to the Find tab from your Fire TV Home screen and click the Search.
Type "ITVX" letter-by-letter using your remote or hold the Voice button and say the app's name.
Once you select the ITVX app icon from the search results, click Download to download the app.
After reinstallation, launch ITVX from the "Your Apps & Games" menu and go through the sign-in process. Hopefully, this should fix the issues you experienced before the reinstallation.
Contact ITVX Support
If you've tried all the above workarounds and ITVX is still not working on Firestick, perhaps you should contact ITVX support for assistance.
Fill up this ITVX Support form with all the details, including your name, email address, and a brief description of the issue you're experiencing with the ITVX app on your Firestick, and submit the form. It may take some time for ITVX support to get back to you via email, but they should be able to provide further technical support and help you fix ITVX not working on Firestick.
You may also chat with them for a solution by clicking the chat bubble icon in the corner of the support.itv.com website. Or, like most other fed-up users, you can send a direct message to ITVX on Twitter at their official handle @itvxhelp.
Similar Article – ITVX on Toshiba TV
Final Words
This guide has highlighted several troubleshooting steps that you can try to fix ITVX not working on Firestick. Begin with restarting your Firestick, then check your internet connection, and clear the ITVX app cache. If that doesn't work, try uninstalling and reinstalling the app, checking for updates, and contacting ITVX support for assistance.
With these steps, you should be able to get the ITVX app working on your Firestick and enjoy your favourite ITV programmes once again.