The year's most-anticipated holiday is upon us, with Super Bowl LVII on the horizon. It's an exciting matchup between the American Football and National Football Conference winners that caps off the 2022 NFL regular season with a big bang. The NFL team that reigns as the ultimate champion takes the prestigious Vince Lombardi Trophy home.
In addition to the American football action, the 2023 Super Bowl, like in the past, will feature an iconic half-time musical performance alongside the incredibly-expensive commercial breaks some folks are interested in more than the game itself.
Whatever your reasoning is for tuning in, we're here to tell you how to watch Super Bowl on Sony Smart TV. The good news is that there are plenty of ways to stream the game online if you're a cord-cutter.
Who's Broadcasting Super Bowl LVII (2023)?
As per the annual rotation, the media rights to this year's Super Bowl LVII coverage in the United States have gone to Fox, one of the prime NFL broadcaster trios in the country. The other two networks are CBS and NBC, which televised the 2021 and 2022 Super Bowl events.
The 2023 Super Bowl is to air nationwide via 240+ affiliate FOX stations across the US with complete play-by-play English commentary. Fox Deportes is to cover the same game in Spanish for Hispanic audiences. Both channels are widely available through most cable and satellite TV providers, though one may need to pay extra for the latter.
Provided there's a FOX affiliate station in your area, a simple digital over-the-air indoor/outdoor antenna is all you need. For not a lot of money, it can score you free access to the Big Game on your Sony Smart TV and even other primetime NFL coverage in the future. Plus, you can watch other high-definition broadcast channels, including ABC, CBS, NBC, PBS, Univision, etc.
Watch Super Bowl 2023 on Sony Smart TV via the FOX Sports App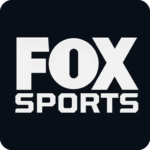 A TV antenna or cable box is still how millions of eager American viewers will enjoy the 2023 Super Bowl on their big TV screen. However, with more and more homes ditching their paid cable/satellite connection and only paying for residential internet, traditional broadcasters have also changed how they handle coverage.
Fox was one of the first networks to make the jump and offer Super Bowl coverage in 4K HDR over the internet, and 2023 marks the return to this trend. If you have a Sony BRAVIA Android or Google TV, you can download the FOX Sports or FOX NOW app from the Play Store and sign in with your TV provider credentials to catch the Big Game at the highest-available fidelity.
Both apps allow logging in with several cable or satellite television providers, including Cox, DirecTV, Dish, FiOS, Spectrum, Xfinity, and more, but that's probably something you don't pay for anymore.
However, one way you can watch Super Bowl LVII on your Sony TV via the following FOX apps is by signing in with one of the participating streaming TV providers, which we've discussed in the below section in detail.
Watch Super Bowl on Sony Smart TV Without Cable
Besides cable and satellite TV services, you can stream FOX or Fox Deportes' coverage of the 2023 Super Bowl live on your Sony Smart TV with a monthly contract-free subscription to an OTT (over-the-top) streaming television app. It includes the following:
Super Bowl 2023 on Sony TV With DirecTV Stream
DirectTV's streaming live television service offers 75+ channels with the base Entertainment plan, including FOX, meaning subscribers can watch the Big Game live. The channel lineup also features ABC, CBS, ESPN, and NBC, so it'll also cover the local and primetime NFL games when the regular season begins. Fox Deportes is available as a channel add-on.
The plan even includes unlimited cloud DVR storage and lets subscribers simultaneously stream on unlimited devices on the same home network or up to three out-of-home devices. As a new user, you can also opt for DirecTV Stream's 5-day free trial just before the Super Bowl, watch the game, and cancel your subscription if you don't want to continue.
Also Check: Watch ITVX on Sony TV
Stream Super Bowl on Sony TV with fuboTV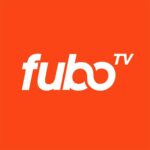 FuboTV offers a variety of packages, including the base Pro package, which gives access to over 140 channels, including FOX, allowing you to watch the year's biggest NFL events, such as Super Bowl LVII and more, on your Sony Android TV.
The Pro package bundles 1000 hours of DVR storage and allows for multi-device streaming on up to ten devices on the same network – great if you have several compatible screens in your home. Alternatively, the more affordable fubo Latino plan includes the Fox Deportes channel, which offers Spanish commentary for the Super Bowl.
The higher tier Elite and Ultimate plans offer 4K Super Bowl coverage (technically upscaled 1080p 60 FPS) for an enhanced viewing experience on your 4K Sony BRAVIA model.
As with DirecTV Stream, new users can sign up for the free 7-day trial to watch the Super Bowl on FOX without spending a dime and then cancel their subscription if desired.
Super Bowl 2023 on Sony Smart TV with Hulu + Live TV
Hulu + Live TV started as a catch-up service and then a portal to dozens of live entertainment and news channels. Now it's replete with sports channels too. Currently, the base Hulu + Live TV subscription gives you 85+ channels, including FOX, CBS, NBC, and ESPN. So, in addition to Super Bowl LVII, you can tune into other sporting events in the country.
What sets this OTT bundle apart from the rest is complimentary, ad-supported access to Hulu and ESPN Plus' vast on-demand library, which includes Super Bowl and NFL-centric documentaries, along with the Disney+ family-friendly catalog. As for live TV features, you can schedule unlimited recordings and store them for up to nine months.
Read: Watch UFC on Smart TV
Watch Super Bowl on Sony TV with Sling TV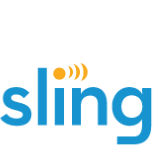 With Sling TV's affordable Sling Blue plan, you can watch FOX's 2023 Super Bowl broadcast live on your Sony Smart TV. It only has around 40 channels and doesn't have nearly the same bells and whistles as the other OTT live TV apps, but it should satisfy your craving for the Big Game and later primetime NFL fixtures.
Sling Blue also includes 50-hour recording space and allows streaming on up to three devices at a time.
You May Like: Does Samsung Frame TV Come with a Wall Mount?
Super Bowl on Sony TV with YouTube TV
YouTube TV's Base package offers over 100 channels, including all of the NFL's broadcasting partner networks, providing access to a lot more than just the Super Bowl LVII event. The more affordable Spanish package carries 25+ channels, including Fox Deportes, in case you're planning to watch with Spanish commentary.
Both plans allow multi-streaming on up to three devices, with up to six individual profiles per household. You also get unlimited DVR storage, assuming you wish to record the game and watch it on-demand at a later time.
If you have one of Sony's high-end 4K BRAVIA models, the 4K Plus add-on is a must-have. It'll allow you to tune into the FOX 4K channel and enjoy the Super Bowl game and half-life show like never before.
How to Watch Super Bowl 2023 on Sony Smart TV?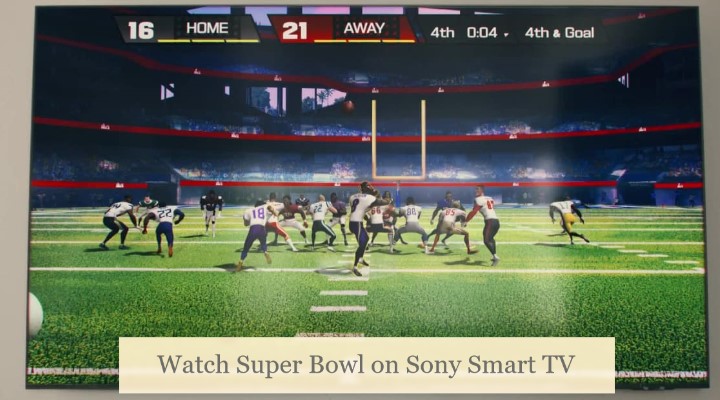 Since we've already covered all the apps through which you can stream the 2023 Super Bowl on your Sony Smart TV, it should be relatively straightforward. You can start by downloading one of the highlighted apps on your Sony Android TV via Play Store.
Pick up the TV remote, press and hold the Home button, and select Google Play Store in your apps list. After that, head to the Search (magnifying glass icon) menu and type the name of the app you'd want to download. On the app's preview page, click where it says Install and wait until it finishes downloading.
Next, go to the Apps menu to find and launch the streaming app. Of course, you'll need to do as the app says to register for an account and pay for the subscription required to watch the Super Bowl. All that should be simple if you use a separate device like your phone, tablet, or laptop to go to the streaming service's website and sign up beforehand.
With your OTT streaming TV subscription on fuboTV, Sling, or another service, you'll be able to log into their official Android TV app and start streaming the Big Game alongside all the other live channels and on-demand content they offer.
And as we mentioned earlier, you can also activate the FOX Sports or FOX NOW app on your Sony Smart TV with your OTT provider account by performing the in-app prompts. All you have to do is visit the activation website from your browser, enter the code shown on your TV screen, choose your provider (e.g., Hulu, YouTube TV), and log in.
Check: Watch F1 on Smart TV from Anywhere
Wrapping Up
It's time for NFL Super Sunday, an American sporting event dating back to the olden days of televisions being as big and bulky as a dishwasher, with screens not much larger than laptops. If you want to watch Super Bowl on Sony Smart TV, there are several ways to do so other than traditional means, as we've pointed out in this guide.
If you're outside the States, there are plenty of options available. For instance, one can stream the game via ITVX in the UK, as British broadcaster ITV has won the bid for the coverage rights to this year's Super Bowl. Similarly, DAZN has exclusive streaming rights to the Big Game in Canada, whereas it's Kayo Sports in Australia. All the following services are compatible with Sony Android/Google TVs.