With the 2023 MLB season officially underway, fans around the globe gear up for another exciting marathon of America's pastime. From the host of new rules and regulations to exciting off-season moves, there's plenty to keep baseball lovers engaged and interested.
Whether you're a die-hard fan of the defending champions or rooting for a minor league underdog, there's nothing quite like watching your favourite team take the field. And with the rise of streaming, it's easier than ever to tune into live MLB games right from the comfort of your living room.
This guide will show you how to watch MLB on LG Smart TV so you never miss a moment of professional baseball action.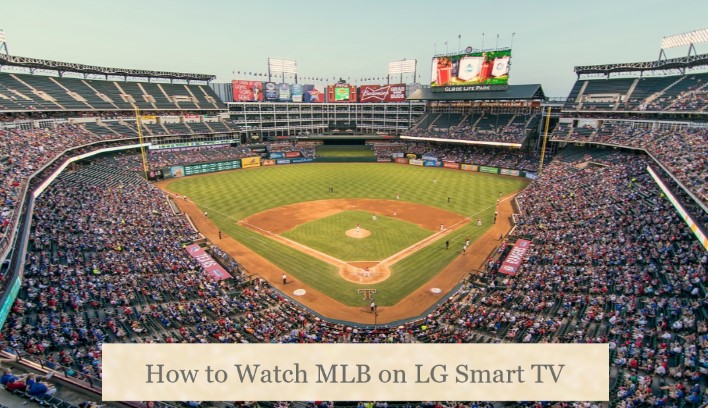 Watch MLB on LG Smart TV in the United States
If you're in the States, you got lots of options to watch Major League Baseball on your LG Smart TV. Nationally televised games are on FOX, FS1, ESPN, ESPN 2, and TBS, available to stream across FuboTV, Hulu + Live TV, Sling, and YouTube TV. All the following live TV services are available for LG Smart TVs.
Some streamers offer a free trial you can cancel anytime, but all require a fast internet connection for uninterrupted live streaming. Here's more in detail:
FuboTV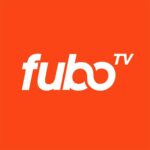 One of the best services in the streaming television business, FuboTV covers the majority of regional sports networks or RSNs (more on that later) airing MLB games. Its base Pro package provides access to ESPN, Fox, and FS1, as well as the RSNs available in your area.
Using the channel lookup tool on FuboTV's official site, you can determine which local channels and RSNs are accessible in your area. However, it's important to note that the RSN fee will increase the monthly cost depending on your location.
It's also worth mentioning that if you want access to MLB Network, get the Sports Plus add-on. Furthermore, TBS, which broadcasts some regular and post-season baseball games, is unavailable on FuboTV.
Hulu with Live TV
Hulu + Live TV offers access to five RSNs, including ESPN, Fox, FS1, and TBS, but not MLB Network. Besides 80+ channels, the service includes access to ESPN+ and Disney+ streamer apps on your LG Smart TV.
To determine which regional sports networks are available in your region, visit the official Hulu + Live TV website, scroll down to the channel list, and click the "View channels in your area" link.
Sling TV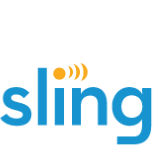 Although Sling TV doesn't offer any RSNs for baseball viewing, it still allows you to tune in to national baseball broadcasts. Its Orange plan includes ESPN, while the Blue plan includes Fox and FS1. TBS is available on both options.
You'll need to purchase the Sports Extra add-on to access MLB Network, along with ESPNews, NHL Network, NBA TV, etc. However, the cost of this add-on varies depending on whether you have the Blue, Orange, or combined plan.
Once again, we advise you to enter your ZIP code on Sling's website to verify whether the following sports channels are available in your area.
YouTube TV
YouTube TV delivers an impressive selection of sports channels, including all five national channels, FOX, ESPN, and TBS, alongside five RSNs covering major baseball in Chicago, Philadelphia, and New York. It's the only streaming service carrying MLB Network in its Base package.
To find out which local networks and RSNs are accessible in your region, simply enter your ZIP code on YouTube TV's official site.
RSN Availability Across Live TV Services in the US
Locating your local baseball team's RSN (regional sports network) on a streaming TV service can be daunting. It's one of the hurdles people face when considering cutting the cord. That's why we've put together this table to help you find out where you can watch your team's games on your LG Smart TV.
Team
Regional Sports Network
Streaming Service(s)
Fubo
YT TV
Hulu
Sling
Arizona Diamondbacks
Bally Sports Arizona
Yes
No
No
No
Atlanta Braves
Bally Sports South / SE
Yes
No
No
No
Baltimore Orioles
MASN
No
No
No
No
Boston Red Sox
NESN
Yes
No
No
No
Chicago Cubs
Marquee Sports Network
Yes
No
No
No
Chicago White Sox
NBC Sports Chicago
Yes
Yes
Yes
No
Cincinnati Reds
Bally Sports Ohio
Yes
No
No
No
Cleveland Indians
Bally Sports Great Lakes
Yes
No
No
No
Colorado Rockies
AT&T SportsNet Rocky Mountain
No
No
No
No
Detroit Tigers
Bally Sports Detroit
Yes
No
No
No
Houston Astros
AT&T SportsNet SW*
Bally Sports SW
Yes*
No
No
No
Kansas City Royals
Bally Sports Kansas City
Yes
No
No
No
Los Angeles Angels
Bally Sports West
Yes
No
No
No
Los Angeles Dodgers
Spectrum SportsNet LA
No
No
No
No
Miami Marlins
Bally Sports Florida
Yes
No
No
No
Milwaukee Brewers
Bally Sports Wisconsin
Yes
No
No
No
Minnesota Twins
Bally Sports North
Yes
No
No
No
New York Mets
SportsNet NY
Yes
Yes
Yes
No
New York Yankees
YES Network
No
No
No
No
Oakland Athletics
NBC Sports California
Yes
Yes
Yes
No
Philadelphia Phillies
NBC Sports Philadelphia
Yes
Yes
Yes
No
Pittsburgh Pirates
AT&T SportsNet Pittsburgh
Yes
No
No
No
San Diego Padres
Bally Sports San Diego
Yes
No
No
No
San Francisco Giants
NBC Sports Bay Area
Yes
Yes
Yes
No
Seattle Mariners
Root Sports NW
Yes
No
No
No
St. Louis Cardinals
Bally Sports MW
Yes
No
No
No
Tampa Bay Rays
Bally Sports Sun
Yes
No
No
No
Texas Rangers
Bally Sports SW
Yes
No
No
No
Toronto Blue Jays
SportsNet
No
No
No
No
Washington Nationals
MASN
No
No
No
No
For those who want to catch their local team's games regularly, FuboTV may be the top pick. Its Pro package offers a cost-effective solution compared to other alternatives, even when factoring in RSN fees.
The situation with AT&T SportsNet and Bally Sports
Diamond Sports Group, the owner of Bally Sports RSNs, filed for bankruptcy earlier this year. It may affect the broadcast of baseball games on those RSNs in 2023, but for now, games will continue to air on those stations.
As mentioned above, Bally Sports covers games for several MLB teams, including the Atlanta Braves, Detroit Tigers, Tampa Bay Rays, and Texas Rangers.
Warner Bros. Discovery, which owns AT&T SportsNet, also plans to leave the RSN business, potentially causing issues for the Colorado Rockies, Houston Astros, and Pittsburgh Pirates.
At the time of writing, the situations are still in development, and more information may become available soon.
Watch MLB on LG Smart TV via Apple TV+
Apple got into sports streaming last year with plans to stream a baseball doubleheader every Friday night. 2023 marks the second MLB season for Apple to cover, with the Friday Night Baseball games available to Apple TV+ subscribers.
One of the key advantages of Apple's MLB coverage is that they won't be subject to blackout restrictions, meaning you'll be able to watch them regardless of where you live or which teams are playing. Additionally, it offers live pre and post-game shows like MLB Big Inning, Countdown to First Pitch, MLB Daily Recap, and MLB This Week.
However, note that the games will be exclusive to Apple TV+, so you won't be able to catch them on your regional sports network if your local team is playing.
Watch MLB on LG Smart TV via Peacock
Peacock has secured an unusual time slot for the MLB by streaming an early game every Sunday of the regular season starting from the end of April. Six of the 19 fixtures start at 11:35 AM ET (8:35 AM PT), while the rest begin at 12:05 PM ET (9:05 AM PT). Each game will feature pre and post-game shows from NBC Sports.
Except for one Sunday Morning Baseball game between the Orioles and Braves in May, which will also air on NBC, almost all games will be exclusive to Peacock. You must subscribe to Peacock Premium to access these MLB games.
Read- LG Screen Share Not Working – How to Fix?
Watch MLB on LG Smart TV in Canada
In Canada, fans of the Toronto Blue Jays can watch MLB games on several channels, including Sportsnet, TVA Sports, TSN, and RDS. You can download the TSN app from the Content Store on your LG Smart TV and use your TSN Direct subscription to stream their MLB coverage.
Although Sportsnet is the Blue Jays' official coverage provider, its SportsNet Now streaming app is currently unavailable on LG webOS TV. However, if you have a supported LG TV and an iPhone/iPad, you can use the SportsNet Now mobile app to AirPlay the MLB streams to your TV.
And once again, Apple TV+ is the option to watch the weekly Friday Night Baseball games this MLB season. In Canada, the subscription fee for Apple TV+ is $5.99/mo after a 7-day free trial.
Watch MLB on LG Smart TV in the United Kingdom
With up to eight matches a week throughout the 162-game 2023 regular MLB season, including All-Star Week events like the All-Star Game, Futures Games, and Home Run Derby, BT Sport is the UK home for Major League Baseball games. You can access everything BT Sport offers with a Monthly Pass for £25 without committing long-term.
Subscribers can use the BT Sport app on any compatible device to watch games, but it isn't available on LG Smart TVs. However, if you own an AirPlay 2-enabled UHD, NanoCell, or OLED model and have an iPhone or iPad, you can use AirPlay to cast the MLB games from the BT Sport mobile app to your big screen.
Like in the US and Canada, Friday Night Baseball is exclusively available on Apple TV+ for £4.99/month after a free trial period. Besides the live games, Apple's MLB coverage includes pre and post-game shows alongside live look-ins and in-game highlights.
If you're in Ireland, the Sports Extra Membership on NOW will get you BT Sport 1, 2, 3, and 4 channels. The NOW app is available on 2016 and newer LG Smart TVs running webOS 3.0 and above. Note you'll need the NOW Boost add-on to watch the baseball games in Full HD (1080p).
Watch MLB on LG Smart TV in Australia
Australian baseball enthusiasts can keep up with the 2023 MLB season through ESPN and Foxtel. The next best streaming alternative on LG Smart TV is Kayo Sports.
Kayo's $25 monthly Basic plan lets you stream on two devices, while the slightly more expensive Premium plan lets you stream on three. Both subscriptions come with a free 7-day trial.
Furthermore, fans can catch Friday Night Baseball on Apple TV+ for $7.99 a month after a 7-day free trial.
Also See: How can I watch Formula 1 on my TV?
Conclusion
Fortunately, you have several options for watching MLB on LG Smart TV in various parts of the world, including the United States, the United Kingdom, Canada, and Australia.
Thanks to subscription-based streaming services, you can catch your favourite baseball teams and players in action throughout the 2023 season – exactly when they go live. Plus, you get on-demand coverage of games, highlights, and other baseball-related content, so there's zero shortage of ways to stay updated with the latest MLB action.