Not everyone wants a big and bulky smartwatch. If you share the same taste, you'll likely find the Fitbit Charge 5 more appealing than the brand's Versa and Sense series watches. After all, it's an affordable fitness tracker that happens to not only fit everyone's wrists but is also one of the most feature-rich wearables in its class.
The Charge 5 is an upgrade to the Charge 4 in several aspects, whether the brighter and more colorful AMOLED screen, new and improved health monitoring sensors or the much sleeker design. However, there also are some downgrades, including the lack of a dedicated altimeter and Spotify music controls.
The Charge 5 doesn't feel like an ordinary fitness band and can be considered almost like a pseudo-smartwatch. But the main concern that brought you here is, "Can you download apps on Fitbit Charge 5?" The answer is a bit complicated, so bear with us as we explain everything in the following guide.
Can you Download Apps on Fitbit Charge 5?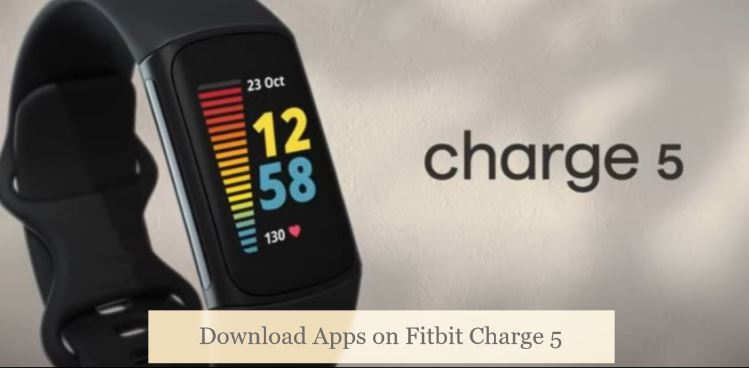 Although the Fitbit Charge 4 is a relatively low-tech wearable, it did support a limited selection of third-party apps, allowing users to install them on the tracker via Fitbit Gallery in the Fitbit mobile app.
So one would immediately expect the same for the Fitbit Charge 5. Sadly, that's not the case, as Fitbit has preloaded the Charge 5 with only a handful of bare essentials and removed third-party app support for the tracker. It includes Spotify, which is still available for the Charge 4 but not the newer device.
What you can download on the Fitbit Charge 5 is clock faces, but that's also limited to roughly 25 options. Still, if you want to switch it up with new stylish clock faces for your Charge 5, check out the following section.
You might also want to know: Is Fitbit Charge 2 Waterproof?
Download clock faces on Fitbit Charge 5
The Fitbit Charge 5 comes loaded with five clock faces out of the box, but you can get more from Fitbit Gallery. It's not accessible on the tracker itself, and you'll need the Fitbit mobile app to download clock faces on your Charge 5.
Assuming you've already logged into the Fitbit Android / iOS app with your Fitbit account and paired your Charge tracker with your smartphone (both of which are necessary for this process), simply perform the following steps:
With your Charge 5 paired and nearby, open the Fitbit mobile app, then go to the Today tab.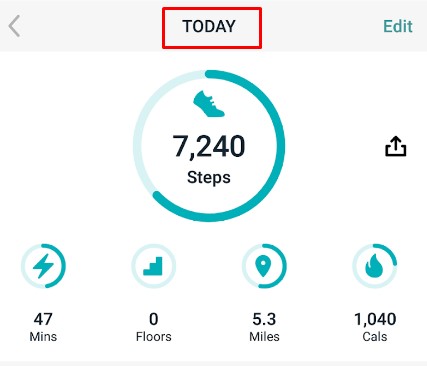 Above the Today dashboard at the top-left corner, you should see your Fitbit profile photo. Tap it, followed by the Charge 5 tile on the "Account" page.
Next, tap Gallery and navigate to the Clocks tab. Here, you should be able to scroll through all the clock faces available for your Charge 5.
Choose the clock face you want to apply on your tracker and tap Install.
After a few moments, the chosen clock face will be downloaded and set on your Fitbit Charge 5. To see all the installed clock faces, go to the Gallery section of the Fitbit mobile app, then the My Clocks tab. You can switch between the saved clock faces and also remove them if you want to.
Reading Tip: Fix Fitbit Charge 5 Black Screen or Screen Not Working
What are the Best Mobile Apps to use with the Fitbit Charge 5?
The Charge 5 only supports a few Fitbit-developed apps, for which Fitbit Gallery doesn't really offer any third-party options. However, like most other Fitbit wearables, the Charge 5 features rich integration with loads of exercise, wellness, and other mobile apps, including but not limited to:
| | | |
| --- | --- | --- |
| Strava | Peloton | MINDBODY |
| SparkPeople | EveryMove | Lumosity |
| Dick's Sporting Goods | MapMyRun | Lose It! |
| MyFitnessPal | Stridekick | Waterlogged |
| Trendweight | Weight Watchers | Thermos Hydration Bottle |
| Habit | RunKeeper | Amazon Alexa |
Most of the following apps are available across Android and iOS devices. The common feature among them is Fitbit integration, which uses your stats and metrics collected from the Charge 5 tracker in various other ways.
Smart Features of the Fitbit Charge 5 you should know about
While it lacks app compatibility and isn't nearly as smart as the Versa and Sense watches, the Fitbit Charge 5 provides a few surprising features. The most notable is on-wrist notifications for incoming calls, texts, and apps when paired with a smartphone. Then there's Fitbit Pay, which allows for contactless payments over NFC.
Another cool feature is Smart Wake. When enabled, your Charge 5 will find the optimal time to wake you gently from deep sleep within 30 minutes before the set alarm time so that you start your day feeling refreshed. Additionally, the tracker offers built-in Do Not Disturb and Sleep modes.
Bottom Line
Hopefully, this guide has resolved your concerns about downloading apps on Fitbit Charge 5. For further queries, scroll down to the comments section and feel free to leave a message. Those who own a Fitbit Charge 4 and are interested in downloading apps can check out this post.