Just when we thought the over-the-top streaming market in the UK couldn't be more packed, ITV discontinued ITV Hub and launched a new freemium VOD platform, ITVX, bringing significant improvements all around. But can you get ITVX on Virgin TV / Virgin Media set-top box?
Virgin Media boxes provide access to various streaming services, including Netflix, Prime Video, Disney+, and other UK catch-up services from BBC, Channel 4, Channel 5 etc. ITV Hub was also previously accessible to all Virgin TV customers – so does that mean ITVX is available too? The answer's yes.
In this guide to ITVX on Virgin TV, we'll discuss ITV's newly-launched streaming service and how to access it on compatible Virgin Media boxes.
How to Access ITVX on Virgin TV?
Let's get straight to the point. If you're a Virgin TV subscriber and have a Virgin TV360, Virgin V6, or a Virgin Media Stream box, you're in luck, as ITVX is now available on the following TiVo-powered devices. Provided yours is powered on and connected to the internet, here's how you can access ITVX on Virgin TV:
First, press the Home button on your Virgin TV remote.

Select Apps & Games on the Home screen.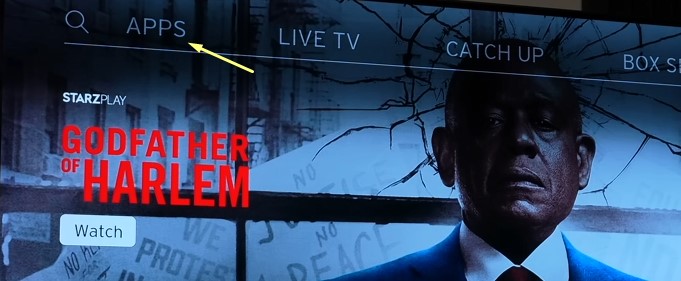 Navigate to the All Apps section, and find and select ITVX in the list.
That's how easy it is to access ITVX on Virgin Media boxes. If you previously had ITV Hub loaded, your TV360, V6, or Media Stream box will automatically download ITVX and install it, replacing the older app.
For quick access to the ITVX app, you can add it to your "My Favourites" list on the Home screen. To do that, go to Home > Apps & Games, highlight the ITVX app, and press the Thumbs Up button to mark it as a favourite.
See: How to Watch ITVX on Xbox One, Series S, & X
What Does ITVX on Virgin TV Offer?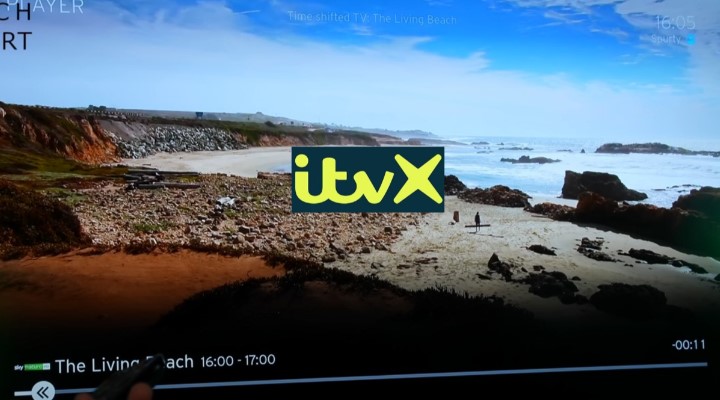 With ITVX on your Virgin Media box, you can watch more ITV programmes than previously offered by ITV Hub. It includes a number of exclusive originals, with more to drop in the coming weeks. Unlike the previous catch-up model, ITVX exclusives will release as complete series like Netflix, allowing viewers to binge as they prefer.
Like its predecessor, ITVX offers access to live TV, news, and the occasional dose of sports across the linear ITV channels, including ITV1, ITV2, ITV3, ITV4, ITVBe, and CITV. The new addition is a revolving selection of "Free Ad-Supported TV" (or what ITV likes to call "FAST") channels curated to specific ITV shows, such as Hell's Kitchen, Love Island, and The Chase.
Aside from all this, ITVX includes hundreds of new British and American dramas, comedies, and reality shows to go alongside ITV's already substantial back-catalogue, as well as thousands of blockbuster films – all for free.
Similar to ITV Hub+, viewers can subscribe to ITVX Premium to remove advertisements. However, this time, the subscription benefits also include the entire BritBox UK library, adding thousands more hours of iconic British TV shows, classic box sets, and an acclaimed host of original series.
It's worth noting that BritBox will continue to exist as a standalone streaming app on your Virgin Media box. If you're an existing BritBox subscriber or your Virgin TV bundle includes access to the service, there's no point getting the ITVX Premium tier.
Steps to Activate ITVX on Virgin TV
ITVX is an ad-funded video-on-demand service at its heart, and the only thing ITV asks is to sign up for an account before allowing access to the on-demand library and live channels. Use the ITVX mobile app or visit itv.com/watch/user/register from your browser to create your account.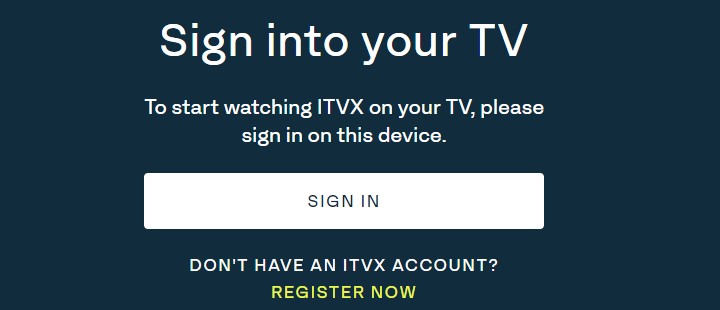 Once you follow the on-screen prompts, provide all the necessary details, and verify your email, you can use your newly-created account to activate ITVX on Virgin TV using these steps:
From your Virgin TV Home screen, open the ITVX.
Use your remote to expand the sidebar (check the left-hand side of ITVX's Home page), and click the Settings (cogwheel) icon.
Next, click "Sign in

". You'll then have to choose between two options, for which we recommend going with "

Sign in on another device

".
It'll give you a pairing code for easy activation from your phone, tablet, or computer.
Go to itv.com/watch/pair from another device you have access to and then sign in with your ITVX account. Skip to the next step if you're already logged into ITVX from that particular device.
Enter the pairing code presented in the ITVX app on your TV and click Continue.
Now you can enter the streaming world of ITVX on Virgin TV and enjoy watching your favourite ITV content, live and on-demand, plus binge the latest original series. If you subscribe to Premium, check out the "ITVX Premium" section for more titles.
More ITVX Guides
Finishing Up
ITVX is the latest evolution of ITV's decade-old catch-up platform ITV Hub, and it's better than ever in almost every aspect, whether it's the expanded on-demand library, sleek user interface, weekly exclusive series launches, or newly-added streaming television channels. Moreover, most of the content is free to watch with adverts.
With our guide to ITVX on Virgin TV, you'll be able to gain access to all this exciting streaming content today. Keep in mind that ITVX has no 4K content to offer yet. Thus, even if you use a Virgin Media Stream box with your 4K TV, the video quality will be limited to 1080p Full HD.