Are you tired of watching your favourite ITV programmes without being able to understand any dialogue? Do you have hearing issues? Or are you trying to learn the language? In this post, we will explain how to enable subtitles on itvx.
Subtitles can be a game-changer and make one's viewing experience more enjoyable. They're a great way to help viewers comprehend dialogues in content. Whether you're hard of hearing or simply prefer to have what the characters are talking about on-screen, subtitles can often prove a valuable tool.
If you want to enable subtitles for shows, movies, and live TV channels on ITV's brand-new streaming service, you're in luck! This guide will show you how to get subtitles on ITVX. Read on so that you can enjoy your favourite content with improved accessibility.
Can you Get Subtitles on ITVX?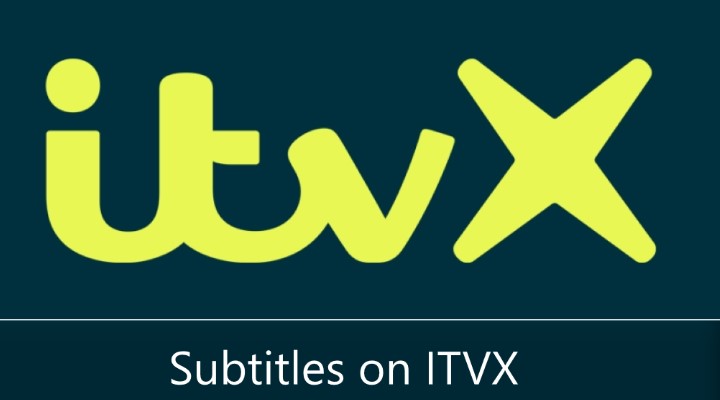 Yes. ITVX does offer subtitles for catch-ups and other VOD content, just like its former self, ITV Hub. Subtitles work on every compatible device and platform, from the mobile app to the smart TV app to the web version.
The UK broadcaster wants to ensure as many people as possible can enjoy their live and on-demand offerings on ITVX. In fact, ITV currently provides subtitles for around 90% of the programmes on ITVX, and they promise to get that up to 100% in the near future. You can get subtitles on:
Android phones and tablets
NOW Smart Sticks and Boxes
Sky Glass / Sky Stream Puck
YouView Boxes and Smart TVs
Chrome, Safari, Edge, and Firefox Web Browsers
You can also enable subtitles on downloaded content if you're an ITVX Premium subscriber. For live ITV and FAST channels, however, ITV is actively working to bring live captions on Google Chromecast, Freesat, Freeview, and YouView devices, at least at the time of writing.
How to Enable Subtitles on ITVX?
No matter what device you're watching ITVX on, enabling subtitles for supported content is straightforward. When playing a TV show episode or movie, a ? symbol at the top-right corner of the screen should indicate if subtitles are available for the particular content.
To turn it on, tap or click the "S" icon or the speech bubble button in the in-app or website player window. You can turn subtitles off the same way as well. ITVX will remember your preference for the next time.

Is Audio Description (AD) Available on ITVX?
Audio Description (AD) is a feature that provides a narrated description of the visual elements on the screen for individuals who are blind or visually impaired. It includes describing actions, characters' movements and expressions, settings, and other visual details that aren't usually possible to convey through dialogue or sound effects.
AD allows these individuals to fully understand and enjoy the content of a TV show or film, and ITVX currently offers the option for roughly 20% of programmes in the library. Like subtitles, you can switch it on or off by selecting the AD button in the stream player.
At the time of writing, Audio Description works on the ITVX mobile app, as well as on Amazon Fire TV, Apple TV, Chromecast (only with iOS), Samsung Smart TV, and Sky Glass. ITV is still working to bring this accessibility feature to the browser version and the remaining smart TV platforms.
Can You Watch ITVX with British Sign Language (BSL)?
ITV Hub used to offer BSL-translated versions of specific pre-recorded ITV programmes. However, they are currently unavailable on ITVX. The broadcaster has promised to make British Sign Language versions of select content available sometime in 2023.
That said, one of ITVX's free ad-supported linear channels, ITV Signed, offers a small selection of BSL-translated content, e.g., Alan Carr's Epic Gameshow, Broadchurch, Cilla, and Wycliffe.
Finishing Up
In conclusion, getting subtitles on ITVX is a simple process that requires only a single step. By following the instructions outlined in this guide, you can easily turn on subtitles for most content on ITVX and enjoy your favourite shows and movies with added clarity, ensuring that you never miss a word.
Whether you have a hearing impairment, are a non-native English speaker, or just want to improve your comprehension of a programme, captions and audio descriptions can help enhance your viewing experience on ITVX. So go ahead, turn those on and see how they improve yours.